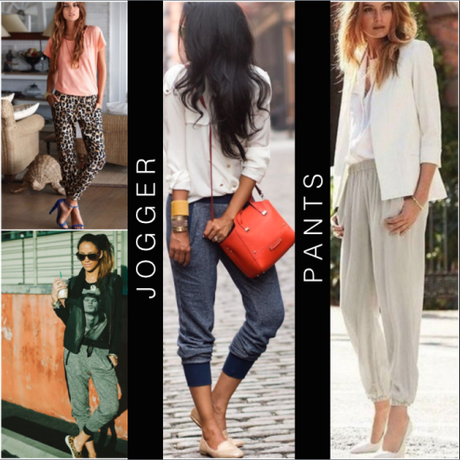 I don't know about you, but I absolutely love wearing loose pants that are perfect for lazy days but still have room for some edge or class. If you are one of those people who like the comfort and sophistication, then this trend is perfect for you! Jogger pants are on the rise and it's a perfect addition to your wardrobe this season – especially for lazy days!
Top 5 Reasons Why I Love Jogger Pants:
The most obvious – it's comfortable and relaxing! It's a great alternative to skinny jeans or any other pants for that matter!!!
Upscale version of sweatpants
I get really uncomfortable wearing skin-tight pants sometimes, so it's nice to wear loose pants like Joggers once in awhile … I literally feel like my skin is able to breath again!
Versatile! You can go both casual or classy with jogger pants for just about any occasion! …As you can see from the pictures above and below!
Easy to style! 
Xo! – S