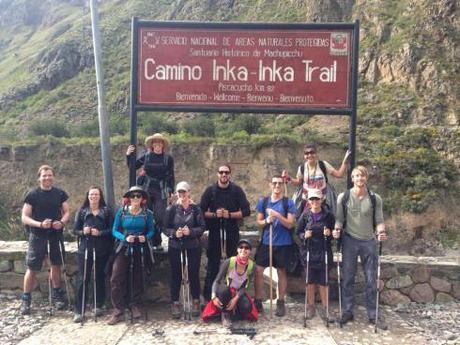 By Lisa McClendon Sims
The Inca Trail's new season starts TODAY, March 1st, 2016. Ever since Machu Picchu earned the distinction of being one of the New Seven Wonders of the World in 2007, its popularity has been increasing steadily and we are seeing people from every possible corner of the world now in Peru sporting trekking poles and camelbacks!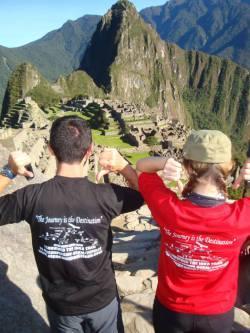 Did you know that the
Inca Trail Trek
is sold out through most of August already? Many people don't realize that there is a limit of 500 trekkers per day to start the Inca Trail, and that number includes all of the support staff – guides, cooks, and porters. In order to preserve the integrity of this famous part of what the Inca called the
Qhapaq Ñan
– the 24,800 mile system of paths that run through the Andes and the ancient Inca Empire and is now recognized as a UNESCO World Heritage Site – no hooved pack animals are allowed along the majority of what is now known as the Inca Trail. We therefore have to rely on people to help us carry camping gear, food, sleeping and cooking supplies. In ancient times these people were called "chaskis" that ran like lightning along these paths tag-team style, and were famed for the speed in which they could get messages across the vast expanse of the Inca Empire.
Today, for each group of 6 trekkers, Alpaca Expeditions will have 11 porters, 1 chef and 1 guide. So you can see that we need triple the number of permits to enter the Inca Trail as we have trekkers. Thus the high demand for the 500-per-day permits.
Obviously, if you are wanting to hike the Inca Trail Trek in 2016, you need to make plans now! We still have all of September, October and half of November this year before our rainy season begins again in mid-November and the weather becomes a bit less predictable. We can make bookings through January of 2017 now. February 1st 2017 the Inca Trail will close for a month – February is our wettest month – during which time maintenance of the Trail is also carried out.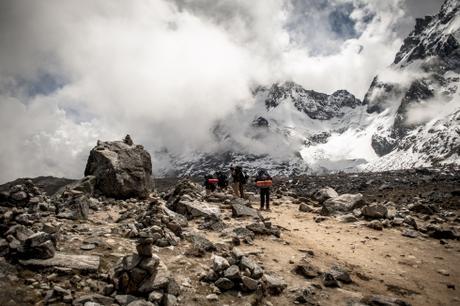 Were you wanting to hike in Peru before August of 2016? Not to worry!! Alpaca Expeditions specializes in Alternative Treks as well! Our two most popular alternative treks are the Salkantay Trek to Machu Picchu and the Lares Trek. These less well known but fascinating treks and each have their own distinct flavor and style and fewer other hikers along the way. No permits from the Peruvian government are required for many of our alternative treks, and we are able to use pack animals, so they tend to be a bit less expensive than the Inca Trail Treks. The Salkantay to Machu Picchu trek scenery is perhaps even more stunning, and many of our trekkers feel that it is more challenging than the Inca Trail Trek.
The Lares Trek offers a few more cultural opportunities than the others. It starts in the Lares Valley and offers the opportunity to experience one of the few the thermal baths or "hot springs" in the Sacred Valley area. We trek through 3 highland villages and have the opportunity to meet with some of the colorful locals whose lifestyles have been frozen in time for the past several centuries, seeing how they live and bringing a little bit of prosperity to their villages along the way. This trek also passes through the Sacred Valley and ends with a tour of Machu Picchu.
There are many other alternative hikes that we offer.  Some of them end in Machu Picchu but do not require permits – like the Huchuy Qosqo Trek, our Cachicata Quarry Trek and also the Vilcabamba Trek. We have a couple of other fascinating treks which do not go to Machu Picchu, for those of you who have perhaps already been and so fallen in love with the Andes you want to see more. Choquekiraw is an amazing site that many say that more resembles Machu Picchu in the years before it became so popular and touristed (we do offer one tour that does take you to Machu Picchu after your Choquekiraw trek). Ausangate mountain towers over the Sacred Valley at nearly 21,000 feet above sea level (6,400 meters) and we offer 5 and 7 day Ausangate Treks. All of these treks are detailed on our website under Alternative Treks.
And maybe you don't want to trek at all! We also offer train tours, Sacred Valley Tours, and individualized itineraries all over Peru! Regular entrance tickets into Machu Picchu don't have such strict limitations, so we can book a train tour for you into Machu Picchu with much less notice.
Now is the time to book your trip to Peru! Let us help you decide which trek or tour is best for you! Check us out on Trip Advisor and you will see that we are #1 with over 1200 reviews! Call us, chat online or send us an email if you have any questions. We promise that you will love Peru!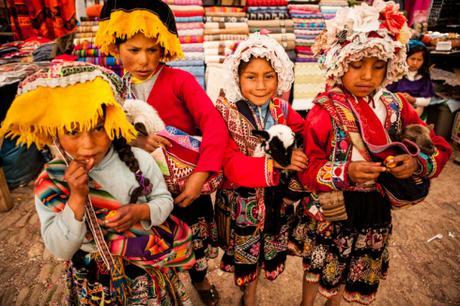 ABOUT THE AUTHOR: Lisa has been falling in love with Peru for 11 years, and lived in Cusco permanently for the past 5 years. She has been working with Alpaca Expeditions for 2 years. She has recently written a book called "Doves Fly in My Heart: My Love Affair with Peru" available on Amazon.com. Pick it up and fall in love!