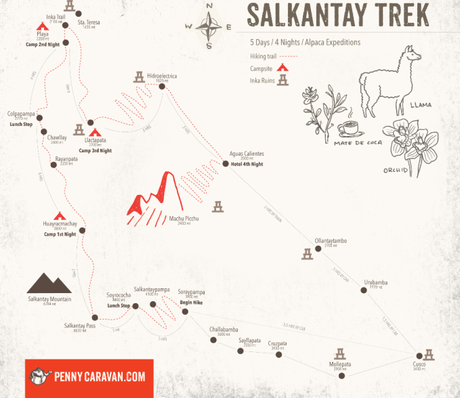 Created by an Amazing Alpaca Trekkers. Check out there blog at PennyCaravan.Com
By Lisa McClendon Sims
The Salkantay Trek is the #1 Alternative Trek to the Inca Trail for several very good reasons.  The lan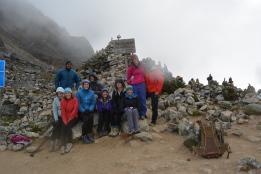 dscapes are absolutely magnificent and nature abounds, encompassing five different ecosystems which you will pass through during this trek. You will start with snow-capped glacial mountains dominated by Apu Salkantay at nearly 21,000 feet above sea level (6,271 meters) eventually descending into the lush tropical cloud forest. There are also many fewer trekkers along the way than you will find on the Inca Trail.
As you may have heard, the Classic 4-Day Inca Trail is sold out now through August and most of September. Unfortunately, the Peruvian government does not allow for refunds or replacements due to cancellation for any reason whatsoever. Unless you have an advance booking, it is now impossible to hike the Classic 4-day Inca Trail through any agency. This is not due to any individual agency not having space – it is that the Peruvian government has reached its limit of 500 people per day to enter the Inca Trail through most of September of this year. Many people are turning up in Cusco without reservations and are disappointed to find that after coming all this way, they cannot get entry into the Inca Trail.
However, what people don't realize is that the Inca Trail is not just the 45 kilometer stretch that many people think it is. The Inca Trail, or Qhapaq Ñan as the Inca called it, is a 24,800-mile vast system of trails throughout the Andes Mountains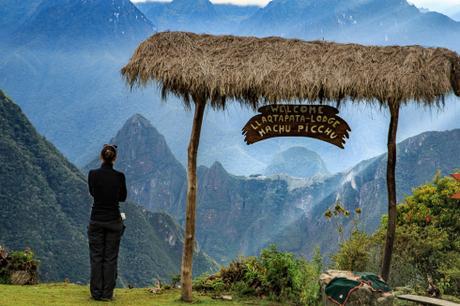 Our Salkantay Trek is very special indeed, and a part of it does go along the
Qhapaq Ñan
.  Alpaca Expeditions has created our own private campsites for the first 2 nights of camping (with our own private toilet tents as well!) Our campsite on Da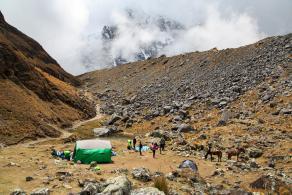 y 3 directly overlooks Machu Picchu, right below the ruins of Llactapata which we will also visit. On Day 4 we make our way to Aguas Calientes partly along the same path that Hiram Bingham took en route to his rediscovery of Machu Picchi in 1911.  This night you will spend in the comfort of a hotel bed in the town of Aguas Calientes, rising early on Day 5 to witness the sunrise over one of the New Seven Wonders of the World – Machu Picchu!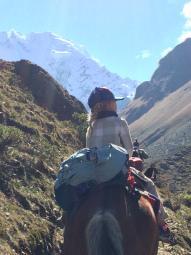 The Salkantay to Machu Picchu trek is considered a fairly challenging trek – many feel it to be slightly more challenging than the Inca Trail, so be sure to take a couple of days in Cusco to acclimatize to the altitude and do your best to get in shape before your arrival in Peru. We do offer 4 and 5 day treks, with the 5-day trek being a bit more leisurely than the 4-day trek.
When you are checking out the various tour companies, one caveat we offer is to be sure you know exactly what you are getting. When you are perusing the internet you will find reviews from people who thought they were getting a really good deal, only to find a number of the expenses were not included – things like transportation, water, food, English-speaking guides and the like.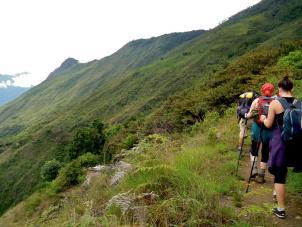 Alpaca Expeditions takes great pride in the fact that we are Peruvian-owned and we hire locals whenever possible to help support the community. We outfit our support staff and porters with excellent equipment and offer a variety of social projects to support their villages (see our Social Projects page). Our trekking chefs continue to amaze our clients with sumptuous meals – the only complaint we've received is that there was too much food! Check out our reviews on Trip Advisor and you will see that over 1200 reviewers have rated Alpaca Expeditions #1!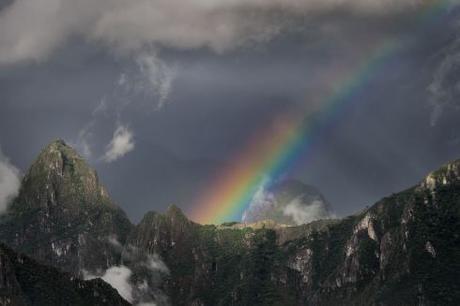 Taken in March by Alpaca Trekker from our 3rd Camping site at Llacatapata