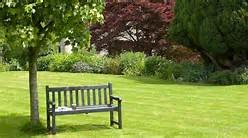 When the children were young we spent summer holidays in Pembrokeshire. We were fortunate to have the use of a static caravan owned by family. It was situated on a spacious site by the coast, surrounded by woodland. My husband warned our children to keep away from 'the forest' because a bright red dragon lived there. It was very fierce and snorted flames through huge nostrils. It was also very good at sniffing out children who were still awake after a certain time, apparently. The children weren't quite sure about a dragon hiding in our trees, though they had seen plenty of Red Dragon themed items in the shops and didn't doubt their existence. One day we were driving through the woods along the winding lane that took us to the main road when we saw a goat tethered to a tree.
"Oh look, there's the dragon's dinner!"Said Dad to two horrified children.
Well, that was a step too far, especially when we returned later to find the goat no longer there.
When our children were a little older, they liked to be 'scared' by my husband stopping the car at night on the darkest stretch of the lane and turning the headlights off. No one wanted to be first to say 'let's go' and get ridiculed by the others. It was usually me suggesting an end to silly games as it was nearly bed time. Nothing to do with fear, certainly not.
We never saw a real dragon but we did see the bats that lived in the trees. They flew around at dusk and we would watch them from the caravan veranda as we relaxed when the children were asleep after a fun-filled day.
Our children are now parents themselves. They still refer to the woodland near the caravan as the forest. If they ever visit with their little ones, I'm sure our legend of the Red Dragon will live on.  
I was searching for a suitable poem about trees to add to my blog when vanity got the better of me and I looked no further than 'The Tree in Pamela's Garden'. Well, it had to be, didn't it?
What I wasn't expecting was eight pages of 'A Literary Analysis' about the fairly short poem.The scrutiny kept me engrossed for a while, fascinated and amused with a bit of disbelief and lots of 'What are they on about?' or 'What are they on?' Either I've been away from education for too long, or I haven't studied American poetry and poets enough.    
The Tree in Pamela's Garden
Pamela was too gentle to deceive
Her roses. "Let the men stay where they are,"
She said, "and if Apollo's avatar
Be one of them, I shall not have to grieve."
And so she made all Tilbury Town believe
She sighed a little more for the North Star
Than over men, and only in so far
As she was in a garden was like Eve.
Her neighbors—doing all that neighbors can
To make romance of reticence meanwhile—
Seeing that she had never loved a man,
Wished Pamela had a cat, or a small bird,
And only would have wondered at her smile
Could they have seen that she had overheard.
Edwin Arlington Robinson
  

1869 – 1935 Maine USA
   If I had a proper tree in my garden, there would be also be a bench, like the picture. Not my photo, just looks appealing.   Thanks for reading, Pam x  
Email This
BlogThis!
Share to Twitter
Share to Facebook
Reactions: