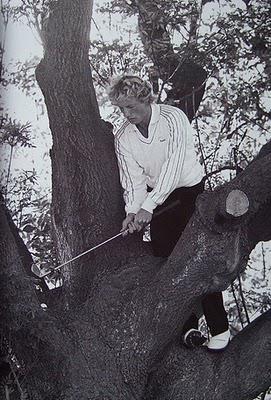 Do marked drop zones make golf boring?
One of my favorite golf shots of all time was watching Bernhard Langer hit a 'tree shot' out of an Ash at Fulford Golf Club.
And who didn't mind watching Henrik Stenson strip off down to his undies to perform a 'splash shot'?

Let's get right back to playing the golf ball where it lies. It's just hard cheese if a pro hits the ball into spectator stands or near a television cable. After all they are the best golfers in the World and conjuring up a shot is a great spectacle to watch.
-------------------------------------------------