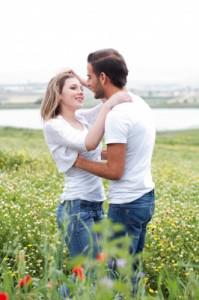 Credit
What is Premature Ejaculation (PE)?
Generally, men like to be held in high regard to everything they do: school, work, sports, and anything that fosters competition. So it's not surprising that when something "emasculating" happens to them, it's just nearly short of devastating. And what's the worst thing that can happen to a man aside from erectile dysfunction (ED)? It's Premature Ejaculation (PE). It's not an uncommon problem; men of active sexual consciousness have experienced it in one point or another. However, there are just some men who can't get over that experience that their relationship and intimacy with a partner suffers. Thankfully, science, as always, has provided us with some heaven-sent answers for this problem.
Medical
There's currently a drug out in the market called dapoxetine which acts as cardiovascular drug, but it only acts on the male genitalia region. Other drugs, which include lidocaine creams and antidepressants, are thought to dull the sensation of the genitalia and delay orgasm, respectively. However, serious consideration is needed before clients are prescribed with either of these drugs.
Herbal
While commercial medications frequently act on the cognitive and circular systems, Herbal Treatments are more holistic in its ways of trying to treat Premature Ejaculation. Some of the more common are: ginseng, which can thoroughly regulate the level of androgens in a man's body; l-arginine, which can boost sperm count production and maintain firmer erections; and hawthorne berries, which enables the client to maintain control over the erection and ejaculation processes during intercourse. There are some that are also touted to "cure" PE, but more often than not, these are just hyped-up spins.
Exercises
Men may be inherently familiar with some of the exercises that we have listed, since one of them is also used for treating Urinary Tract Infection (UTI) in women.
One of the most common—which some women are also trained to do—is the Kegel's exercise, a voluntary contraction in which a man (or woman) is instructed to hold the urinary stream or, in a manner more appropriate, ejaculation. Its main goal is to improve the muscular elasticity of the organ in question.
Another common exercise is the start-and-stop technique, wherein men "familiarize" themselves through how their body reacts during an act of stimulation, and learning to "stop" (in other words, control) right before they are on the edge of ejaculation. There's also the squeeze technique (where your partner "stimulates" you and then "squeezes" the head or tip of your penis until the sensation of ejaculation passes). Men may also start taking up yoga classes, or consult and adopt an ayurvedic lifestyle to encourage a strong physical and mental discipline.
There's exactly no fast-track ways to "cure" Premature Ejaculation. Sure, some of it can be treated with drugs, but some men may find it extremely unwieldy, since it can be exhausting "planning" when to have an intercourse with their partners. Ultimately, it all comes down to the behavioural patterns of the men involved. If they learn to trust their own bodies and their partners, then the chances for a fulfilling experience may just be around the corner.
Dr. Amarendra, the author is blogger cum freelance writer. Presently, he is working for Health Blog and dental implants.