We all have them but we rarely talk about them. They are part of life but most of us find them unsightly or embarrassing. I worked in restaurants for years and because of that, I have quite a few scars (from cuts and burns). I also have some stretch marks. None of the remedies I've tried have really worked for me. I was given the opportunity to try InstaNatural's Advanced Repair Scar Gel and Powerful & Moisturizing Stretch Mark and Scar Cream.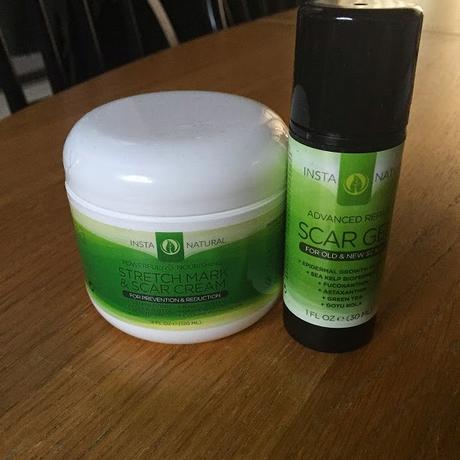 I was especially interested in lessening the appearance of a scar I've had on my hand for some time. It's from a kitchen burn, many years ago.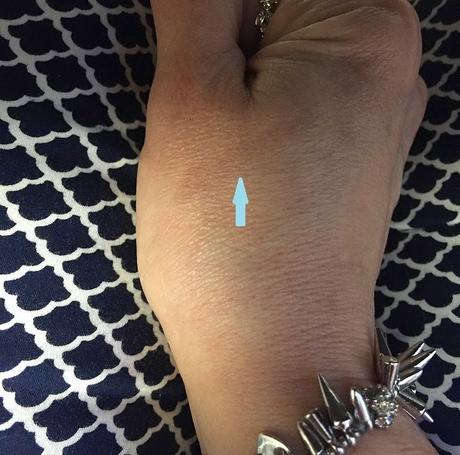 I applied the Scar Gel to the scar of my hand twice a day (morning and night) for two weeks. I apologize for failing to get a before picture. The photo above was taken after two weeks of use. As you can see, the scar is still visible but it's much lighter. I like the gel isn't harsh.  The results have taken some time but I haven't had any irritation, redness or skin peeling, like I had with the other products I've used.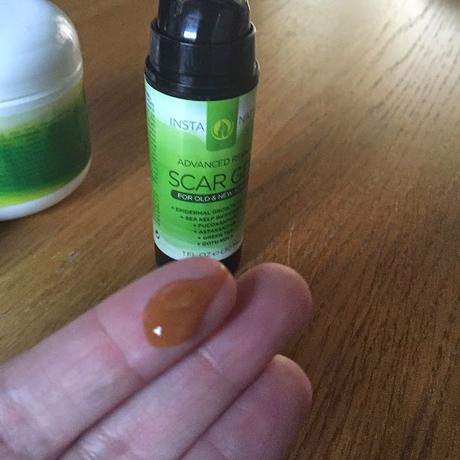 The gel has an odd scent but it is not unpleasant. It has a thinner consistency than I expected but you don't need to use a large amount. A little goes a long way and I'm sure the bottle will last for a long time. I've barely made a dent in it.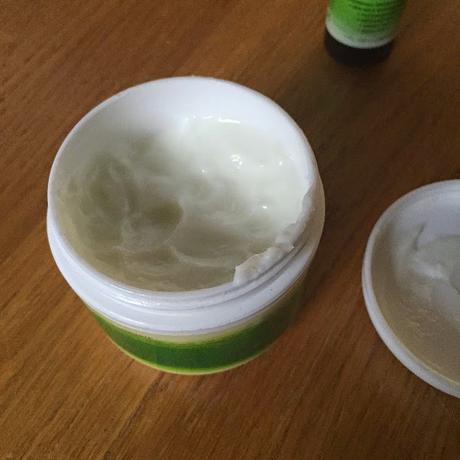 I also tried the stretch mark cream on the stretch marks that I have on my breasts.  I noticed some softening of the marks but not a significant change. It has a pleasant scent and the cream is extremely moisturizing.
I will keep using both of these products to test out the long term results. The Advanced Repair Scar Gel, in my opinion, is a great product for those with sensitive skin. It's working for me, without any irritation. I'm hoping for lessening of my stretch marks, but I will keep you posted.
Note: I received InstaNatural Scar Gel and Stretch Mark & Scar Cream, in exchange for my review. The opinions expressed in this post are my own.