Am I the only one that looks at the care tag on a piece of clothing and thinks HUH?! I know as a fashion girl I should have all of those symbols memorized but I don't. Confessional time...usually I just wing it. Because of this I have ruined a few items of clothing in my life. You'd think I'd learn. I started thinking that I can't be the only one. I did a little research and found some great info. There is an American Cleaning Institute! Living in the DC area, which is home to many associations and institutes, I should have guessed that something like this exists. I found some handy info on their site.


I decided to guess what these symbols meant before looking at the chart. I have to say, I was correct on only three of them. This scarf should be hand washed, with only non-chlorine bleach. It should be dried flat. It should not be put in the dryer, ironed or dry cleaned.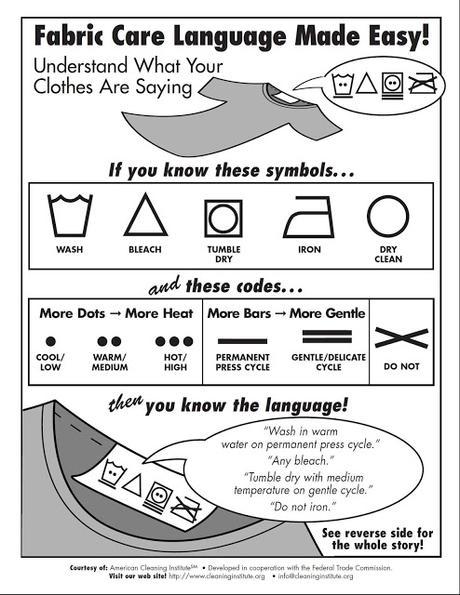 If you know the basics, then you can decipher all of the codes.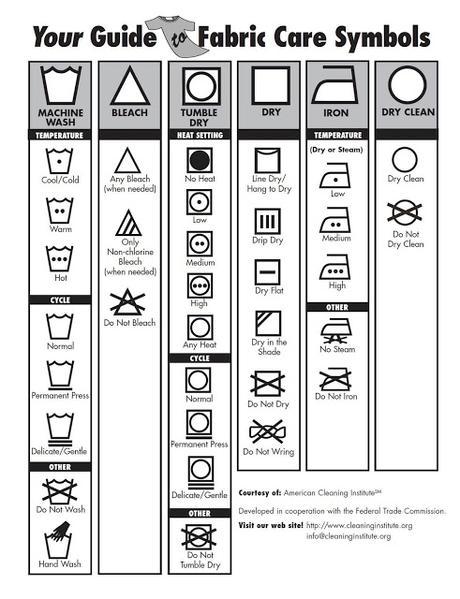 I like this guide, so I don't have to memorize anything. I printed out this beauty to hang in our laundry room. For more info on laundry care, you can access the Laundry section of ACI's website. Check out the left navigation of their page for lots of additional links. I am sure this section on Holiday Stains will come in handy soon.