I've confessed many times, to my love of beauty products. I have some tried and true favorites that I will never give up but I'm always willing to try something new. Our tastes, skin and hair change as we age and finding new products that work for those changes can be key. Here are some of my recent favorite purchases.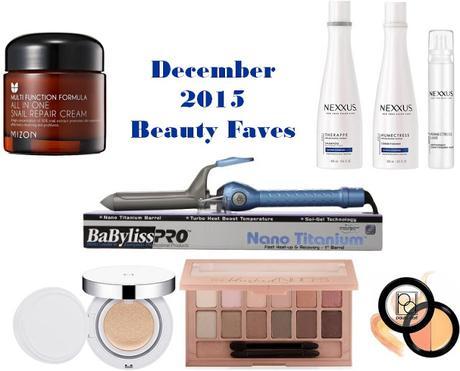 Clockwise from top left: 1 / 2 / 3 / 4 / 5 / 6 / 7 / 8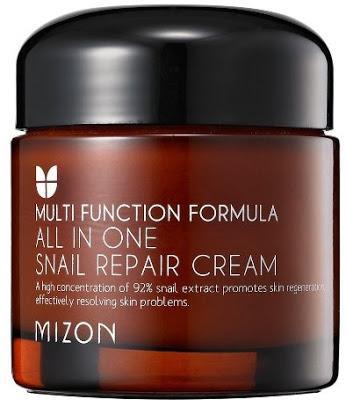 Mizon Multi Function Formula All in One Snail Repair Cream
Ok, after you stop saying ewww or gross or whatever you're feeling, I will tell you about this amazing product. Last spring, I began reading about the Korean skincare revolution and how it was sweeping the U.S. I started doing research. Most articles recommend a 10 step routine. I'm diligent about my skin but I knew that 10 steps would not happen daily in my world. I decided to pick some key items to try. One of the items that was recommended was an All in One cream.
This article
called out this cream by Mizon, specifically. By the way, the author is incorrect. Snail mucin is actually, the secretion from the snail (not their guts). The cream is more of a gel and you don't need much. A little goes a long way. Hands down, it's the made more difference in my skin than anything I've ever used. I have tiny bumps (a form a cystic acne) that form on my skin, no matter how much I wash. They never get red but at times, they darken a bit. This cream has eliminated them! It's also faded many of my dark spots and it's a great light weight moisturizer (I apply it morning and night). I'm on my second jar and I don't see it ever leaving my beauty regime. Friends have even asked what I've been using. Which I always take as a great sign.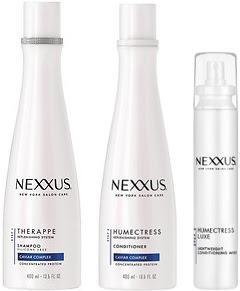 Nexxus Therappe Rebalancing Shampoo
I was offered this shampoo and the other two Nexxus products to try. I was a bit skeptical because I've tried moisturizing shampoos in the past and they left my hair lifeless and limp. They added too much residue. This shampoo is fantastic! It doesn't add that weight or residue. It leaves my hair clean and shiny. It's highly concentrated, so I only need a small amount. I'm sure I will be buying more when the bottle is finished.

Nexxus Humetress Restoring Conditioner
When you have fine, dry hair, conditioning is like walking a tight rope. You need the conditioner or your hair will look like straw but if you use too much or the wrong kind your hair will look flat and a bit greasy. This conditioner is great. I still can't use too much but when I use it, my hair has body and it's moisturized. It has a thick consistency but it's not too greasy for my fine hair. My hair has bounce and shine. I'm impressed.
Nexxus Humectress Luxe Lightweight Conditioning Mist
You wouldn't think this super light, water like mist would be moisturizing, but it is! I spray it on after I wash my hair, before I blow dry. I also sometimes mist my hair with it in the morning before I curl it. I don't know what little miracles they use to make this mist but it's great. I love that even though it's a leave in, that it's not heavy. I really love that it gives my hair sheen without oil.

BaByliss Pro Nano Titanium 1" Curling Iron
My curling iron died and I went in search of a new one. I had read that BaByliss curling irons were great and curled even the most hard to curl hair. My hair curls but the curl would never last. This model got some great reviews, so I decided to give it a try. My curl now lasts two days! In fact, I love my second day curl even better. It looks like a natural wave and it's perfect. My hair doesn't look fried after I use the iron. In combination with the Nexxus Conditioning Mist, my curls look even better.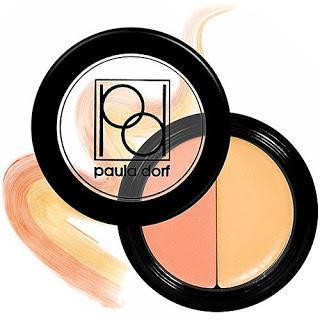 Paula Dorf Special Camouflage
A beauty blogger recommended peach/orange concealer for dark circles. Sometimes even my holy grail Cle de Peau concealer doesn't totally cover my dark circles, without being too heavy. I decided to give the peach option a try. You wouldn't believe how hard it is to find peach concealer. I looked at tons of brands and places. Only a few even make that color and the ones that do, were no where to be found. I came upon this Paula Dorf version. It also contains a yellow concealer, which I thought would be great. The yellow is much too dry to be used alone. I mix it with the peach at times or with an eye cream. The peach has a creamy consistency that I like and add to my dark circle cover, when I need extra help.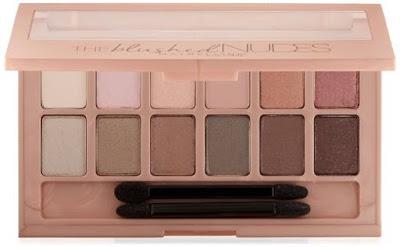 Maybelline the Blushed Nudes eyeshadow palette
Usually I purchase an eyeshadow palette, loving the concept of combining different colors and end up only using 4 or 5 colors. With the exception or two colors, I use all of the colors in the palette regularly. The colors are neutral and have great color but they aren't too dark. They compliment my fair skin well. I love mixing the pinkish tones with the browns and grays.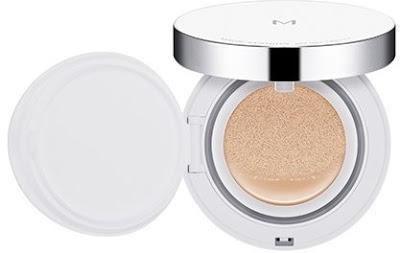 Missha M Magic Cushion No. 23
One of the other Korean beauty products that gets rave reviews are their foundation cushion compacts. I'm super picky when it comes to foundation. I can't stand anything that is heavy, greasy or cakey but it has to have good coverage and look natural. It seems that every time I find a foundation I love, it's discontinued. For years I was a fan or Urban Decay foundation but their formulas have completely changed and I don't love their current options. Reviews were great for the Missha cushion. I love it. It gives me great coverage and looks natural. There are only two colors and they are both very fair. If you don't have super fair skin, you will need to look at other brands. The compact is refillable and comes with an applicator sponge.
Those are my current beauty picks. Let me know if you have any questions.