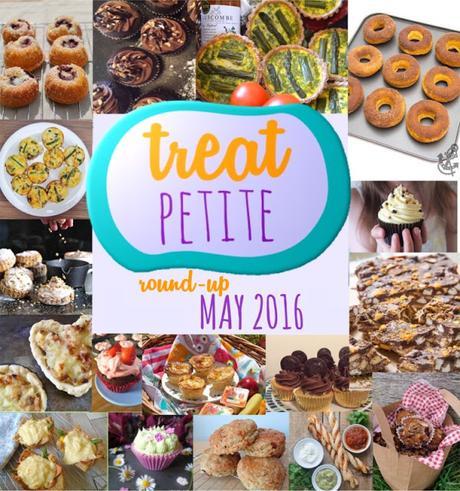 I hope you've all been enjoying the weather recently, it certainly has been picnic weather! This month's Treat Petite theme was 'Picnic Treats' and we've had a fabulous selection of sweet and savoury treats that are all bound to make your picnic special. Do check out the blogs below if you like the look of their recipes! Head on over to Cakeyboi for June's theme which is now open.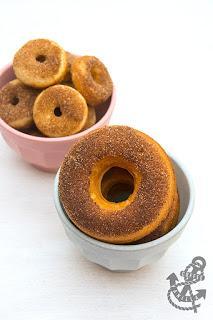 Cinnamon Donuts - Baked Not Fried by Coffee & Vanilla, a healthier version of these tasty treats.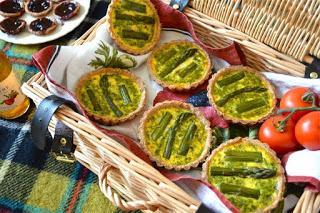 Asparagus Tarts with a Pesto Surprise by Tin & Thyme, they are made with wholemeal pastry and goose eggs.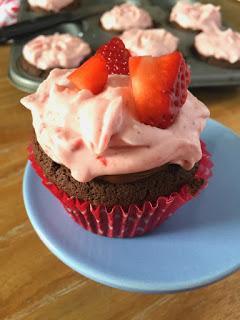 Nutella Stuffed Chocolate Strawberry Cupcakes by Kerry Cooks, a decadent diet-breaking treat!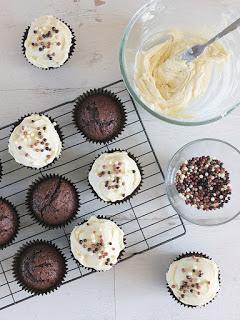 Chocolate & Vanilla Cupcakes by Elizabeth's Kitchen Diary, she made these for her husband after he collected her from a gin tasting session!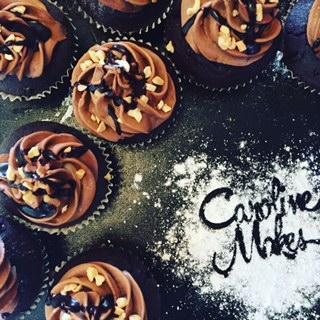 Ferrero Rocher Cupcakes by Caroline Makes..., each cupcake has a Ferrero Rocher baked inside it as well as one on top!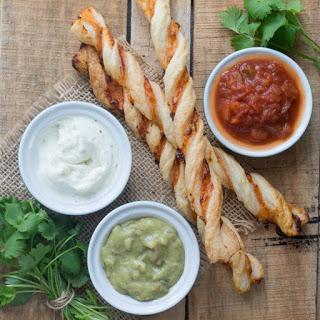 Mexican Cheese Twists by Charlotte's Lively Kitchen, they are made with Old El Paso sauce and look perfect for dipping!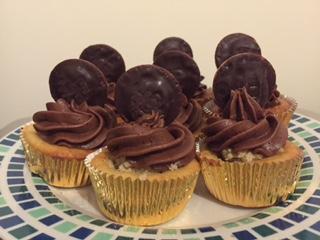 Amazing Jaffa Cake Cupcakes by Caroline Makes..., improving cupcakes once again Caroline adds a jaffa cake both inside and on top of these stunning treats!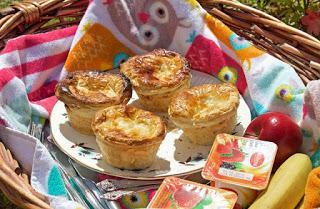 Mini Chicken, Leek and Mushroom Pies by From Plate To Pen, Sarah loves picnics and says that these pies are delicious hot or cold.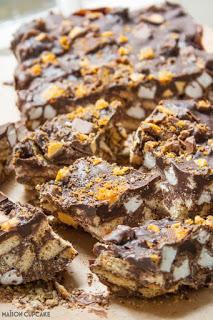 Crunchie Rocky Road Bars by Maison Cupcake, are an easy bake recipe perfect for baking with kids, although I'm sure adults will equally enjoy them too!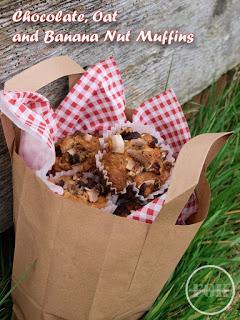 Chocolate Oat & Banana Nut Muffins by Farmersgirl Kitchen, the muffins are packed with healthy ingredients like oats, coconut oil, bananas and nuts.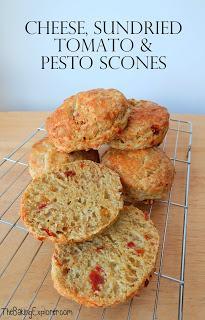 Cheese, Sundried Tomato & Pesto Scones by The Baking Explorer, aka me! I loved these savoury scones, they were incredibly moreish and full of flavor.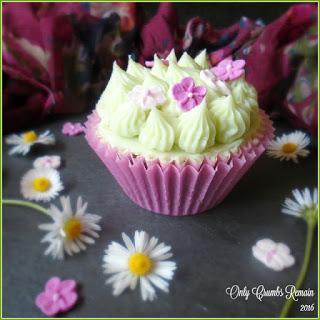 Ava's Mint Choc-Chip Daisy Cupcakes by Only Crumbs Remain are beautifully decorated to represent pink daisies nestled in green grass.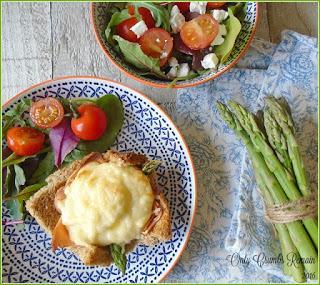 Croque Madame Muffins with Asparagus by Only Crumbs Remain are great for picnics and packed lunches, I think they sound delicious!


Homity Pies by Green Gourmet Giraffe are a classic vegetarian recipe from the '70s, and they have definitely stood the test of time.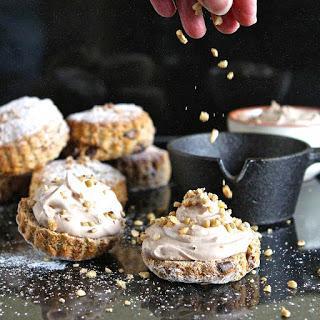 Chocolate Chocolate-Chip Scones with Nutella Mascarpone Cream and Roasted Caramalised Hazelnut Crumbs (Gluten Free) by The Gluten Free Alchemist, excuse me while I drool for a moment! Kate made these as a comfort bake and I think they would lift anyone's spirits.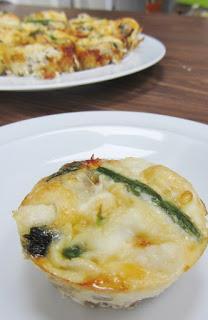 Mini Frittatas by Searching For Spice are a healthy snack filled with mushrooms, asparagus and goats cheese.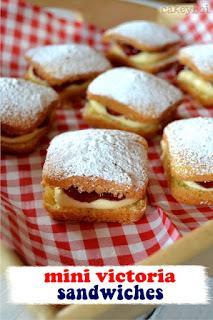 Mini Victoria Sandwiches by Cakeyboi my Treat Petite co-host sent over a past bake from his blog that is perfect for picnics, tiny cake sandwiches! I could easily inhale a few of these!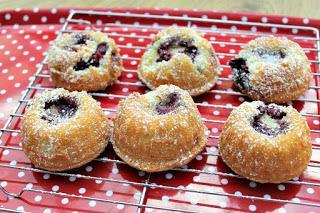 Blackberry Mini Bundts by Baking Queen 74 are made with fresh blackberries picked from a local farm.