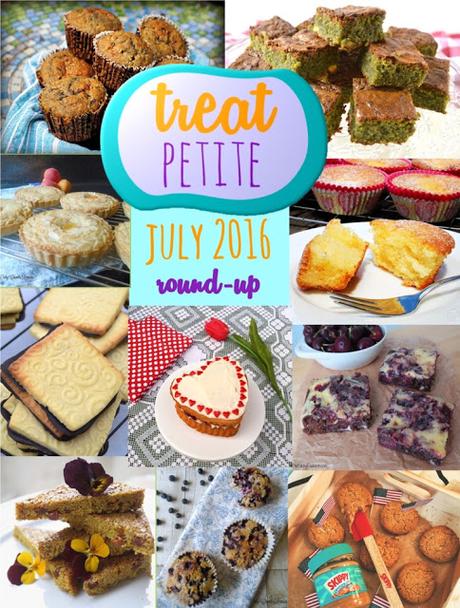 It's really not been baking weather for the last couple of weeks so if you've been in the kitchen baking things then I salute you! All of the Treat Petite bakers this month are certainly brave for baring the heat, and the delicious treats they've created are more than worth the effort. Head on over to the blogs mentioned if you like what you see and check out Cakeyboi for next month's Treat Petite link up - we're not doing monthly themes anymore so you can enter any small bakes you like!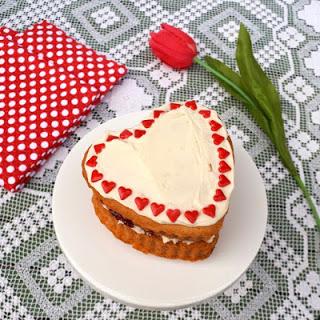 Mini Victoria Sponge Cakes from Green Gourmet Giraffe, which she baked with her daughter.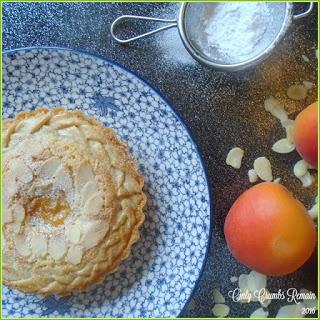 Apricot & Orange Frangipane Tarts from Only Crumbs Remain, beautifully decorated with a pastry plait on top.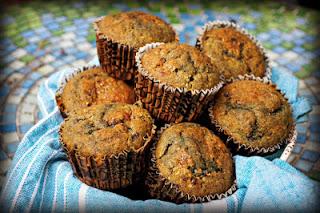 Blackberry Blue Corn Muffins by Cooking For Kishore, made with home grown blackberries.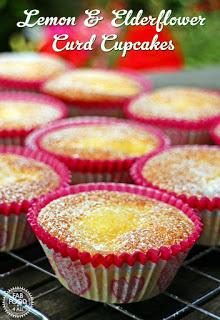 Lemon & Elderflower Curd Cupcakes by Fab Food 4 All, made with homemade curd.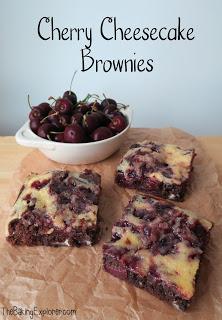 Cherry Cheesecake Brownies by me, which I made to celebrate my love for cherries!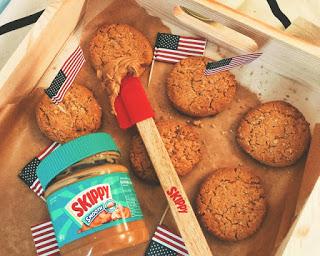 Peanut Butter Oatmeal Cookies by Foodie Quine, made to celebrate American Independence Day.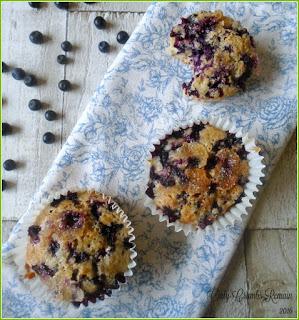 Bilberry & Spelt Muffins by Only Crumbs Remain, who foraged for the lesser known bilberry which is similar to a blueberry.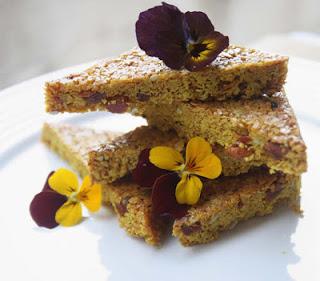 Tumeric Mango Apricot Oat Flapjacks by Allotment 2 Kitchen, which make a perfect snack or on the go breakfast.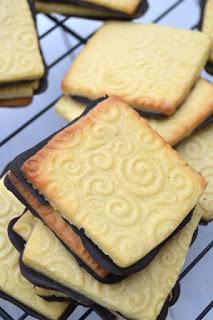 Easy Sugar Cookies linked up by my Treat Petite co-host Cakeyboi and made with a fabulous engraved rolling pin!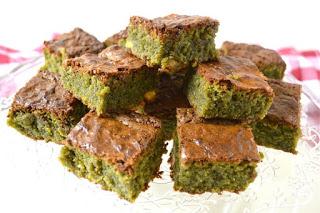 Matcha Brownies by Tin & Thyme, are made with powdered Japanese green tea and as she suggests, should be called greenies!