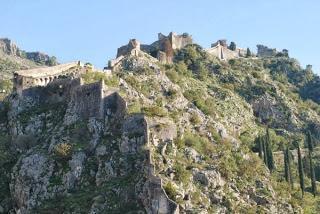 After traveling around France, Italy, Greece, and Turkey in peak summer season, constantly squishing ourselves and our bags onto buses and trains, waiting in lines for hours on end, and needing several showers a day because of the heat, when October hit we were ready for something different. Cue our month in the Balkans! 
Fewer people, cooler weather, and cheaper prices left us relieved and happy.   But while there are a number of perks to traveling western Balkans in the off-season, a few drawbacks need to be kept in mind when planning your own travels to the region.
Where Did all the People Go?
After traveling in western Europe and along the southern coast of Turkey in high season, battling crowds, lines, and mayhem every day, traveling around Slovenia, Croatia, Montenegro, Albania, and Macedonia in October got us wondering: where did all the people go?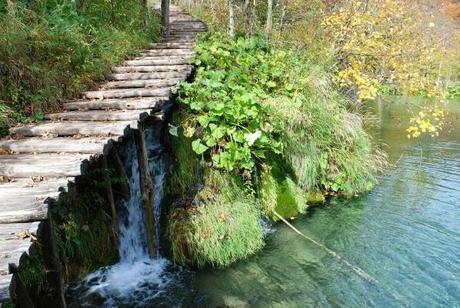 In Split, Croatia, we found we could just walk in to restaurants that normally require reservations. In Dubrovnik, although there were still two or three cruise ships a day, that's nothing like the five or six that can crowd the docks in the summer time. Although Plitvice National Park in Croatia was still relatively busy with tour groups, we were able to book our hotel room in the park just a few days in advance.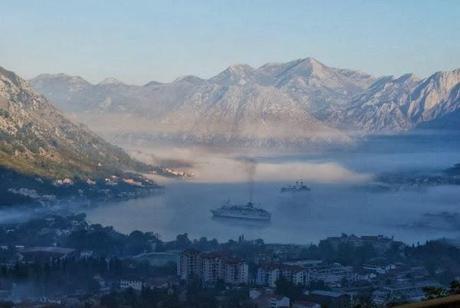 In Kotor, Montenegro, we loved climbing up the fortress steps for a view of the Bay of Kotor without having to push our way through hordes of people. In Budva, Montenegro, long stretches of beaches were dotted with only a handful of people. In more secluded spots, there were only one or two people on the entire beach! Also in Budva, the private apartment we had booked had construction workers drilling and hammering all day long next door, so we ended up in the company's hostel dorm room instead. But we didn't feel too bad about that, we were given the entire 8-bed dorm to ourselves!
There are a few negatives about having fewer people around, however. 
We noticed that some businesses close during the off season, particularly bars and restaurants along the beaches between Budva and Sveti Stefan in Montenegro. As we are not really big beach people or party people, this didn't bother us in the least.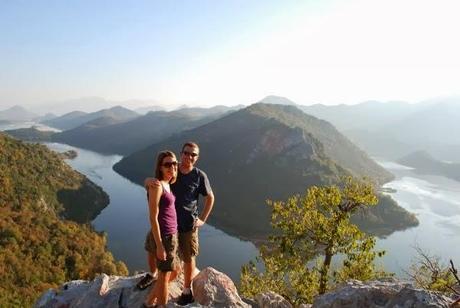 Something that was a little more troubling was the fact that we wanted to take a guided day trip around Montenegro to see more of the country. We first tried to book a tour with our hostel in Kotor, but we couldn't get anyone else to sign up with us and the tour needed a minimum of 4 people to run. We tried again in Budva, and on the third day there were finally enough people signed up to take the tour. We had a similar problem with booking a transfer from Budva to Tirana, Albania; we had to stay an extra night in Budva because no one else at the hostel wanted a transfer on the day we had wanted to leave. So, lesson learned: when traveling in the off season, keep your plans flexible. Allow a few days of wiggle room if a transfer or tour doesn't work out in your favor.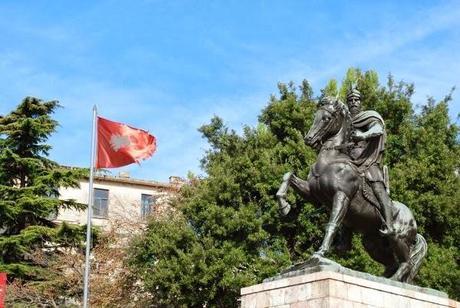 One other odd thing we noticed is that none of the restaurants in Montenegro had draft beer even though it was on the menu. I guess they don't have enough business in the off season to warrant kegs, but still, even a packed fish restaurant where every table was full didn't have any draft beer. This isn't too big of a deal, but just a fair warning!
Cooler Weather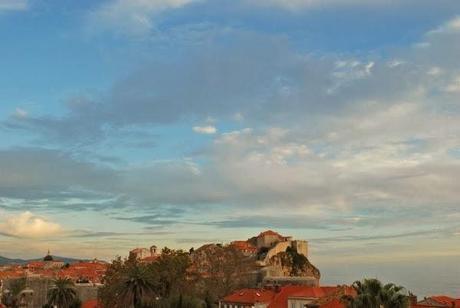 After sweating our way through Italy, Greece, and Turkey, then freezing our way through Germany and Austria, we ended up with absolutely perfect weather along the Adriatic coast! We usually put on a sweatshirt at night, but could easily walk around in shorts and t-shirts in the 70-degree weather (20-23 Celsius) during the day.  It was a bit colder away from the coast in places like Ljubljana, Zagreb, and Plitvice, but in our opinion, the tradeoff of visiting these places in the less busy season with fewer crowds was worth it.
The Adriatic waters were a bit too cold for me to swim in, but Jeremy got in and plenty of other people were swimming as well. It was still warm enough to lie out in a swimsuit and work on your tan, which we did one afternoon in Budva.  The major drawback is that the sun sets behind the mountains between 3 and 4 pm after the October time change, severely limiting your available beach time.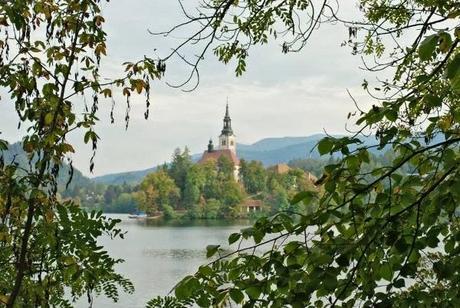 The only risk worth mentioning in regards to the weather is that the frequency of rain increases in Slovenia and northern Croatia as we found out a few afternoons in Lake Bled and Zagreb.  Often these storms will pass quickly, but the potential for a few long days of rain is there.  Much like for planning guided tours, you may want to allow for a few days of padding in case bad weather makes you want to stay one more day to see all
Overall, visiting the western Balkans in October is the perfect opportunity for those who have a bit of flexibility in their schedules.  You may need to stay an extra day here and there, but doing so will allow you to get out and experience a region of the world that is just too crowded during the summer months.  But unlike its western Europe counterparts, the crowds actually leave these countries, and the off-season is your chance to enjoy it all when hardly anyone else does.