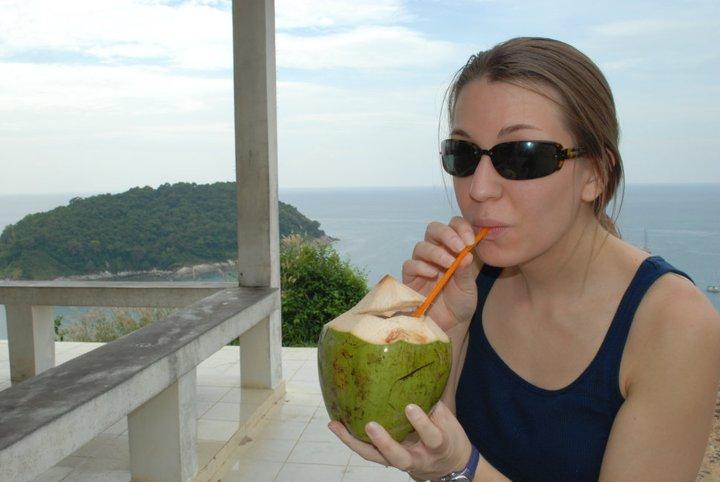 Today's post is the first in a two-part series about our perspectives of the perks and challenges as traveling together as a couple. This post focuses on Jeremy's perspective of traveling with Angie on recent trips.  The second post in this series features Angie's follow up on traveling with Jeremy.  Some of the pros and cons featured in this post are common to all couples, while others are unique just to us. In any case, traveling together as a couple is an adventure, no matter what cons come our way.
Pro: Never Being Alone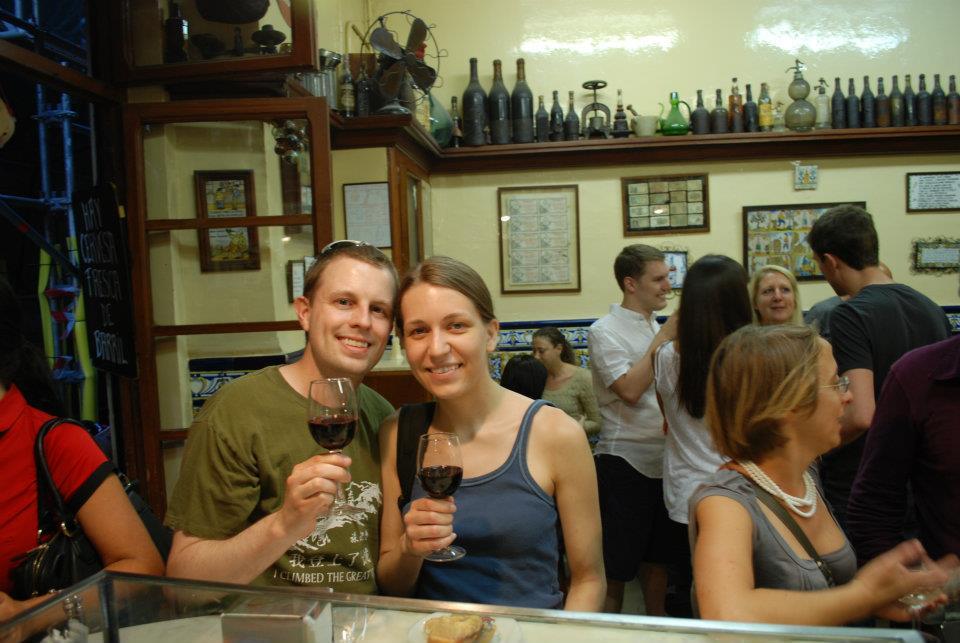 When I went to Asia, I got to experience the lifestyle of solo backpacking for 5 months.  At the end of those 5 months, Angie came out and met me for the last two weeks.  For the rest of the time, I was alone.  While the solo backpacking experience was quite amazing, resulting in a number of friends and significant coming out of the shell on my part, it gets old.  I went to see the giant pandas in Chengdu, China - by myself.  Feasted on sushi at Japan's Tsukiji Fish Market - with random travelers I met on the subway. I explored the ruins of Angkor Wat - completely alone. 
Sure, you do make friends while traveling solo, and that is one of the points, but it is hard to want to be with a new friend every single day for half a year.  Sometimes having continuity is a great thing, making those days when you see a friend from months back in the same town something to celebrate on.
But when Angie is with me I'm never alone, and that isn't a bad thing.
Con: Never Being Alone
On the other hand, there are times where being alone is something that is to be desired.  I can't say that we've come across this experience just yet, but I would imagine that there is some point on longer adventures that you would not want to be around anyone (travel rut days), even the one you love the most.  Hopefully those days are few and far between for us when the time comes!
Pro: Being the Same Person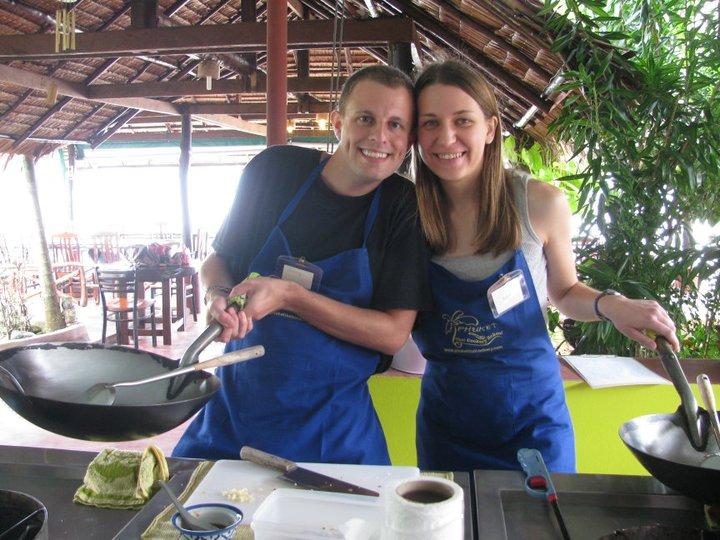 One of the major challenges of traveling with anyone, be it a friend or your spouse, is the inevitable disagreements that come up on what you want to do that day.  Concessions always have to be made for a group as you can't always please everyone unless you have unlimited time and an unlimited budget.  While we do not have time nor the budget for everything, we do have the benefit of being the same person; and that means no need to compromise as there is never an issue to compromise on.
Here is a typical conversation between me and Angie in most all instances of life, including travel:
Me: "Do you want to go.."
Angie: "Yep"
Me: "Wait did we just?"
Angie: "Yep"
The minor downside to this one is that our conversations can often seem a bit half complete; but we totally understand what the other is saying.
Con: The Morning Grump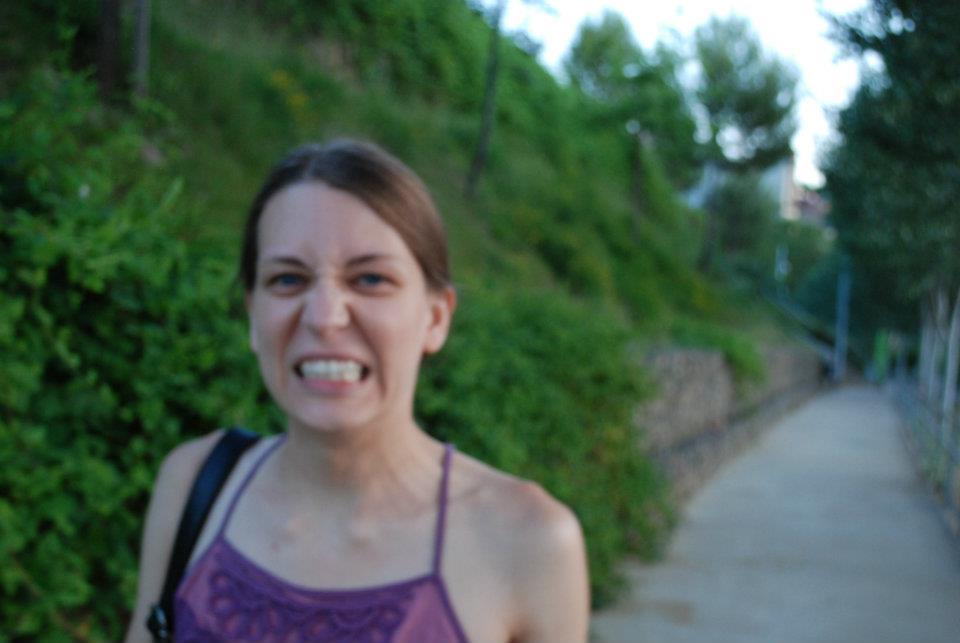 Oh how I loathe the morning grump.  This phenomena occurs after about an hour of walking around when Angie has had neither food or, more importantly, coffee.  You can imagine what happens when someone who needs coffee doesn't get it in the morning, and you could put Angie in the top category of need.  I have fond memories of many early morning fights about stopping for breakfast on day trips on our honeymoon, one notable one being in Toledo.  Sparing the dirty details, suffice it to say it was a pure act of God that had us randomly walk up to a local bakery serving fresh croissants just out of the oven and home brewed coffee for just a few Euro.  One of the best breakfasts of the trip and saved the day.
Moral of the story: No Coffee, No Happy Angie.
Pro: Travel Priorities
One of the great perks about traveling with Angie is that we each have our own priorities when we see the world.  Her number one goal is eating the tastiest foods on the planet, and I get to go along for the ride.  I like planning out the adventures we go on and destinations we visit, and she is pretty much open for letting me craft the route and what we do.  I like her picks, she likes mine, and we have minor input into the others' choices. Each days she'll ask me what we're doing and I'll respond with asking where we're eating.  Only in minor cases do we compromise on travel topics, such as when considering Hand Picked Hotels or major day trips, but for the most part we each have our goals and are not influenced by the other in any way.
Whether you are traveling alone, with friends, or your significant other, there are always interesting scenarios that come up.  Traveling with Angie is my favorite, even though she can be a bit grumpy in the morning.  Not fun when it happens, but I can always look back on it and laugh (and pick on her) in retrospect.  For that, the conflict is worth it.   Stay tuned for Angie's follow up where she critiques traveling with me and what it means for her!
Do you travel with a friend or significant other?  What kind of pros and cons do you come across?  Let us know by commenting below!