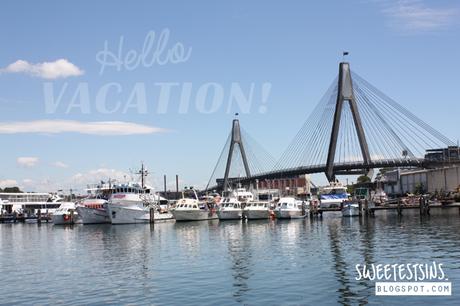 Planning for that upcoming vacation? Be it a short getaway to Bangkok, Hong Kong or a road trip in Australia, ShopBack.sg has got you covered

!
If you haven't heard about ShopBack.sg, it helps you get the best deals and discounts on 300+ stores plus Cashback! In conjunction with the upcoming IT show, you can also find out more about the most happening shopping events like the IT Show 2016 on ShopBack.sg!

How it works:



1. Click on any store through ShopBack and get redirected to the store's website

2. Shop as usual on store's site and make a purchase




3. Get Cashback in your ShopBack account within 48 hours, under the 'Pending' tab

4. Your Cashback will turn 'Redeemable' once order is validated by the merchant. This will take 30-60 days to ensure that there is no order cancellation/return/exchange

5. You can request for payout once you've reached Redeemable Cashback of $10.00

6. Bonus can only be cashed out when your Redeemable Cashback reaches $10.00

Personally, I usually book my flight directly with the airline and hotel either via agoda.com or Booking.com for my overseas trips. 

You might be wondering what exactly ShopBack has to do with airline and hotel bookings. Well, if you book your flight tickets and hotels online like me, you will be pleased to know that you can find travel promotions and offers with ShopBack!
There's limited-time only deals, packages (flights + hotels), flights and hotel deals.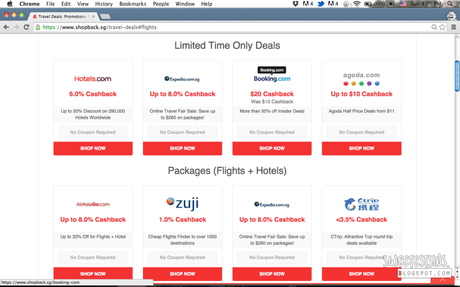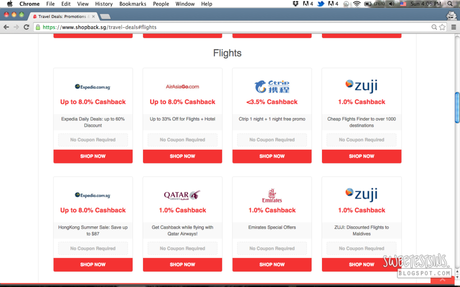 Besides, if you are a regular Booking.com user like me, you can find out about the best Booking.com promotions on ShopBack. You can also find Hotels.com promo codes.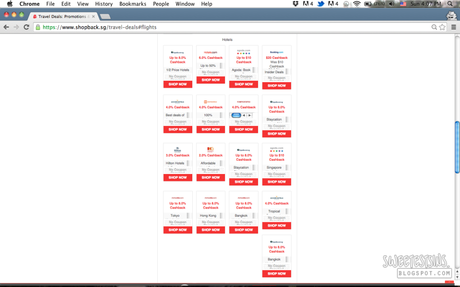 With $20 cashback on bookings made on Booking.com, this means that if rates at RIHGA Royal Hotel Kyoto that I stayed at during my Japan trip last year start at $302 per night, it would mean that I will pay only $282 instead! 
What's more, Agoda.com has $12 cashback on bookings more than $50 made. This would meant that a night's stay at Hotel Abest Meguro which I stayed at in Tokyo during my Japan trip last year that cost me $227 would now cost me $215 instead!
These cost savings sure come in handy for food and transportation expenses during the trip itself!
Love vacations but not how it burns a hole in your pocket? Be sure to check out ShopBack and save with Expedia discount codes now!
Disclaimer: This post was produced in collaboration with ShopBack.
--------------------
CONNECT WITH
--------------------
SWEETESTSINS