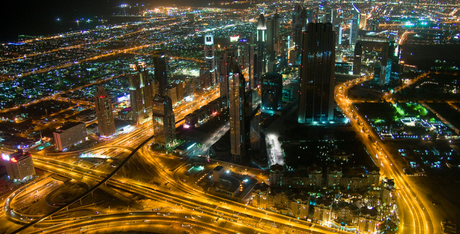 Travel Wish List 2014: Finally Visiting Dubai!
For the first time in either of our lives, Marina and I have a wide open year just for travel, and no strings tying us down anywhere. We have no cars payments, no rent, no cell phone plans. We have worked very hard to get to this point and hope to check many things off our travel wish list in 2014, including finally visiting Dubai!
For some reason Dubai has always held a certain mystique in my mind, and I have always wanted to visit the country to experience the vastly unique lifestyle. One of the best things travel can give you is an utterly different perspective to your life and a brilliant insight into the lives of other cultures around the world.
Dubai is one of 7 emirates (a principality), which combine to form the United Arab Emirates (UAE). One of the most popular and interesting, Dubai is filled with groundbreaking tourist attractions like Palm Island and the first indoor skiing available in the Middle East.
Dubai also has some of the best food in the Middle East, and while laws prohibit the sale of alcohol to restaurants located outside of hotels, the food is usually extremely delicious and cheap, or so we hear! We cannot wait to explore it all for ourselves.
While we will be traveling through most of Western Europe during the middle of the winter, by the time we arrive to Dubai in March it should be nice and warm and in the middle of their tourist season. We've heard brilliant things about the malls, the zoo and some of the roof top hotel bars!
Neither Marina or me have ever been anywhere in the Middle East, and while Dubai will not give us a complete picture of the region, it is going to be a great place to start our journey into that part of the world!
Emirates offers the easiest flights to Dubai and within the region, so hopefully once we make it to Istanbul, we'll be able to easily hop on over to Dubai before we make our way to India and up to Nepal.
Have you been to Dubai? What did you think? Where would you recommend we go? Anything not to miss, anything we should pass on? We'd love to read your comments, so feel free to leave advice below or comment with a link to one of your own articles.
Cheers and we'll see you on the road!
.H . Jeff Johns is the co-founder and editor of Together with his girlfriend Marina, they run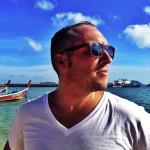 A graduate of the Visual Journalism program at the Brooks Institute, his true passions lay in honest visual storytelling, documentary filmmaking, Thai food and a good laugh.
Latitude 34 Travel Blog
. Through 65 countries on 6 continents he has accumulated a seemingly endless stream of odd information, interesting stories and helpful tips and tricks to better travel. Jeff's goal is to visit all 204 countries on Earth before he is too senile to remember them all.
Latitude 34 Travel Blog
as a source of helpful information for those who love to travel or those who simply dream of it. If you have a comment or suggestion, send them an email at
[email protected]
and they'll respond super fast!