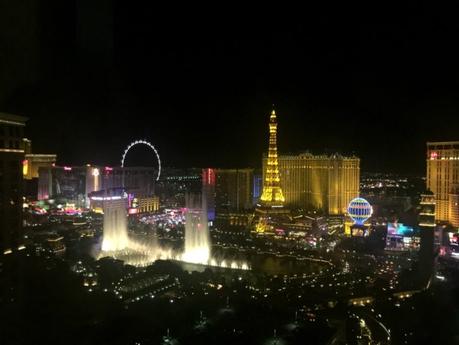 Viva Las Vegas
While Paris is my favorite travel destination, for le Monsieur it's Las Vegas. We'd been planning a visit for weeks to celebrate his birthday. Last week's horrible shooting was definitely on everyone's minds, but the people we encountered seemed resilient and determined to carry on. Though the mood felt just a little more subdued, the city was as hospitable as ever.
We did some of the usual Vegas things (a little bit of gambling, some shopping, lots of eating) and one more unusual excursion that I highly recommend: a twilight tour of the Neon Boneyard at the Las Vegas Neon Museum.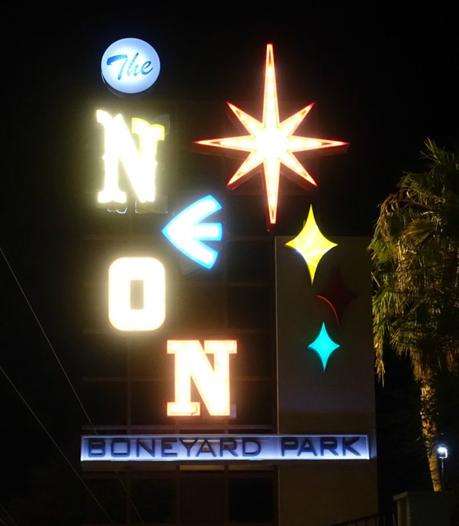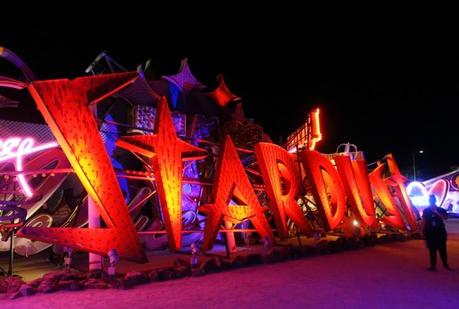 The walking tour lasts about an hour, and covers the science and artistry of neon and signage, as well as some fascinating Las Vegas history, culture and characters.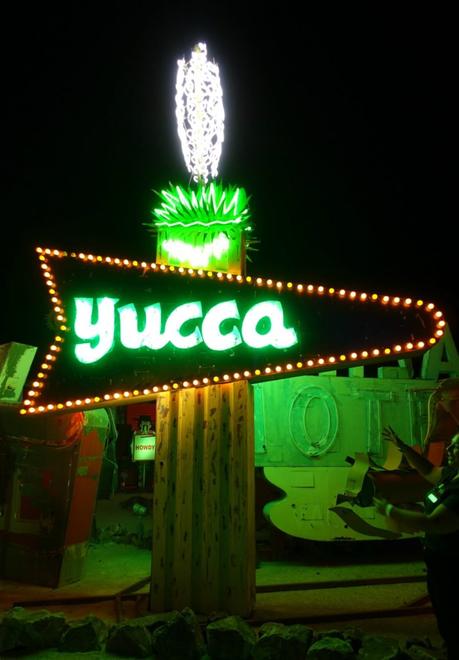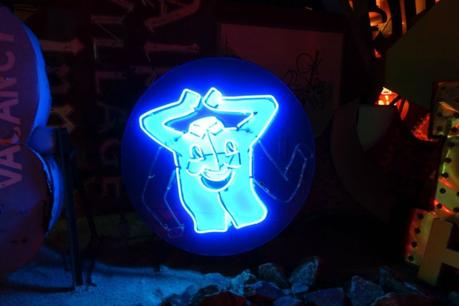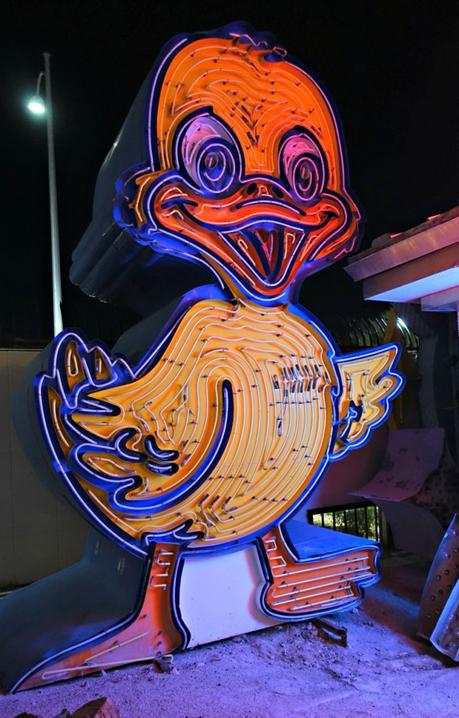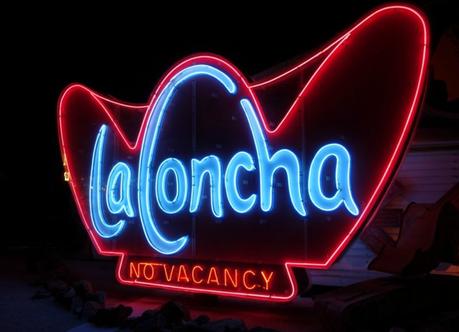 I really enjoyed the tour; it was SO cool! This is a popular attraction, and you will want to book in advance. It's just a little bit north of the strip. They're going to be expanding the boneyard in the next few months, and there will be even more to see.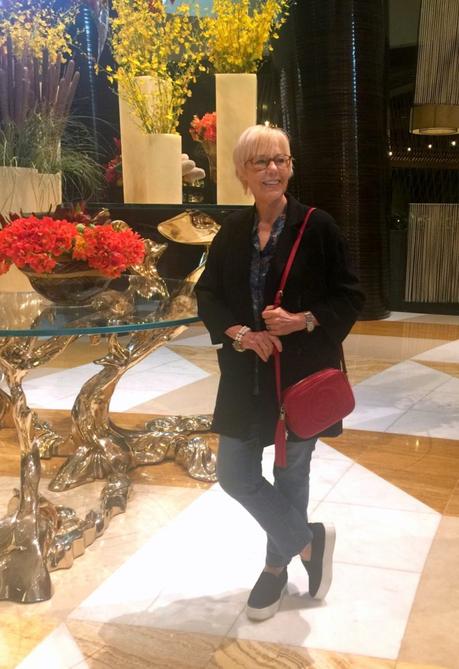 We kept trying to get some outfit photos, but the lighting was really difficult. I wore this outfit two out of three days. Even though it was warm outside, most indoor spaces has their air conditioning cranked and I needed that jacket! (In fact, I wished I'd brought a sweater.)
blouse | jacket (similar) | jeans | bag | bracelet | shoes
We returned home yesterday to smoky skies from the Anaheim fire. I know several people who have been impacted by the fires up North, and am holding them and the firefighters in my thoughts. The dry weather and winds make the fire danger particularly acute in California this time of year.
Have you visited Las Vegas recently? Do you have a favorite attraction or activity?