Holiday time serves different purposes for each of us – for families it can be a great time to relax in a catered for environment and bond, for friends it creates fresh memories and for everyone it allows for a welcome break from the norm. Traditionally Brits favour destinations such as the south of Spain and France thanks to their welcoming nature for tourists and the fact that it takes only a couple of hours to get there. However thanks to the spread of cheap airlines, flights to all other areas of Europe have become readily available and affordable for anyone.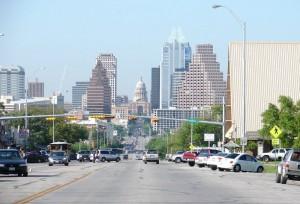 Oslo, Norway_\
Getting to Norway
Norway in particular is one of the great countries that have been made more accessible to travellers in recent years. Cultural similarities mean that the area is not too far removed from the familiar, but the environment and climate make for a highly refreshing change from typical UK conditions. The city itself is a unique blend of traditional Scandinavian style buildings mixed with ultra modern amenities and infrastructure – you can go from winding streets with a village feel to a metropolitan area in just minutes. Oslo features the best of everything, with several Michelin starred restaurants and high class conference areas, plus all the shopping opportunities you would expect of a world city all within walking distance in the compact center.
On top of that, Norway is really easy to get to – flights to Oslo take you to the action in Norway's bustling capital city. The flights to Oslo from London take around 2 hours 15 minutes. You can also find flights to Oslo from almost any other part of Europe, which is especially handy for those who wish to tour multiple countries.
When picking the right flight to Oslo, bear in mind that the city is served by two airports within 70km – the nearest is Gardermoen at 55km (with an express link to the city that takes around 19 minutes). The next nearest is Moss airport Rygge which is 66km to the south-east of the city.
For more out of the ordinary travel options, try looking into boat travel to and around Norway. Several ferries provide travel all around the Scandinavian region so if you are visiting a nearby city such as Copenhagen you can easily get to and fro from Oslo. Alternatively, you may wish to try a longer cruise – these all arrive at the docks in the center of Oslo at the end of the journey, so you don't have to worry about reaching the city over land.
Attractions in Oslo
Some of the best attractions and activities in and around Oslo involve the natural landscape. Norway is a naturally beautiful country with plenty of mountains, forests and water features, especially the famous fjords.
Boating and water sports on the fjords are fun for all – adventurers can try their hand at sailing independently on the waters, and there are also chances to try fishing and even swimming in the cool waters. And apart from the activities on offer, the fjords are simply a serene place to be. To take in the scenery you can either indulge in leisurely walks around the edges, or you can book onto one of the many sailing cruises on vintage sailing boats. Try to go around sunset and you will be rewarded with beautiful views.
Winter-time visitors have a huge range of winter sports to choose from around the city. Traditional winter activities such as skiing are readily available, and horse sleigh rides can be relaxing fun for all.