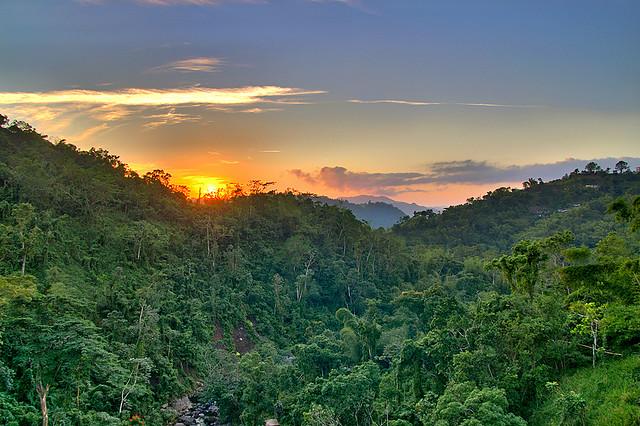 Jamaica is possibly one of the most popular tourist destinations in the world. The island is also featured heavily in popular culture and mainstream media, from the music of Bob Marley to various travel programs and films such as Cocktail and Pirates of the Caribbean.
However, despite all of the coverage which Jamaica receives, many tourists who decide to travel there find out, once they arrive, that they actually know very little about the island. Jamaica is an island with a hugely rich heritage, plenty of interesting cultural traditions, and a varied landscape which simply demands to be explored. So before you decide to book your holidays to Jamaica, make sure you brush up on your local knowledge with these handy hints.
Brush Up on Local Traditions
Jamaica isn't much like any of its closest neighbours, boasting some unique cultural and historical traditions which speak to its close ties with Africa. In fact, many of Jamaica's residents feel a closer affinity with Africa than they do with their Caribbean counterparts, and this feeling has been immortalised in the music of Bob Marley.
Entry Conditions
Jamaican law stipulates that, if you're from the US, you don't need a passport to visit Jamaica. However, visitors from other countries will encounter different restrictions on their travel; Japanese citizens, for example, can stay for 30 days without a visa, whereas German citizens can stay for 90 days. And all citizens of the Commonwealth will need to hold a passport valid for 6 months, as well as a return ticket and adequate money to live on whilst they are there, to be granted entry to Jamaica.
Prepare for All Weather Conditions
Jamaica weather can be glorious, but it's important to remember that hurricane season lasts from June until November. So if you've booked a beautiful summer vacation in Jamaica, you may wish to pack some wet weather gear, to protect you from the elements when the weather isn't so nice.
On sunny days, Jamaica can be very warm and have high UV levels. So, as when traveling to any other sunny destination, you should always make sure to pack clothing which can cover you up, and to prepare with adequate sunscreen.
Crime in Jamaica
Just like everywhere else, Jamaica has crime. But levels of crime in Jamaica are a little higher than they are elsewhere, so it's important to be aware of this before you travel. Keep your passport securely locked away, and make sure you have a spare credit card for emergencies. Don't be ostentatious with valuables, and try not to walk about alone at night.