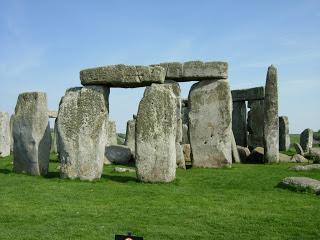 You may be wondering something if you are a frequent player of Photo Roulette.  We did not win Round #56 hosted by our friends at
Travel Junkies
.  While waiting for the next round of the game to come up from the winner we were informed that they would be unable to host the series.  Rather than letting the game we invented over 2-years ago die, we were asked to restart the game with Round #57!  So to kickstart the next round of Photo Roulette as it returns to our site after being hosts of the
first round
and
nineteenth round
, we thought of a theme that is very appropriate for this return:
YOUR FIRST TIME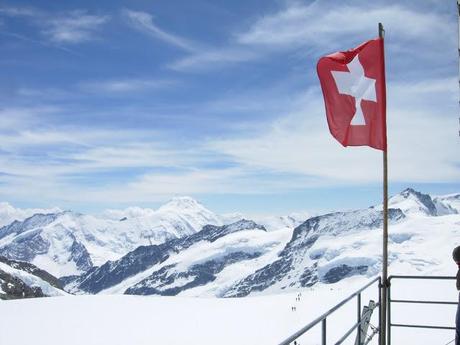 Photo Roulette has covered a lot of themes, many of which are focused on a specific photographic quality or image type.  But to coincide with the round coming back to us like it was in the first round, we want to see the
photo that best shows off your first trip on your own
.  So whether your first trip out taking the world on your own was a crazy trip to Las Vegas or a RTW trip of epic proportions, we want to see a photo from it.   In this instance the back story is just as important as the image, so we want to know a bit about your trip too in your caption!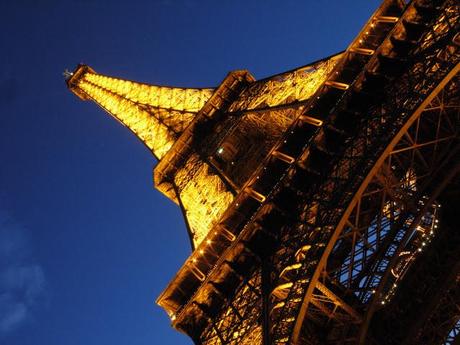 For me, what I call the first solo trip I took on my own started the very next day after I graduated from college.  I was off to explore Europe for a 4 week period before starting a summer internship and had my first taste of international travel outside of North America.  It was, as they say, an eye opening experience and started my love of travel that led to the creation of Living the Dream. 
The photos of the Eiffel Tower, Jungfrau Mountain in Switzerland, and Stonehenge are just a selection of some of the epic shots I got on that trip that are still my favorites to this very day.
Contest Overview
The contest rotates through travel and/or photography blogs as such, the winner of the previous round of Travel Photo Roulette hosts the subsequent round on their own blog. The new host then chooses the next theme, a generic keyword or phrase and players submit their interpretations of the theme over the course of the week of the contest.
At the end of the week, the hosting blogger chooses their favorite photo from the submissions and displays it as the week's winning entry. They then include direction to the new host for the next round. Readers can attempt to lobby the author toward a certain photo via comments or the #PhotoRoulette hash-tag on Twitter – the author can accept or ignore any lobby as they see fit. The game is repeated with the winner hosting the following week's game and choosing a phrase for new photo submissions.
Entry Guidelines
One submission per blog (so sites that have 2+ authors only get one entry).
Post processing is permitted, but photo altering (ie. Photoshopping) is not.
Abstract submissions welcomed as long as it fits within the interpretation of the chosen phrase. Remember, the hosting blogger chooses the winner, so if they cannot understand the submission, you might not win!
Please try and keep your images medium-sized and web-optimized (around 800px).
If you win, keep these in mind when choosing a new theme:

Keep phrases general so that all bloggers can participate. Specific items like "Eiffel Tower" should be avoided but rather made open-ended like "monuments." For variety, it is okay to say focused things such as "monuments at night" which most of us have pictures of. Phrases can be generic 'signs', or abstract 'religion'.

Abstract thoughts are appreciated, but keep it within the realm that all readers will understand. No "Kafka-esque", or "Overlooking Creation". Use something that is able to be interpreted by all.

After 1 year, phrases can be reused, however new photos must be submitted.

No obscene pictures or phrases allowed. Suggestive phrases and photography can be accepted, but please keep it within reason.
Keep the ideas and photos fresh!
Pictures from your entire portfolio are fair to submit. You do not have to take the photo within the week of the contest period to submit it.
Most importantly,

all photographs must be your own

.
One last rule, since this is a competition for travel and photography bloggers, you must have a travel/photography blog to enter. Sorry!
How to Submit Your Photos
To enter in the Photo Roulette competition simply leave a comment below with a link to the image (whether Flickr, Picasa or your own site) so it can be uploaded to this post. Don't forget to provide a brief description or caption for the photo so the viewers can get a little background as to what's happening.
Check back here throughout the week to see all the entries as they come in and feel free to comment on them.
The contest runs for 7 days from today, with the submission dates being April 25th to May 3rd.
The winner will be announced a few days after the deadline, and they will host round #58.
Past Photo Roulette Winners and Hosts
The following is a list of the previously played rounds of the game and the hosting blogger for each.  As the game has been running for a few years now, a few of the winners are no longer blogging and the posts have since been removed from the list below.  Click the host's link to go directly to that entry to see some stunning photographs from the chosen term/phrase!
Nov 4–10, 2010 – Living the Dream – "Animals"
Nov 17–24, 2010 – Skinny Backpacker - "Road Signs"
Nov 29–Dec 6, 2010 – Dream a Little Dream - "Street Art"
Dec 8–15, 2010 – Flashpacker HQ – "Festival"
Dec 17–24, 2010 – Over Yonderlust – "Landmarks"
Dec 26–Jan 2, 2011 – Don't Ever Look Back – "Beaches"
Jan 5–12, 2011 – ThePlanetD – "Portraits"
Jan 15–22, 2011 – Travel with a Mate – "Motion"
Jan 26–Feb 3, 2011 – Johnny Vagabond – "Water"
Feb 8–15, 2011 – Ken Kaminesky – "Urban"
Feb 21–27, 2011 – Travels of Adam - "Friday Night"
Mar 7–13, 2011 – Itchy Feet Chronicles – "The Journey"
Mar 19– 25, 2011 – Brendan's Adventures – "Changing Seasons"
Apr 4–10, 2011 - Shutterfeet – "Storytelling"
Apr 13–21, 2011 - 10 Times One - "Piousness"
Apr 26–May 4, 2011 – Beached Eskimo – "Learning"
May 21–27, 2011 – Travel Junkies – "Architecture"
Jun 1–7, 2011 – Destination World – "Transportation"
Jun 8–15, 2011 – Living the Dream – "Paradise"
Jun 21-28, 2011 - Vagabond Quest - "Clothes"
Jul 4-11, 2011 – The Unframed World – "Symmetry"
Jul 16-25, 2011 – Beached Eskimo – "Home"
Jul 31 – Aug 7, 2011 – BackPackerBanter – "Inspiration"
Aug 14 – 21, 2011 – WanderingTrader - "Darkness"
Aug 28 – Sep 4, 2011 – Finding the Universe – "Tranquillity"
Sep 12 – 19, 2011 – Fearful Adventurer – "Food"
Sep 23 – 30, 2011 – Adventures of a GoodMan – "City"
Oct 06 – 13, 2011 – Globe-Trekking.com - "Reflections"
Oct 17 – 24, 2011 – Scene With A Hart - "Framing"
Nov 9 – 16, 2011 – Vagabond Quest - "Silhouettes"
Nov 26 – Dec 3, 2011 – Hecktic Travels – "Music"
Dec 11 – Dec 18, 2011 – Globetrotter Girls – "Love"
Dec 25 – Jan 1, 2012– Man on the lam – "Humor"
Jan 8 – Jan 15, 2012 – My Walkabout – "Winter"
Jan 15 – Jan 22, 2012 – The Art of Slow Travel – "Blue"
Feb 6 – 13, 2012 – Ten times One – "Depth of the Field"
Mar 7 – 14, 2012 – Nomadbiba – "Sunshine"
Mar 24 – 31, 2012 – Travel With Kat – "Local Character"
Apr 10 – 16, 2012 – The Travel Bunny – "Street Scene"
Apr 23 –30, 2012 – Adventure Crow – "Spirit of the Country"
May 7 – 14, 2012 – Food Travel Bliss – "Evening"
May 17 – May 24, 2012 – Matt Gibson – "Adventure"
May 30th – June 6, 2012 – Flashpacker HQ – "Once In A Lifetime"
July 23rd – July 30, 2012 – Skinny Backpacker – "Surreal"
Aug 10 – 17, 2012 – 2away – "Smile"
Aug 27 – Sept 2, 2012 – Bridges and Balloons – "Splendour of the Universe"
Sept 8 – 15, 2012 – The GypsyNester – "What the ?!"
Oct 22 – 29, 2012 – Runaway Juno – "Sweet"
Nov 12 – 19, 2012 – GQ Trippin – "Play"
Dec 15-22, 2012 – Breakaway Backpacker – "Face"
Jan 14-21, 2013 – Fly, Icarus, Fly – "Serendipity"
Feb 1-8, 2013 – Travel Transmissions – "Lost in Thought"
Feb 15-22, 2013 – Wanderlusters – "The Natural World"
Mar 17-24, 2013 - Travel Junkies - "Patterns"
April 25-May 3rd, 2013 - Living the Dream - "Your First Time"
Entries
The following are the entries into this week's Photo Roulette!  The post will be continually updated over the course of the week to add entries as they are brought in.  Follow along and share on twitter with the hash-tag #PhotoRoulette to help promote the game!
Entries to be Added Shortly