The best blogs out there have already revealed some of Singapore's more pronounced wonders. But today, I'll take you on a different tour of the Lion City with a surprising discovery: Singapore's unofficial art scene.








When you board the Singapore Flyer for the first time, you'd be hard pressed not to take in your surroundings. I don't just mean the view of the entire island but rather the curios that compete for your attention as you walk towards the giant ferris wheel. There's a long walkway lit by neon strobes and boxes of miniature paintings wherein each one tells a different story. Fast forward a few turns and you'd be taken to room that lets you go back to how Singapore was in the past. One of my favorite stops was probably the Oneiroi's Orb display by artist David Chan Kien Wai.  The inspiration behind the art was "The Oneiroi" or the guardian of dreams in Greek Mythology. The concept was to use familiar and everyday objects to create a thought-provoking composition mirroring the cohesiveness of the varied contributions of the Greek deities comprising The Oneiroi.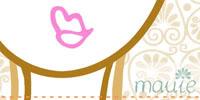 ——————————————————-
Images © The Traveling Reader, 2011.