Hello Blog,
Believe it or not, it's been almost a year since the last blog post.
Truth be told, I lost my buzz for it, feeling uninterested and just really a bit of me was like a lost child.
Moving on, in a few weeks time me and my boyfriend will be heading to the very sunny island of Tenerife and to tell you I'm exciting would be underrated. I'm bloody ecstatic.
We cannot wait to go to the volcanic beaches, explore the island, visit Siam Park and most importantly get bladdered on all inclusive cocktails by the pool.
In the true spirit of holiday excitement, I will be collating a list of items I have packed in my carry on hand luggage. If you too are flying with Ryanair this is the small bag of two if you chose to travel 'Priority and 2 Hand Luggage'.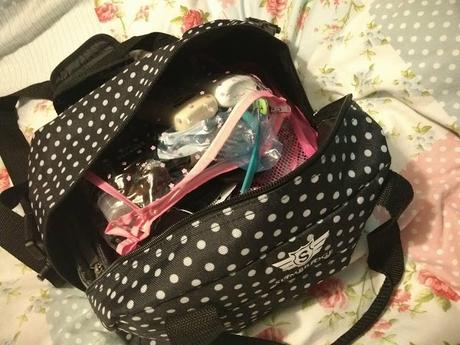 Firstly, I bought a flight bag from Amazon. For £15.00 this bag provides me with plenty of space to store my unnecessary necessities. From this photograph I learnt there is actually a pocket on the front of the bag which proves very useful for storing little items that I will need easy access to. A bonus to this gem of a bag, it also has a suitcase strap to attach to your wheeled hand luggage case. This provides ease when travel along the airport and lifts a huge weight.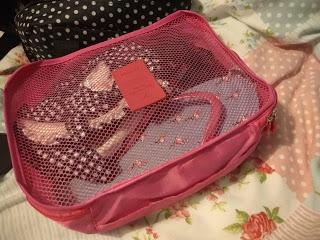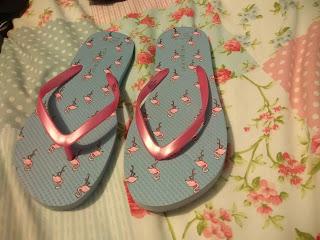 As to the photographs on the left. I have used a packing cube in my small bag. When traveling 'Hand Luggage Only' this helps keep your larger bag light. My smart thinking also helps keep me cool upon arrival so whilst everyone is waiting at the luggage carousal I can slip into my summery attire.
This packing cube was purchased as a set from Amazon and has already found it's love in my heart. The mesh material makes it easy to squish into the little bag yet leaves plenty of space for other goodies.
As standard Brit style, I have packed some 90 pence flip flops in my hand bag. Sporting the truly iconic flamingo pattern which just screams summer. These are particular good to carry on hand as they don't add any bulk. Plus who doesn't enjoy a bargain shoe from Primark?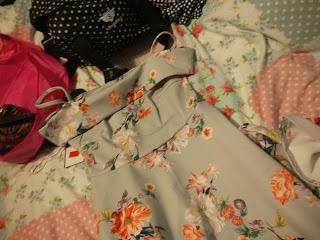 In the photograph to our left is a slightly dodgy photograph of a dress I have purchased from Select. Usually I am not one to pop into this shop as I find it rather teenager and not exactly mature looking. In despite of this I found this floral dress which is appropriate as day wear or evening wear so is very versatile.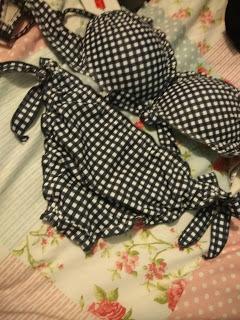 For a flat pancake lady like me I packed a push up bikini in this little packing cube. This aids in my ease to check into my hotel room and dump my bags and head straight to the pool area. This is my slightly bulkier bikini hence why I decided to pop it into my carry on. This creates more space in my larger back for more clothes.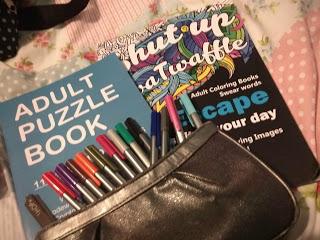 For some chilled entertainment, I decided to purchase an adult puzzle book to train my brain whilst away. I really enjoy puzzles and often find myself questioning my age. Am I 20 or am I 80?
To pull myself away from my ambiguous age debacle I also packed a rather inappropriate adult colouring book. Now I can spend some rather anti-social time colouring swear words. As a must I also packed some fine liner pens because I am finer than felt tip pens.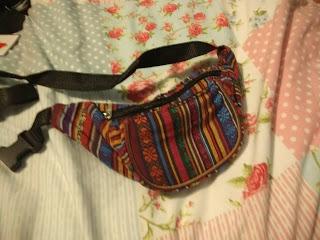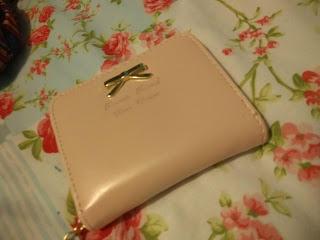 Following advice from my dad, I bought myself a trendy bumbag. This will act like a money belt so I can keep my currency close to me and hide it from sight and potential pick pockets.
In this bumbag will hold my small purse with pounds and euros so I have a little bit of everything just in case I require it. Due to times changing I won't be holding large quantities of cash as Currency cards will keep my money safe and my phone can protect access should this be stolen from my being.
This bumbag will also hold my more valuable items like my waterproof camera. This camera is amazing as it has both a rear view camera as well as a front camera. Now I can take selfies under the water in the pool and the sea. This will look really cool I hope.
On a rather boring note I also packed a Christmassy lip balm. Although, the sun is peeping its way I will always have Christmas in my heart. I love Christmas!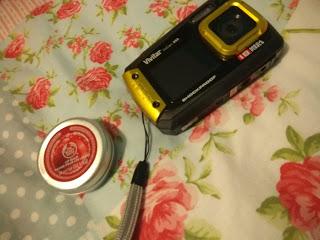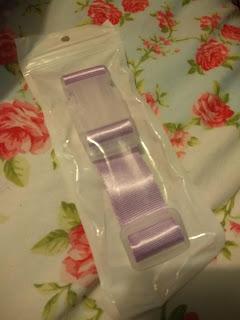 I bet you're looking at this purple strap and have no idea what it is. Trust me, I don't know what it is either but I bought it from Wish. I'm just hoping it will come in handy somewhere. It may be a good holder for my travel pillow so I can attach it to my bag when strutting from place to place.
Also how cute is this unicorn keyring. Obviously I will be using this lock on my bigger case but none the less the key will be on my person so why not showcase this beauty.
Although, this may seem a lot and it really is... There is still some items missing from this list such as my liquid allowance bag. I may do a separate post if you're interested.
I will also be packing the following in my handbag:
- Phone and charging bits and pieces (power pack, cables and adaptors)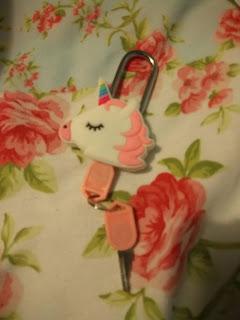 - My 3DS so I can tend to my plants on Animal Crossing New Leaf.
- Medication
- Headphones
- Literature (either Where Rainbows End or Lovely Bones)
Anyway, I shan't bore you further. I will end it here.
Thank you for reading today and I hope you have a marvelous summer.
Watch this space, I will be back shortly.
Love Molly.