For the longest time, i've wanted to visit Ireland, I don't know if it's because it's literally in my blood or the fact that I was hoping to bump into Gerard Butler filming P.S. I Love You all over again..whatever the reason, I felt like I needed to go and even added it to my travel bucket list last year! So I booked a little trip with the best friend and made a list of all the places I wanted to go during that week, although we managed quite a lot, there were a few bits and bobs we couldn't squeeze in, I guess i'll just have to go back again đŸ˜ƒ
But we did manage to visit Dublin, Wicklow Mountains National Park, Dublin Zoo, Bettystown Beach, Bennetts Lounge, Temple Bar & The Book of Kells! We spent most of the trip walking or cycling and being outdoors, it was just ideal. Next time i'm hoping to go back and explore more of Wicklow, visit the Botanical Gardens, pop into the Guinness Factory & spend the day at the Powers Court Gardens! 
THE COTTAGE We stayed in the award winning Crows Hermitage, the most idyllic and beautiful cottage i've ever seen in my life. Set in the little town of Ardcath, tucked away from the road next to 12th century ruins, the setting couldn't have been any more perfect. Walking in we were greeted with beautiful Irish music, a ready lit fire and a freshly baked cake, instantly relaxing after a day of travelling!
"This barn was converted by the owner in 2008 into a comfortable and inviting open plan living area & kitchen with a mezzanine double bedroom. Exposed stone walls and oak beams are complemented by luxurious furnishings and a cosy wood burning stove. 
The kitchen / dining area is fully equipped with gas hob, 3 in 1 Microwave / grill / convection oven, fridge with ice box and is sufficiently well-equipped to please any gourmet. There is a wet room-style shower room and wc. The living area is snug and cosy with a comfortable couch, wood burning stove and an array of interesting and unusual books on the history, flora and fauna of Ireland. A small stair case leads up to the mezzanine bedroom with comfy double bed, clothes storage and excellent views across the garden and countryside beyond."
Board games are provided, unfortunately the Trivial Pursuit edition was Genius so aside from getting a couple of questions correct, it was a long afternoon of questions and blank stares from the both of us đŸ˜'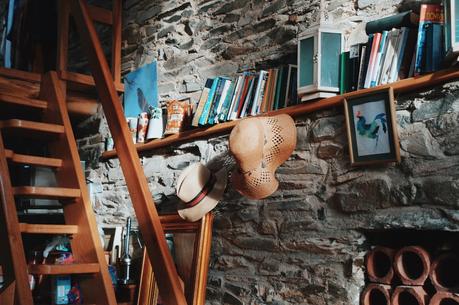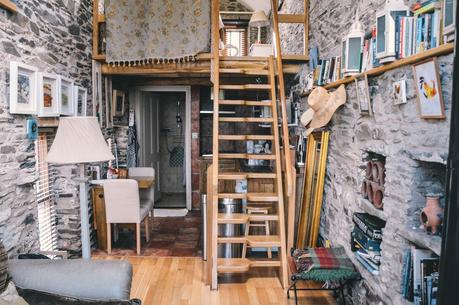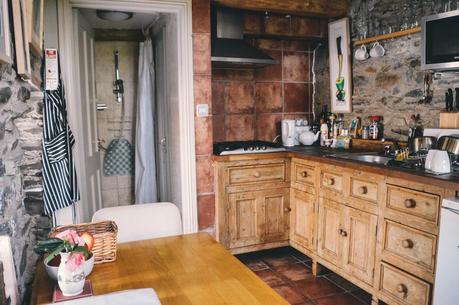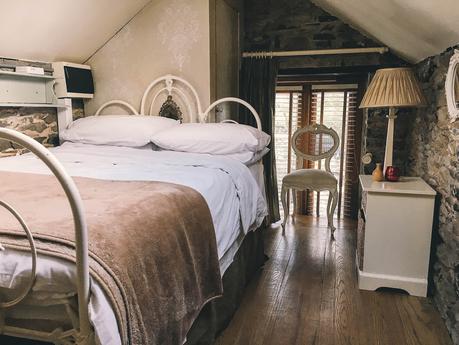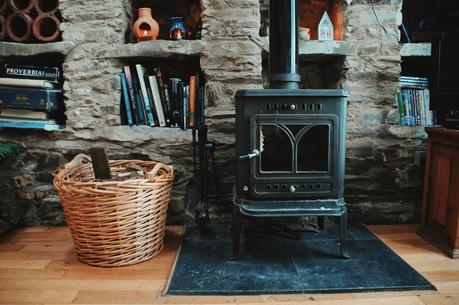 The first day we headed over to Drogheda for a bite to eat and a walk around the town centre, before heading over to the closest beach over at Bettystown, which is a proper little gem, super soft sand and beautiful views! We took along some delicious cheesecake to eat whilst we were there, and despite Clare's slight allergic reaction to the almonds, it was scrumptious! đŸ˜'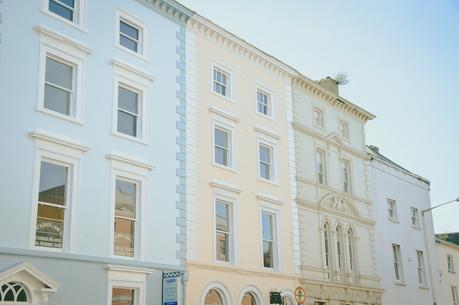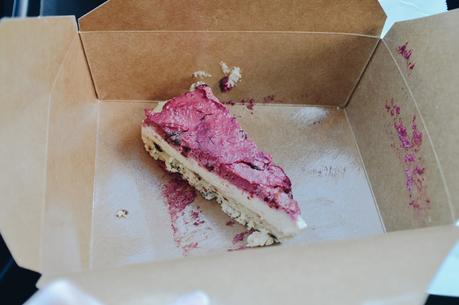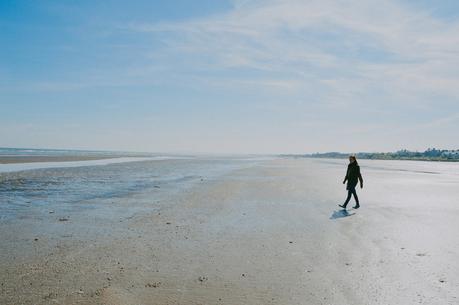 WICKLOW MOUNTAINS If you're heading over to Ireland, if you can, you have to visit Wicklow, it very quickly became my favorite place and I actually think most of the photos I took were from this day alone. Driving through the National Park you are just surrounded by nature, and quite honestly it didn't even feel like we were in Ireland anymore, more like the wilderness in America, like a mini route 66. It was pretty much a Photographers idea of heaven, anytime i'm back over there i'll make sure to head back here every time!
We did the touristy thing of visiting the areas from P.S. I love you, and considering it was the hottest day of the year so far, we just sat and took in the views for a lot of it, before heading off for the longest walk of my life, thank god we took our walking boots! The area in the second photo is actually private property and someones GARDEN, pfft. Not jealous at all. Nope.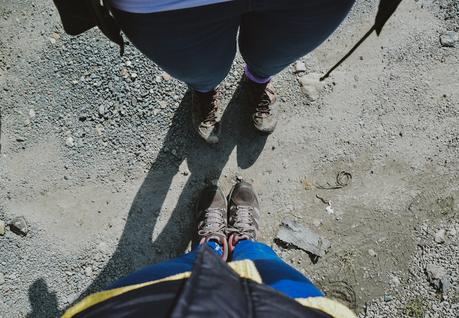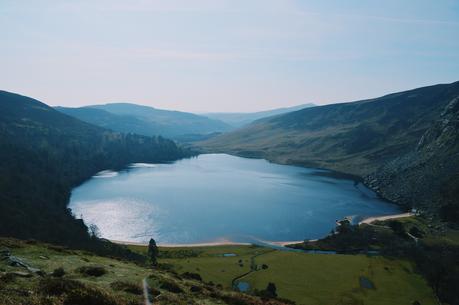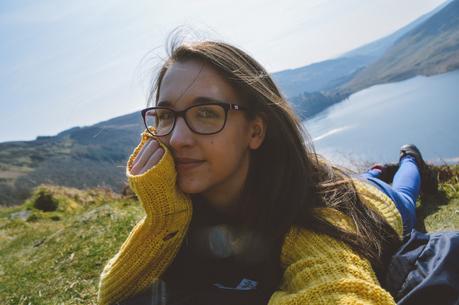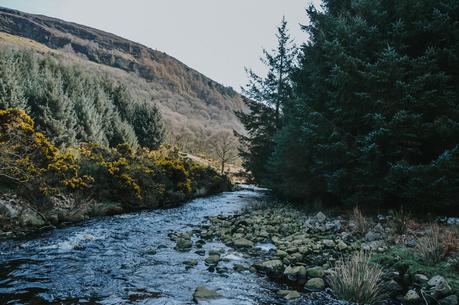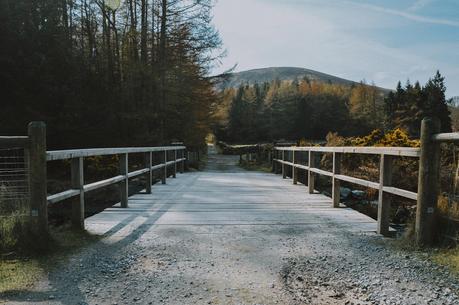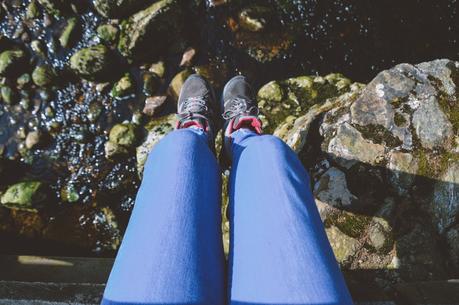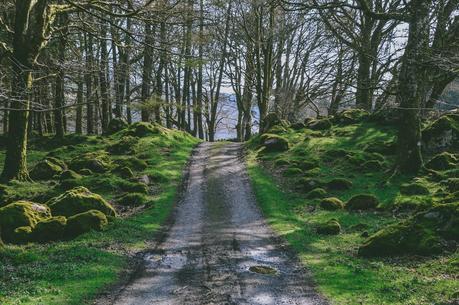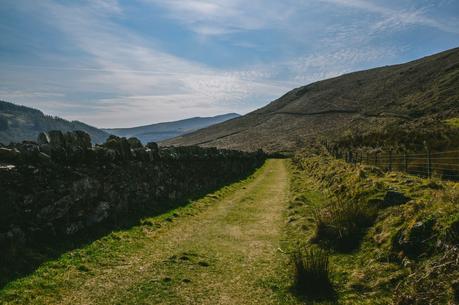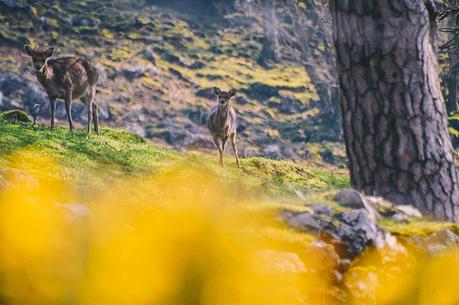 For the final couple of days we decided to spend it in Dublin, we found some incredible places to eat (will write up a separate post on this), the atmosphere in the city center was just amazing, we popped into so many little independent shops, and everywhere you turned there was something new to take pictures of, we ended up squeezing a whole bunch of things into these 2 days, including Temple Bar, the Book of Kells & Dublin Zoo.
The streets of Dublin are cobbled and the buildings remind me of parts of London, some of the walls are professionally graffitied, it just feels like such a free city, everyone we met through the trip were just absolute sweethearts too!
I only took a few photos in the Zoo, to be honest this was the only part of the trip I was disappointed in, as big as the zoo is, I felt as though the money had been better spent on the visitors than the environment actually in the enclosures. I think we counted 4 kids play areas in total and yet the area made for the tigers were far from adequate, the money could've been put into the animals more if i'm honest.