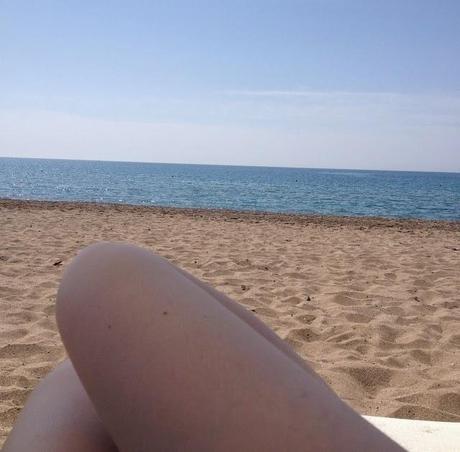 With the holiday season quickly approaching, I thought what better topic to talk about today then my travel essentials. Although the half term/spring break has just ended but people are traveling all the time, so hey!
To being with, one thing i cannot travel without is of course my skincare products. Being someone who suffers with problematic skin, keeping your face washed and cleansed is vital. As of right now I am using Elemis' 20's and teens skin range, a cheeky little purchase I brought from Ideal Home Show back in March. I haven't been using it long, however, I am really liking them. I feel like each product really cleans deeply and also smells amazing, without becoming irritant.
Another thing I cannot go without is a quick magazine. I love carrying around a 'pocket sized copy of Glamour or Company I can easily pull in and out of my bag whenever I please. I'm not really a big book reader, but reading articles about the latest trends, celebrity style and designers is definitely my thing.
Last of all, my number 1 essential when traveling anywhere is a chunky knit sweater. Do I even need to continue. Having something cosy and snug to lean on/cuddle when in the car or plane is something everyone needs.