Charleston, South Carolina is no doubt the place to visit.
The Charleston area is America's most beautifully preserved historic and resort tourist destination and an authentic "foodie's" paradise. The best shrimp and grits you will ever have claim Charleston as their home. Not to mention, dockside oyster roasts, high end restaurants, outdoor cafes and fresh from the dock seafood.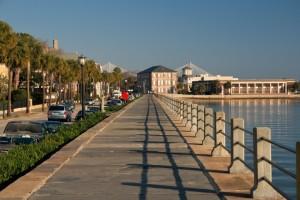 Meander down the centuries-old streets lined with stately houses and formal gardens. Be sure to check out Magnolia Plantation and Gardens as well as the Nathanial Russell House (official site here).
Discover the diverse collections of America's first museum, the Charleston Museum, founded back in 1773, when South Carolina was still a British Colony.
Shop for handmade sweetgrass baskets at the world-famous city market: take a stroll through the market and discover high quality products including pottery and painting. You can then indulge in casual or fine dining.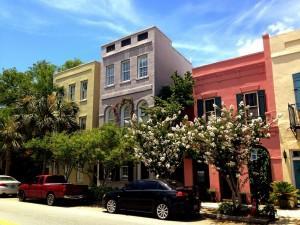 For Veteran History buffs, visit Fort Sumter, the island fortress where the Civil War began or Patriots Point—home of the WWII aircraft carrier, Yorktown.
And of course, no visit would be complete without touring the area's beautiful antebellum plantations in addition to the Charleston area's most visited attraction, the South Carolina Aquarium.
Charleston's resort islands offer a different but just as appealing vacation experience. White sandy beaches, gentle surf and a full range of recreational activities offer plenty of fun, whether it's in the water or out of the water. You will definitely want to make sure you have plenty of time to explore the pristine waterways and tidal marshes that wind in and out of the Lowcountry.
Year-round, tourists are captivated by Charleston's historic appeal, white, sandy beaches and superb restaurants.
Summer time is Charleston's top family favorite when it comes to travel destinations. It guarantees that there is something of interest for everyone.