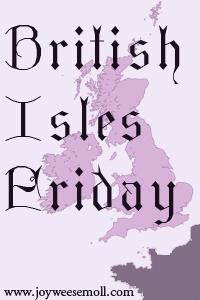 Welcome to British Isles Friday! British Isles Friday is a weekly event for sharing all things British — reviews, photos, opinions, trip reports, guides, links, resources, personal stories, interviews, and research posts. Join us each Friday to link your British-themed content and to see what others have to share. The link list is at the bottom of this post.
We had some great links last week! Suey got a conversation started on her photo post about the difference between a palace and a castle. Do you know?
For my post this week, I have a book review that I didn't think was going to fit my British theme but turned out to be exactly that.
Book: TransAtlantic by Colum McCann
Genre: Fiction
Publisher: Random House
Publication date: 2013
Pages: 300
Source: Library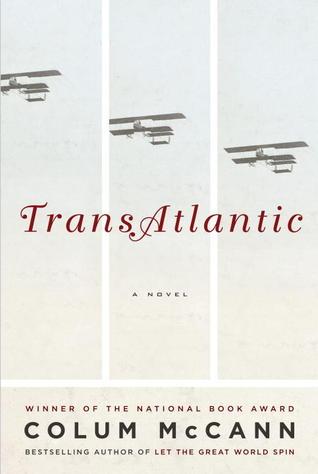 April selection for our Diversity Book Club
Summary: Three journeys from the New World to the Old seeking a brighter future:
1845-6. Frederick Douglass takes a lecture tour of Ireland, drumming up support for abolition.
1919. Jack Alcock and Arthur Brown convert a war plane to a long distance flyer and complete the first TransAtlantic non-stop flight from Newfoundland to a bog in Ireland.
1998. Senator George Mitchell engages in a weekly circuit between New York, London, Belfast, and Washington D.C. to broker the Good Friday Accords.
These three real-world events are woven through the lives of four women in the novel  TransAtlantic: mother, daughter, grand-daughter, and great-grand-daughter. They skip through history from the Irish potato famine to the present-day bust following the boom years of the Celtic Tiger.
Thoughts: I didn't expect this book to be one that I could use for British Isles Friday, in spite of the title and the author's name which might have given me a clue. This was a selection for our Diversity Book Club so, in my mind, the Frederick Douglass aspect was a bigger part of the story than it turned out to be. We had a good discussion, anyway, since conflict and chaos in any part of the world can be a useful starting point for shedding light on problems closer to home.
When you think of TransAtlantic flight do you think of Alcock and Brown (the first) or Lindbergh (the first solo)? I'm embarrassed to say that I had to look up Alcock and Brown. I thought, at first, that it was because I'm an American and a St. Louisan (Lindbergh's plane was funded by St. Louis backers, thus it's name The Spirit of St. Louis). Perhaps if I were British, Alcock and Brown would be my first thought? Maybe not, since this description of Brown, late in life, shows up in TransAtlantic:
There were rumors of whiskey, of brokenness, of failure. That he envied the celebrity of Lindbergh. (p. 208)
At any rate, now that I know about Alcock and Brown, we're looking forward to seeing the actual plane they flew at the Science Museum in London. I'll be remembering the amazing description of the flight in McCann's book, like this passage talking about how the mind and body are effected in dangerous ways:
Alcock knows how the engine roar can make a pilot fall asleep, that the rhythm can lull a man into nodding off before he hits the waves. It is fierce work–he can feel the machine in his muscles. The sheer tug through his body. The exhaustion of the mind. Always avoiding cloud. Always looking for a line of sight. Creating any horizon possible. The brain inventing phantom turns. The inner ear balancing the angles until the only thing that can be trusted is the dream of getting there. (pp 28, 29)
Appeal: This is an oddly formatted novel. You'll get to the end of Book One, about half-way through the book, and wonder how the heck he's going to pull this all together. But that's part of the fun of reading it! Fans of flight, Ireland, Frederick Douglass, and the roles of women in the last 150 years will find lots to love in TransAtlantic by Colum McCann.
Reviews: Claire McAlpine offers a lovely summary in her review at Word by Word that includes quotes from the author. Mel u reads and reviews a lot of Irish literature at The Reading Life, so offers a nuanced perspective on TransAtlantic. Wendy of CaribousMom loves the language employed by McCann and provides several great quotes to prove her case.
Have you read this book? What did you think?