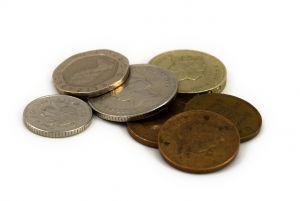 Online coupon codes are not often considered when booking travel. There is a mental roadblock on doing searches for discount codes for major travel websites when it is a common activity for nearly all purchases. Why pay for shipping when a quick search will come up with a free shipping code? Purchasing travel is no different, and if the right circumstances come together for your next trip, your ability to find online coupon codes could help save quite a bit of money.  (Photo "Coins" by mihow)
The Truth on Travel Coupon Codes
While coupon codes for a free night in a hotel or 50% off a purchase are increasingly rare in the world of travel, the truth is that travel deals are all over the place. Rather than taking the form of a promotional code like many merchandise based sales, travel deals are often in a part of short media campaigns highlighting a small fraction of what a specific company has to offer.
The downside to these promotions is that many times you often have to book via the promotional links in order to get the deal, rather than having a site wide discount. In these scenarios it is not only possible, but commonplace, for one traveler to book the same exact package as the person next to them and miss out entirely on the discount.
This is where tracking down coupon codes and deals really has value. Looking into some of the largest companies that exist, you really start to get a feel for what kind of coupons are available to travelers and how you may be able to save serious cash.
Airlines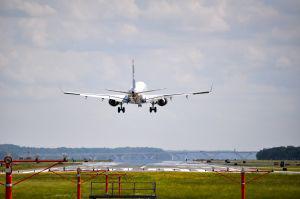 Airlines are one of the best at offering great discounts, but are also quite selective in those who are able to benefit from the savings. When looking up coupon codes for Southwest Airlines, for example, there are promotions to get $50 off airfare when booking hotels via their vacations page and promotions for those visiting select cities like New Orleans, St Petersburg (Florida), and Phoenix. As these promotions change frequently, the odds of your destination city being matched increases.  (Photo "Photos at a Local Airport" by spanishwor)
On the other hand, promo codes for Emirates airline often take the opposite end of the spectrum in that the many deals are advertised for everyone and do not require additional purchases to earn. For example, a current promotion at the time of posting offers everyone flying to Europe on Emirates a sale price depending on your outbound destination. There are some trade offs, but purchasing a ticket at the right time during a promotion can save as well. Wait a week or two, and the ticket is back to its original price.
Tour Companies
The major tour companies like Tours4Fun and Intrepid Travel offer multiple promotions that change every few weeks. Unlike airlines, which often limit the number of people who are eligible, tour companies make coupon codes relatively cut and dry. If you are booking a trip on a promoted tour, you get the discount! But those looking to buy discounted tours from the major companies must take note of this one caveat - they sell out. Do not expect any tour that is discounted by >20% to have seats remaining for very long. Jump on them fast, especially if you spot a 50% off Antarctica package that appears from time to time.
Day Trips
Companies that offer day trips tend to offer more sporadic sales. Rather than having dedicated discounts and coupon codes for everyone to use, day trip operators may have flash sales on their social media pages that only last for 24-48 hours at most. While this is not always the case, with these companies it pays to not only follow their coupon code listing pages, but the social media pages as well to jump on the best promotions when they come up at last second. Don't wait, because they will be gone if you do!
Although coupon codes may not work for every traveler, and some of the best that exist are highly focused on special itineraries, those that are a match could save a significant amount of money on their next vacation. For only a few minutes worth of work to do a search to see what exists, the money that is returned could be significant. Don't pay full price, look for the best deals!