TR Street Foods is the more casual lunch counter and takeout restaurant in the space next to Tavern Road. The menu includes a mix of global street foods with flavors ranging from Latin, Mediterranean, Asian, and more. Dishes are $4 - $9 and consist of mostly creative salads and sandwiches, but there are a few other tapas style plates like Korean BBQ wings, sesame noodles, and
turkey
kebabs.
   I discovered it accidently when I was planning to go to lunch at another spot in the neighborhood. After circling a bit looking for a space, a meter opened up right in front of TR Street Foods. When I saw the menu in the window I had to try it. I loved it so much I went back the next day to try even more of the menu! My favorites so far include: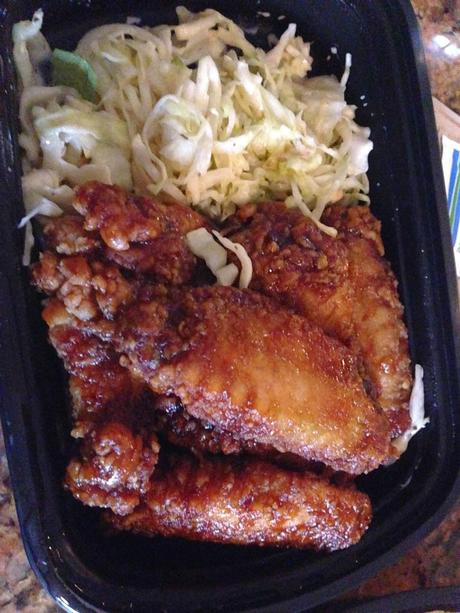 Korean BBQ Wings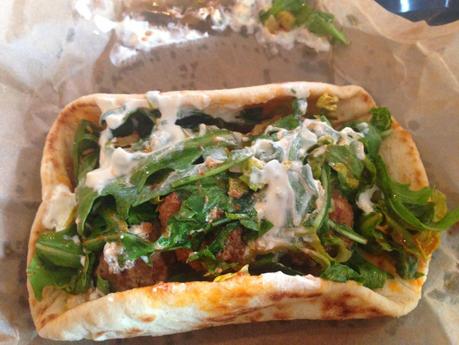 Lamb Meatballs, spicy harissa, greek yogurt, pita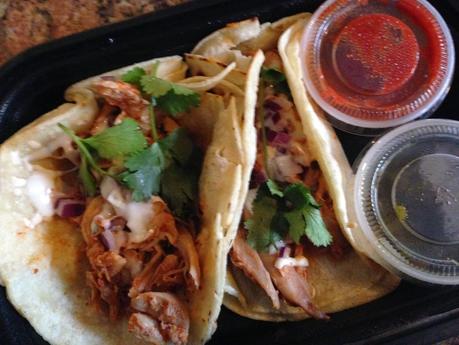 Chicken tacos, cotija, poblano relish
          TR Street Foods has quickly become one of my favorites in Southie and a regular lunch spot. I can't wait to check out Tavern Road for dinner at some point!