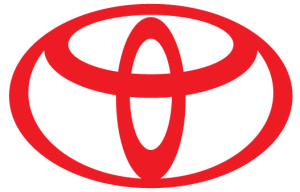 From 2009 to 2011, Toyota faced one of the company's largest scares in history. Fresh off a 1.1 billion dollar settlement, and the recall of over 8 million vehicles for problems relating to gas pedals, sticking to floor mats, concern over the potential dangers of Toyota vehicles began trumping its long-established history of reliability.
Four years later, almost everyone is back where they were before — praising the company for being one of the most innovative companies in the world. How did they achieve this remarkable turnaround?
Innovation Through Planning Ahead
To its credit, Toyota has taken more of an unconventional route to business compared to its competitors. In 2000, it released the Prius to American drivers, despite gas costing most Americans about 1.50 per gallon. Although average gas prices dropped the next two years, they saw a steady increase into 2008 and the midst of the economic recession. During that time, Prius sales rose to nearly 200,000 a year until finally hitting a decline the last couple of years, falling roughly 12 percent in 2013 and 16 percent in 2014.
Part of the reason is the amount of competition from other companies and cheaper gas prices, which may or may not stick around. However, Toyota is already planning its answer to that — the Mirai — an all electric vehicle that runs on hydrogen and only emits water as waste, can recharge in about five minutes, travel 300 miles on one charge, and provide all the power and performance of traditional vehicles in its class size. General Recycling Industries Ltd, a car salvage in Edmonton still stands that Toyota parts are the most recycled and easiest to find in scrap yards.
Efficiency
It's not just the company's ability to see what will work in the future. The company is also notorious for taking its time to review all the information and factors of any decision. Throughout the process, they use employee input, too.
Recently, Toyota has even begun replacing some of its machines with people. The results have been incredibly satisfying. In some areas of work, production rates have increased by nearly 10 percent. Not only has it increased the amount of models the company can produce (one of its trademarks), but it's also reducing the amount of waste, which goes along with the Toyota's brand-specific recycling centers for its parts and automobiles.
Toyota further exemplifies this with its production plants in Kentucky. Despite starting in California during the early stages of its U.S. endeavor, the company moved the majority of its production to Kentucky because of its location in relation to the population of the U.S. Nearly 70 percent of the U.S. population resides within a 750 miles radius of its plants, helping the company keep shipping costs down, as well.
Along with this, of course, is its reliability. Despite all the scares during the end of the first decade of the 2000s, the company has proven it will take care of its customers and listen to their wants. By doing this and adhering to its strict business model, Toyota continues to keep its company chugging away in the automobile industry.
Original article: Toyota Comeback: What's Helped to Turn This Company Around
©2015 UNSPOKEN. All Rights Reserved.