I first got to see the Sew Cool Sewing Studio in action at the Chicago Toy and Game Fair.  I saw it again at Toy Fair. And now?  I have one of my own, sent from Spin Master for review.  Sew Cool is an easy to use, no hassle 'sewing' machine.  This do it yourself craft toy is a way to 'sew' without messing with needles, thread or that dreaded bobbin. In reality, this machine's three needles, protected behind plastic, felt the fabric included with this set together. You can't use any kind of material in this machine.  Spin Master recommends that you use the special fabric included in this set and sold separately.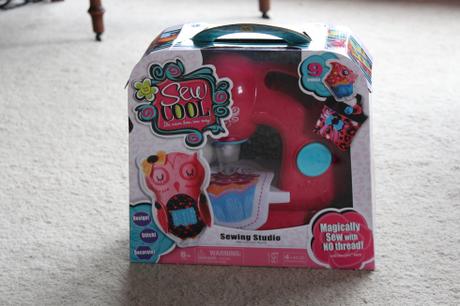 Sew Cool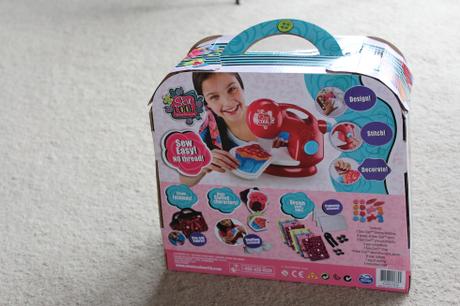 Sew Cool
This Sew Cool Sewing Studio starter set includes a number of accessories, including: 8 sheets of Sew Cool fabric, three pre-cut projects (cupcake, owl, purse/strap), patterns to create your own projects, 22 embellishments (felt pieces, like bows, and black buttons to attach them) and a small bag of stuffing. This machine takes 4 AA batteries.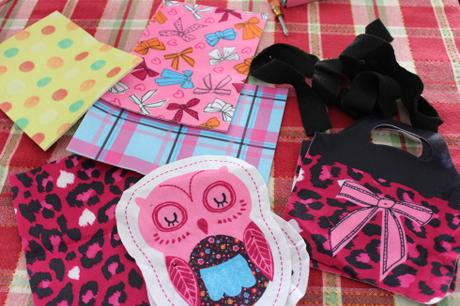 Sew Cool
How does it work?  Really well, actually.  It's very easy to make simple felted projects.  Turn the machine on, line up your fabric with the seam line under the three safely tucked away needles, press the blue button and the needles begin to furiously move up and down.  From there, just move your fabric through the machine and press the button again to stop the needles.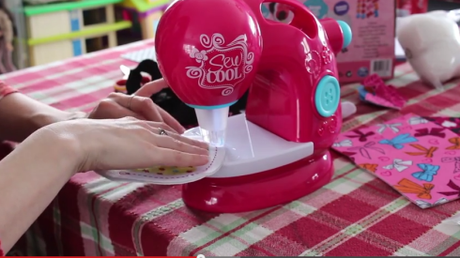 Sew Cool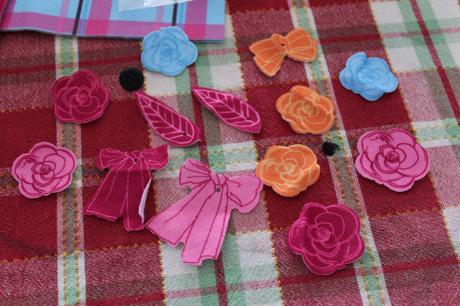 Sew Cool
The biggest con I can see with the Sew Cool Sewing Studio is that there is no way to change the needles if one were to break or wear out.  If that happens, you need to buy a new machine.  Another slight issue is that you can't use any fabric in this machine.  Spin Master recommends only using their fabric, while others have had luck with store bought fabric.  In the same respect, you can only felt two layers together with this machine, due to the protective barrier that protects the needles.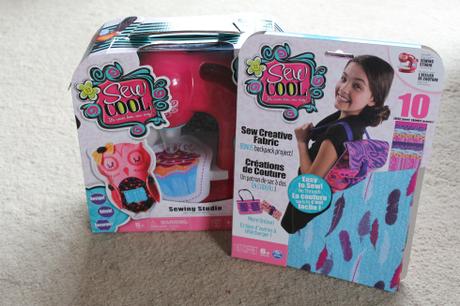 Sew Cool
To see this machine in action, check out the video review/tutorial below.
I think this is a pretty cool do it yourself kit.  The Sew Cool Sewing Studio makes it very easy to create fun, unique, creative and useful things! Do you own a Sew Cool Sewing Studio kit? What do you think of it? Have you made anything cool?  Let me know in the comment area!
*This item was sent for review.  All opinions are my own.
April 12, 2015. Tags: review, spinmaster, video review. Introductions & Reviews, Uncategorized.