The Bridge Direct invited me and other bloggers to celebrate Strawberry Shortcake's 35th Birthday at Toy Fair this year!  Serving strawberry shortcake and champagne, the event was a lot of fun. The best thing about it?  They let us in on what adventures await Strawberry and her friends in 2015!
Watch the presentation below!
Rest assured, Strawberry Shortcake fans, there is no shortage of fun things happening with this line.  The  theme for 2015 is celebration!  All year long, The Bridge Direct will be celebrating the doll line through special events and promotions.
There are a number of new products in the wings for 2015 that are set to debut this fall.  Here's a sneak peek! The first two images are of the Strawberry House Playset (doll included).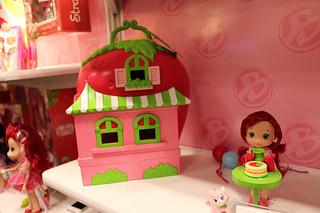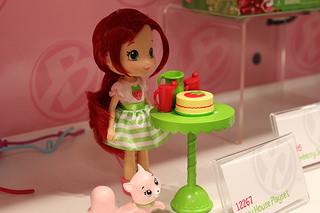 The Surprise Party dolls are very cute!  Shown at Toy Fair were Strawberry, Blueberry and Cherry Jam.  (I love Cherry Jam! Her hair color is fantastic!)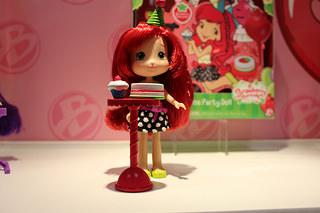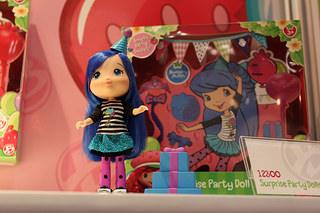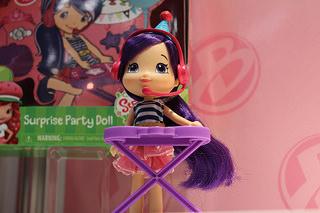 Strawberry is not included with the Scooter Set below.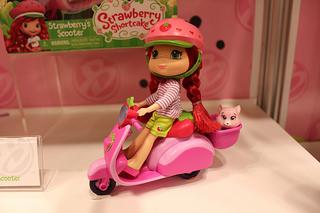 These two large scale dolls are going to a slumber party!  Slumber Party Strawberry and Slumber Party Cherry Jam are so cute!  Again, Cherry Jam is by far my favorite character displayed in the showroom! (These two will replace Strawberry and Lemon from last year– so grab them while you can!)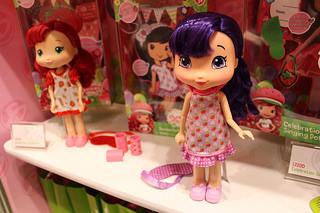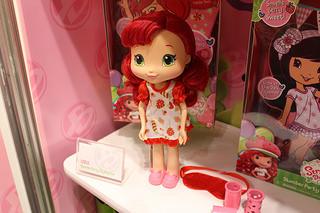 This large scale singing doll will sing the show's theme song.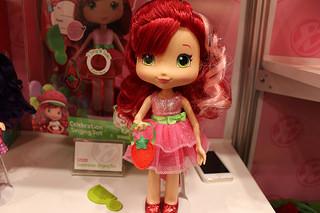 Tying in with the Strawberry Shortcake movie Berry Tales, this two set features Strawberry and Huck (prototype).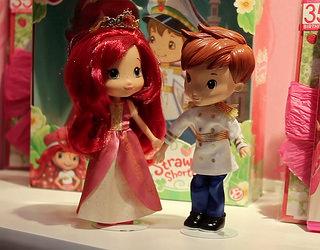 The item that tugs at my heartstrings most is the reproduction Strawberry Shortcake.  It looks just like the original Strawberry!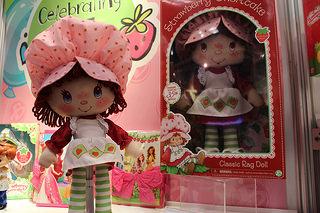 In honor of Strawberry Shortcake's 35th, American Greetings created two special greeting cards that feature a more stylized, older version of Strawberry and her friends.  These special cards will be sold at Papyrus.  They made their debut at Fashion Week 2015.
Who's your favorite Strawberry Shortcake character?  What do you think of The Bridge Directs 2015 line? Share your thoughts below!
February 21, 2015. Tags: toy fair. Toy Fair 2015, Uncategorized.