International readers might have been introduced to My Friend Cayla already. However, she's new to the States in 2015!  Cayla is an 18″ talking doll that can sit or stand.  She can be dressed in most 18″ fashions and comes in a variety of hair colors and skin tones.  The most unique thing about Cayla, though, is that she can connect through bluetooth to a secure search engine which allows her to interact with a child on a different level than other talking dolls!  Her speech to text technology allows her to understand what you are saying and react, so you can really have a conversation.
Here's a few photos of Cayla.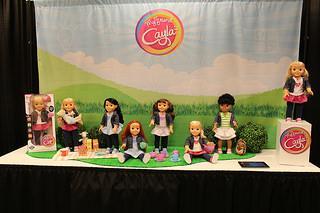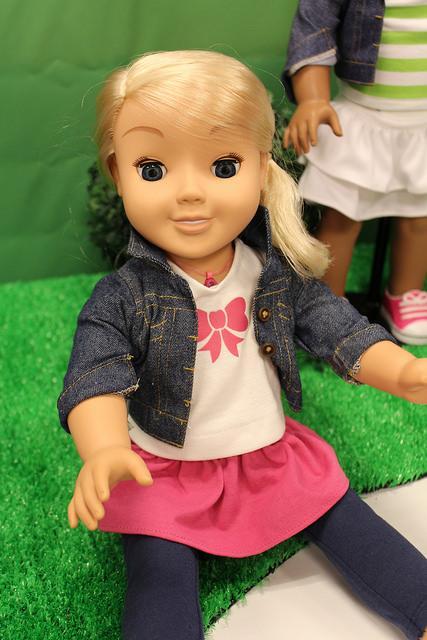 The doll below is my favorite version of Cayla.  I like the hair and eyes.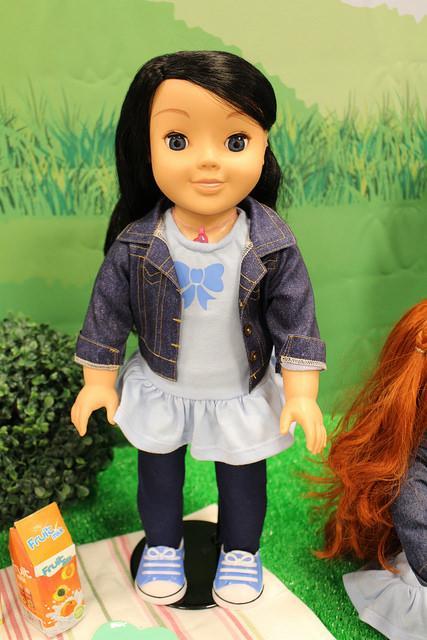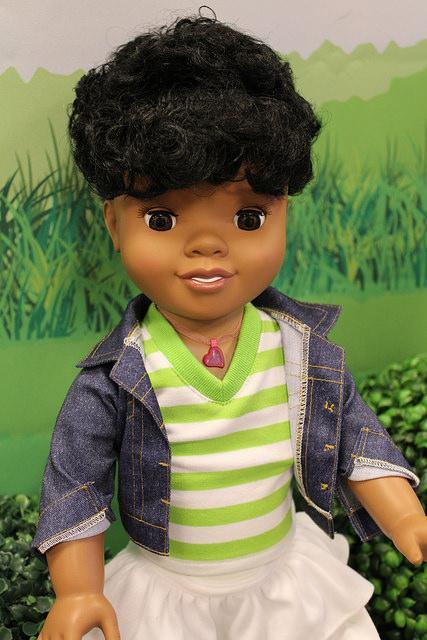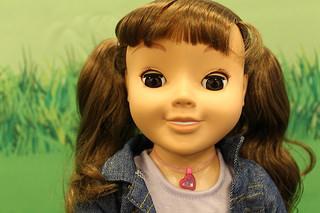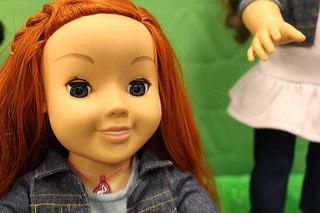 Setting her up to your device via bluetooth is apparently really simple.  The app allows her to play games with you, like Tic Tac Toe.  Because she was out on the international market first, the app was released in multiple languages.  If you live in a household that speaks more than one language and there's an app for your preferred language, you can choose the one you speak most.  And because Cayla's technology is based on an app and not just internal memory, new content can be pushed in at any time to keep your play experience fresh!
Alongside Cayla comes My Friend Freddy Bear.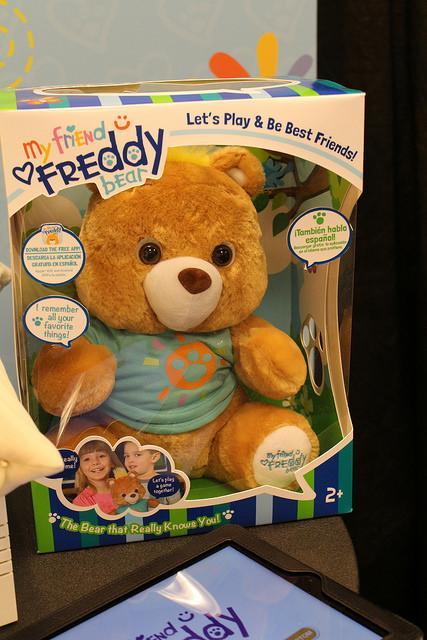 Freddy is also designed to interact with you on a different level than most.  He uses bluetooth technology, as well, but in a different sort of way. Within the app, you will answer a few questions.  Does the child have a sibling?  What's their name?  What's their favorite food? Things like that. Once you input that information, Freddy knows it and can bring it up as a topic of conversation.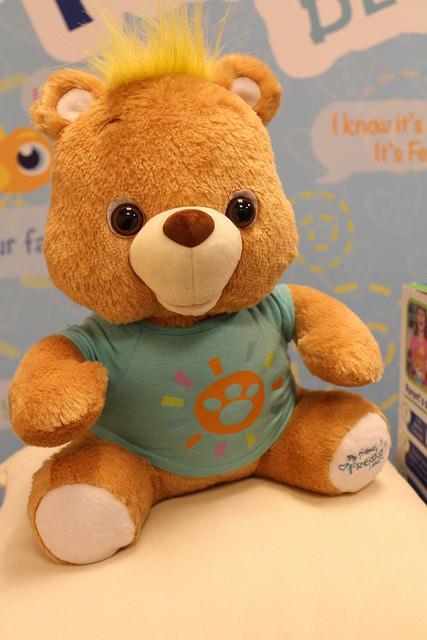 For more photos of these two talking friends, check out my Flickr Album! For more information on My Friend Cayla, visit their website or check them out on YouTube.
Have you seen this doll in your country before?  What do you think of Cayla and Freddy?  Share your thoughts in the comment area!
February 20, 2015. Tags: toy fair. Toy Fair 2015, Uncategorized.