Dolls at Toy Fair this year were all around the 1200's on the 3rd floor of the Javits Center.  My Ballerina Dolls, however, was no where near that, so I'm lucky I stumbled upon their booth!  My Ballerina Dolls are brand new. In fact, they're not even out yet.  They'll make their debut later this year (approximately June). They're 23″ tall and jointed.  The doll was designed to pose like a real ballerina and will be made of resin. This line is based on The Nutcracker. Besides that, I can't say I know a lot about this line.  We'll have to wait and see!
Here's a quick video introduction to the line from one of the creators.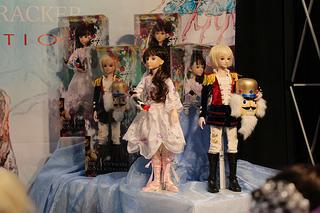 What struck me about these instantly was how similar the face seemed to an asian ball jointed doll. There was so much character to both face sculpts.  Currently, there are three dolls planned: two versions of Clara and one of the Prince/Nutcracker.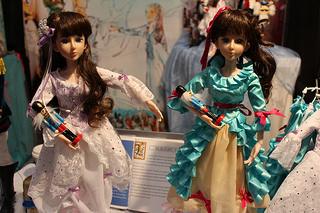 Of the two Clara's, I prefer the 'Party' version of her.  Her dress looks bright and vibrant.  Clara has wigged brown hair and inset blue eyes. What I like most about her, however, is her face mold.  I love the pointy noise and round cheeks.  There's an anime look to her features which I like, as well.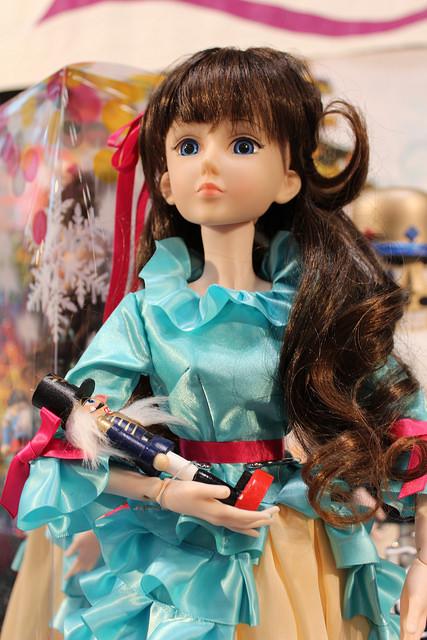 Another thing I like about Clara are her ballet slippers. They're tied in an untraditional sort of way.  I love it!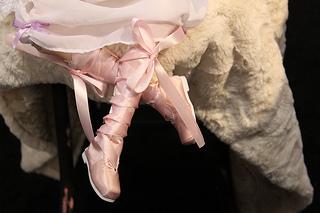 Now, onto the Prince.  I like the Prince/Nutcracker a lot.  He's pretty handsome as far as male dolls go!  Like Clara, I can see a lot of anime influence in his face, starting with his large almond shaped eyes.  (I asked if this doll had a headcap mech to allow for the eyes to change and they said no.)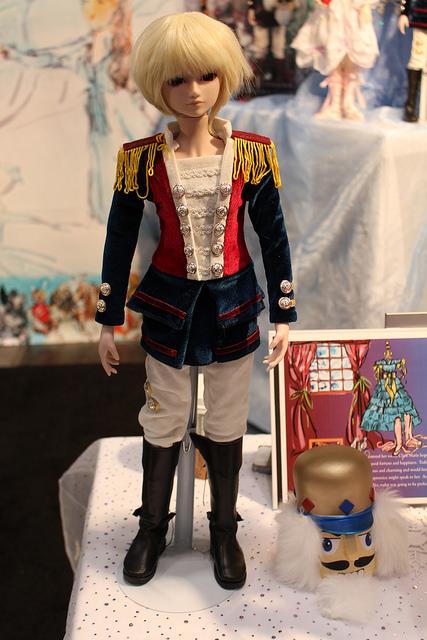 Here's a closer look at his face.  I personally think he'd make a great Howl from Howl's Moving Castle.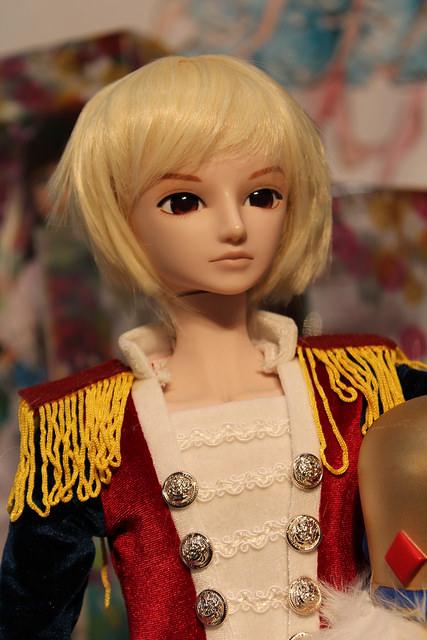 Since the Prince is also the Nutcracker, he comes with a nutcracker headpiece that actually fits over his head.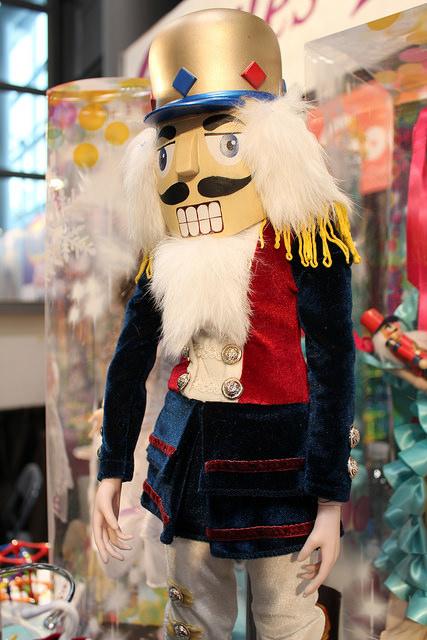 So there's a quick sneak peek at The Ballerina Dolls.  I'm excited to see what happens with this line and I think many of you will be, too!  If you'd like to research these on your own, check out their website.  Right now, there is very little on it, but I'm sure as production gets closer, it will be updated.  You'll also find some more photos in my Flickr album.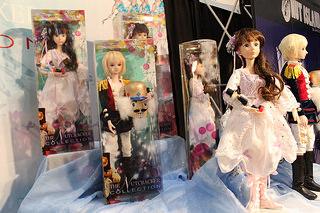 What do you think of this new doll line? Share your thoughts below!
February 19, 2015. Tags: toy fair. Toy Fair 2015.