Käthe Kruse has a reputation for making high quality dolls and the items they showed this year at Toy Fair were no exception.  They brought more of their 'Kruse' Collection than anything else.  The Kruse collection is a line of baby items in a simple color scheme of white and silver.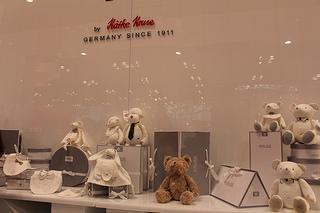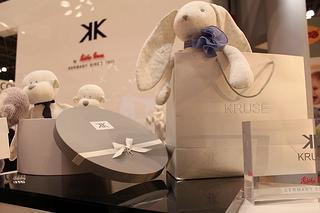 The packaging was lovely and the line was very stylish.  Definitely something I would consider giving as a baby shower gift.  The plush bears and bunnies were so soft.  And if you look carefully at some, you'll notice they're made of branded fabric (with two K's forming the design).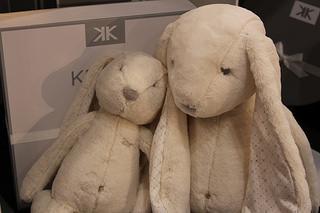 The Waldorf dolls were on display this year, too.  I don't know about you, but I love the Waldorf dolls.  There's something about their chubby cheeks and yarn hair that is just so perfect.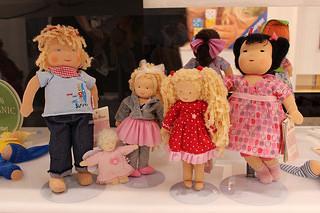 I also love their happy, playful expressions and fashions.  Two of my favorite pieces in the Waldorf collection, though, are the tiny Gugguli dolls and Rainbow Babies.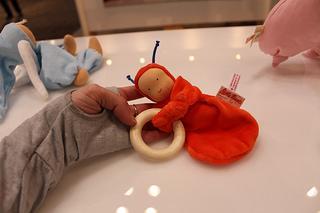 The In the Garden and On Tour lines were very bright and colorful!  Filled with lots of primary colors and patterns, they are show stoppers, as well. I learned at the booth that the company likes to create toys that have more than one play point.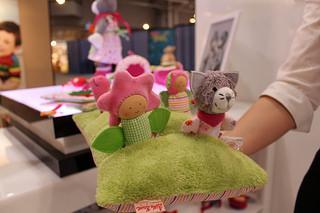 For example, the garden in the 'In the Garden' line isn't just a pillow, but you can also 'plant' soft toys in it for imaginative play.  I love when lines do that! They allow the toys to age with the children, in a sense.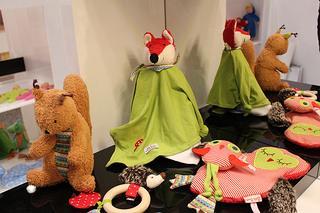 My rep pointed out one other key feature in their 2015 line– the fox.  You know how the owl was all the rage back in 2014?  Käthe Kruse believes the next 'it' animal will be the fox.  They have created a whole line around the fox, in fact, called Miracle Forest!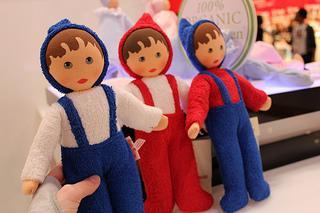 There's just something so classic about all the Käthe Kruse lines.  Every piece they put out is a quality piece, which is rare these days. I highly recommend checking out their website to see all they have to offer!  For more images, check out my Flickr album.   Also, if you'd like to see these images put to music, check out the video below!
Did any of these pieces catch your eye? Share your thoughts below!
February 19, 2015. Tags: toy fair. Toy Fair 2015, Uncategorized.