Jakks Pacific showed off a variety of items in their showroom at Toy Fair. They're covering a lot of bases, let me tell you!  If you'd like to watch the entire presentation, check out the short video below.
Now that you've seen all they had to offer up at Toy Fair, here's some of my favorite pieces!  I love miWorld.  You love miWorld.  We all love miWorld!  This year, Jakks is releasing two new sets– Build A Bear and AMC!  Though Build A Bear wasn't on display, AMC was and it looked spectacular!  Definitely on my must have list.  You can actually place your phone in this playset and have it transform into your movie theater screen (where the white shelf is on the right side).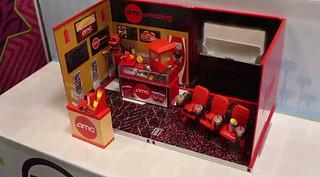 A new My First Princess Toddler Jasmine is being released in honor of Aladdin being taken out of the Disney vault this year!  All the princesses are being released with special 'Royal Reflection Eyes' now, which give their eyes a little more dimension.  A special Ariel is being released, as well, that lights up and sings when she's in water.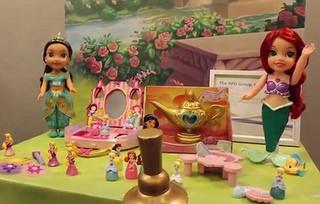 These adorable princesses are actually filled with make-up! They're called Pretty Bitty's and are filled with a variety of things (lip gloss, body glitter, etc).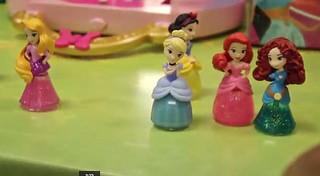 Jakks Pacific is also releasing some fun live action Cinderella pieces.  This is a Princess and Me doll that ties in with the new Cinderella movie. It's the cutest doll I've seen for this movie so far!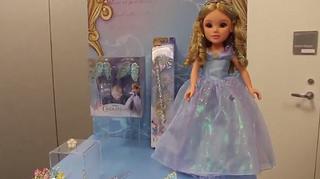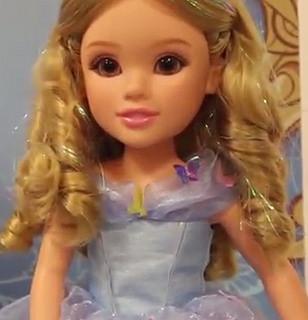 After one successful Sketchers/Jakks Pacific collaboration, we get another! These 4.5″ fashion dolls, Twinkle Toes by Sketchers, look cute and colorful! There are four girls so far.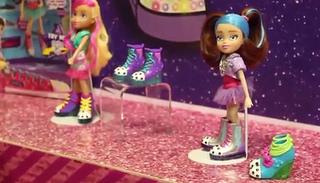 These Animal Babies are adorable! I don't care very much for the Feature Monkey, though.  He hops.   I don't need my Animal Babies to hop, just to hug.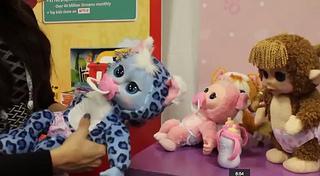 And of course, there's the Disney Fairies! These all tie in with the new movie, Tinkerbell and the Legend of the Neverbeast. I think I prefer the dolls that came out under the Pirate Fairy theme, but these are nice, too!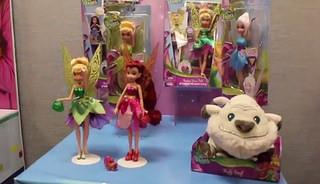 For more photos, check out my Flickr Album.  And don't forget to keep an eye on Jakks Pacific's webpage to learn about all their products.  What are you looking forward to most from Jakks Pacific?  Share your thoughts below!
February 24, 2015. Tags: toy fair. Toy Fair 2015.