It was almost a year ago, 20 October 2014, that Christophe de Margerie the CEO of French Petroleum corporation Total SA was killed as his corporate Falcon-50 jet attempted to take off from Moscow's Vunkovo Airport.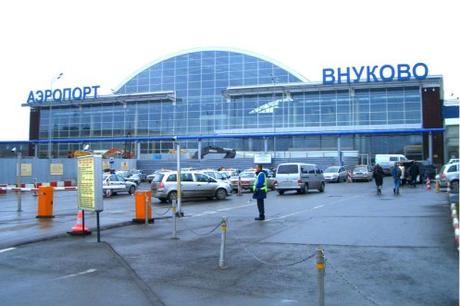 Vnukovo (VKO) is the third largest airport in Moscow and houses the government fleet, including Russia One. Although not as large as Moscow's busier airports, it is well equipped and staffed. de Margerie, a supporter of the government of President Vladimir Putin, had been in Moscow for meetings with Prime Minister Dmitry Medvedev.
Immediately following the fiery explosion on the runway, French authorities opened a manslaughter investigation and Russian authorities jailed several airport employees, including a snowplow driver who was accused of being drunk at the time of the accident. In addition to de Margerie, his three flight crew members also perished.
In typical Soviet and post-Soviet fashion, a handful of suspects were rounded up and jailed. After almost a year with no clear indication on who was at fault,on 28 August Russian Investigative Committee spokesman Vladimir Markin announced that airport air traffic controllers were responsible for allowing the snowplow to enter the runway, and for failing to warn the flight crew.
Investigators charged snowplow operator Vladimir Martynenko with being drunk at the time of the crash, however his lawyers cited that he never drank alcohol due to a medical condition. Investigators had not obtained blood alcohol samples at the time that he was accused of being drunk. Air traffic control intern Svetlana Krivsun, 23, had been formally charged with manslaughter since she had given the pilot clearance for take-off.
Earlier this week it was learned that the snowplow driver had been quietly released from detention, and on 22 September the attorney for Senior Engineer Vladimir Ledenev, control instructor Alexander Kruglov, control intern Svetlana Krivsun, and flight director Roman Dunayev said that his clients had been released.
Authorities are required to release suspects if there is not enough evidence for criminal indictment, however prosecutors can bring charges in the future and have hinted that they will in the future.