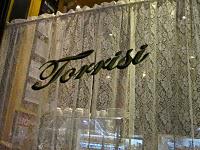 Deli by day, gourmet dining by night. Torrisi is my kind of place. There is nothing quite like an authentic Italian deli. You know the kind I am talking about - the kind of place where the meat is piled high, but not too high. The mozzarella is so fresh that you actually wish, against your better judgment, they had piled more on, knowing the end result would be nothing but obscene (and delicious). For this very reason, after lunch at an Italian deli, dinner is usually a far away thought.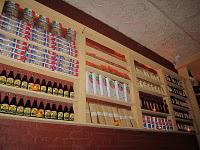 Although it's quite rare to actually make it to one of these little gems midday during the work week. They are few and far b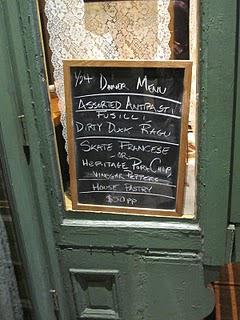 etween and even if there was one in close proximity to my office, I am not sure my bosses would appreciate my inevitable state of food coma post lunch. Thanks to Torrisi, we all get the best of all worlds - an Italian deli where dinner is not only a possibility, but it is truly an indulgent experience. At this tiny spot in Nolita, all of the freshest items that you would find at the best kind of Italian deli are transformed into gourmet dishes in the evenings. Before you know it, you are eating an eight course dinner in this cozy, converted shop to a no-frills dining room for a set price of $50.
The only catch - the menu is entirely set daily, allowing for no substitutions. For someone like me who gets excited when something appears on a menu that I've never even heard of, this is no catch at all. It's truly a treat. For those of you that may be a bit pickier, they do post the menu each evening online for the next day so you can assess if you are up for the adventure. After all, unless you arrive just before 6, you are most likely going to be waiting in line for it. But I can assure you that it's worth it.
Our dining experience began with an assortment of antipasti. Each dish was served on a very unique plate, many of which could have easily come from my grandmother's china cupb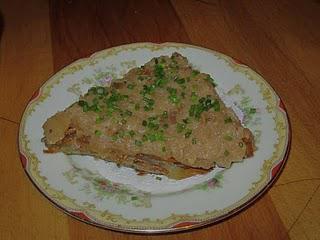 oard. There were moments when I felt like I was eating at home, and I was often smiling as I was reminded that this really was your everyday deli. We begin with homemade mozzarella that had been soaking in olive oil and served with garlic an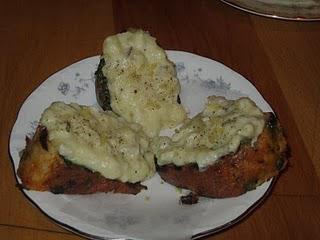 d parsleyed toasts. It was as simple and delicious as it sounds. The next dish, an apple and potato pancake was much more unexpected, but had a great balance of sweet and savory. We moved right into a hearty olive bread layered with homemade pesto and fresh cod spread. Each dish was so different from the previous, making each one stand apart with such unique and bold flavors. The final antipasti was barbecued sweetbreads served over rice and crispy greens - the first of several delicious meat dishes, of course, the highlight of any Italian deli in my books.
The primi of the evening was a homemade fusilli topped with a dirty duck ragu. The pasta was perfectly al dente and the entire dish just melted in my mouth. There was one choic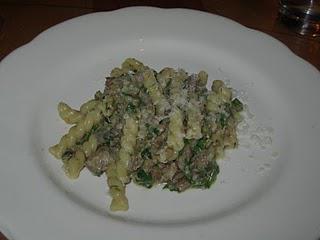 e that evening - and it was between a main course of skate or grilled heritage pork chop. I am sure you can guess which I opted for. The pork was just perfectly prepared and served with vinegar peppers. The grilled meat, again, took me to the comforts and simplicities of home - a home I need to v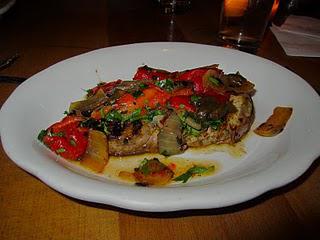 isit more often. After a constant flow of so many powerful dishes, we were served a nice portion of lemon italian ice. And since we started the evening with a sampling of antipasti, it was only fair to end with an assortment of Italian house pastries. Thank goodness these were mini! While they were all delicious in their own way, I was glad to only have to give in to these smaller temptations.
Torrisi is truly a gem in New York City. This is a spot that has figured out how to take an Italian deli to the next culinary level while still remaining true to themselves. I had no idea an authentic Italian deli could get much better. And that is certainly something worth lining up for.


Torrisi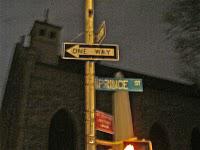 250 Mulberry Street
New York, NY 10012
(212) 965-0955
website


FOOD RATING (Out of 5):