As much as I love restaurant ratings and awards, I should admit that they make me more nervous than anything else. They actually legitimize the fear that some of my favorite spots will soon become too discovered or that those places I have been itching to try will quickly become untouchable. ABC Kitchen had been on my list for quite some time. And for no other reason than too much travel and other plans, I had yet to stop by. In fact, I had actually scored a reservation several times earlier in the year, but because of other conflicts, had to cancel. So in the spring when this year's James Beard Awards came out naming ABC Kitchen as New York City's best new restaurant of the year, I knew I was in trouble. Sure enough upon my immediate call for a reservation, I was relegated to the 5 pm or 10 pm slots which I couldn't quite bring myself to accept.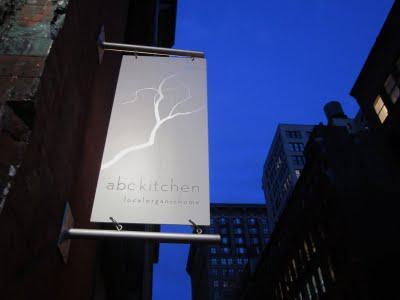 However, unlike most award winning restaurants, ABC Kitchen has an option for the everyday diner - setting aside four or five tables every night in the front of the restaurant for first come first serve. And on my last Friday as a New Yorker, it was truly an honor to be one of the first to arrive and be served. In all honesty, we were still seated with the early birds by 6 pm, but somehow it felt much better than succumbing to the offensive 5 pm table. I was immediately nervous that our great fortune would run out if they attempted to rush us through the meal only to free up the seats for other lucky diners. Much to my delight, this could not have been any further from our experience. On my last Friday in New York, I enjoyed one of the most delicious meals I can remember AND it lasted nearly three hours. We were never rushed and we were never waiting as we kept the waitstaff plenty busy in ordering from all parts of the menu.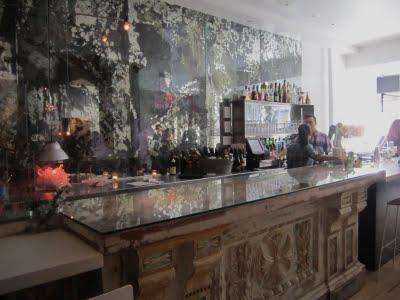 Not only does ABC Kitchen excel in its cuisine, but it is right on in catering to one of the most popular culinary trends of the moment. Nearly everything on the menu is both local and organic and the decor falls right in line with the food. The dinnerware and unique decorations are mostly handmade and more often than not, in support of local artisans. While the food shines above all, the setting is an experience of its own. As with any restaurant at this high caliber and with so many options, I urge you to go with as many people as possible so that you can sample as much of the menu as possible.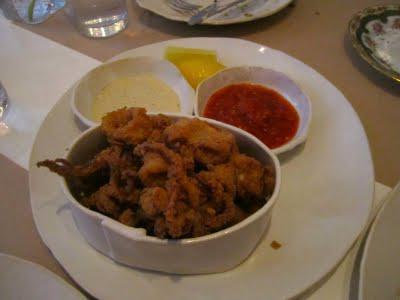 The toasts are a great way to start of the evening and to sample some of the freshest seasonal ingredients. We loved every bit of the crab toast with lemon aioli. An excellent dish to share is the pretzel dusted calamari served with both a marinara and a mustard aioli. The squid are nice and light, not overly fried and we couldn't decide which sauce we liked better as both were excellent. Another must order is the roast carrot and avocado salad with crunchy seeds, sour cream, and citrus. All I can say is fresh, fresh, fresh! And no matter the season, I hope this is always on the menu.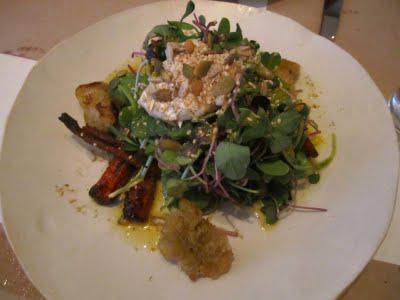 We were so wowed by our starters that I was sure the entrees wouldn't quite be able to keep up which I really would have been ok with. However, each and every main course that arrived at our table took the meal to the next level. Each dish was so excellent that none of us could decide which was the be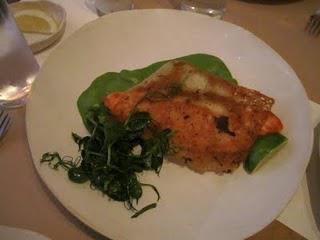 st. And if I were to return soon, I would order them all over again. The fried chicken was some of the best I have ever had and that is coming from a southerner. It was served with baby bok choy, ginger and spicy gravy. The Asian flavors along with perfectly crisp skin and amazingly moist me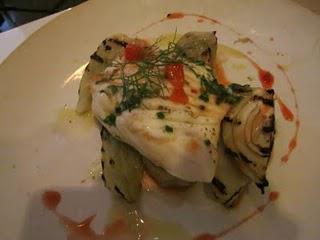 at turned an everyday dish into a unique delicacy. The next dish that is a must is the wild king salmon with creamed fava beans and crispy sourdough. I am often hesitant to order a salmon dish as I have rarely been blown away by them. But this dish gave the fish a new name in my books as it was perfectly cooked and paired with two very complimentary items. And just when I thought fish couldn't get any better, the steamed halibut with grilled fennel. blood oranges, and chiles arrived on the table. This was an extremely light dish but prepared with outstanding ingredients to create a unique flavor combination.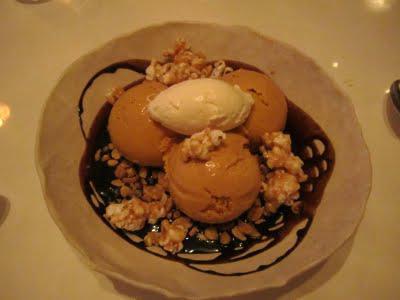 With a meal this spot on, dessert was an absolute must although we could sadly only stomach one after such a feast. We fell straight for the sundae - salted caramel ice cream topped with candied peanuts and popcorn, whipped cream, and homemade chocolate sauce. Don't let the popcorn scare you off as with every other ingredient offered on the menu, it is there for a reason - and an excellent one at that. With a meal starting off, continuing, and ending with such high standards, I can guarantee that ABC Kitchen's wait list isn't going to free up any time soon. But if you happen to be a lucky New Yorker with this new spot in your backyard, I encourage you to settle for the early bird special whether it's through an actual reservation or as a walk-in. So there you have it - New York at it's finest. I told you I'm still thinking about New Yorkers!


ABC Kitche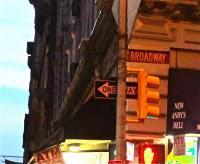 n


35 East 18th Street
New York, NY 10003
(212) 475-5829
website


FOOD RATING (Out of 5):