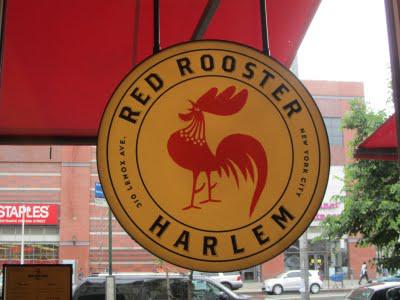 I always love it when restauranters are willing to take risks in the kitchen. But I especially love it when they are willing to be adventuresome when it comes to location. If it weren't for proprietors branching out, we may never leave home. In actuality, it is thanks to many clever restaurant owners that so many of us have ended up in our respective communities. All it takes is one popular restaurant and a new hot neighborhood is born. With nearly all of Manhattan bursting with eateries, finding undiscovered territories isn't as easy as it used to be. However, for Marcus Samuelsson, it simply meant walking out his front door and making others aware of it. After living in Harlem for several years, this celebrity chef was ready to bring his excellent cooking to a part of town very familiar to him, but less so to others. While this neighborhood is certainly well traveled, it is rarely visited for gourmet food.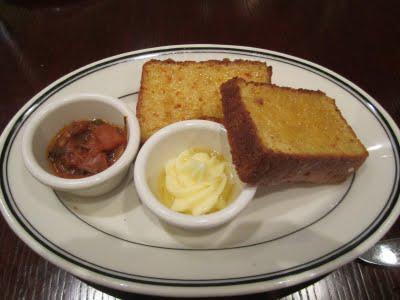 Red Rooster Harlem may be one of the only of its kind in the area, but that has certainly not stopped the crowds. Dinner reservations are nearly impossible to secure and lunch is no easy feat either. This kind of success is begging for additional competition in the neighborhood. And I guarantee that within the next few years, the upward rent trend will have found its way to Harlem as well. While so much of its success can be attributed to delectable gourmet Southern cuisine, there is no doubt that Chef Samuelsson's passion for food and people has also been a driving force. When I visited on a cold Monday for lunch, he was visible bustling between the front of the restaurant and the kitchen. That spells out devotion.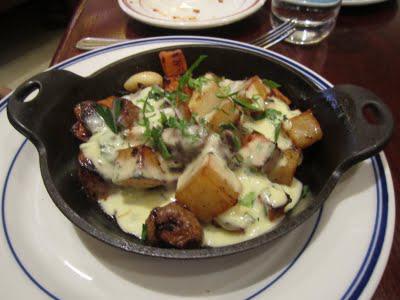 While you are trying to narrow down the mouthwatering list of options, I urge you to order the corn bread with honey butter and tomato jam for the table. It's a shame they don't hand this out to every one as it pairs perfectly with nearly anything on the menu (not to mention, it completely melts in your mouth whether you eat it alone, with the butter, or with the jam). While the menu is scattered with Southern classics, nearly all of them are prepared with a twist - setting them apart. I highly recommend the shrimp and dirty rice served with raisin, curry leaves, almonds, and aged basmati. This is a much more delicate, yet flavorful take on the traditional shrimp and grits dish. For a heartier and heavier dish, I recommend the lamb and sweet potato hash served with egg custard, rosemary, and beets in a cast iron skillet. The sweetness of the potato pairs wonderfully with the lamb. But the dish that has every one talking (and rightfully so) is the fried yard bird - dark meat topped with white mace gravy, hot sauce, and shake. The spice is an excellent accent to the perfectly crisp skin. This is a must for any one making the trek uptown.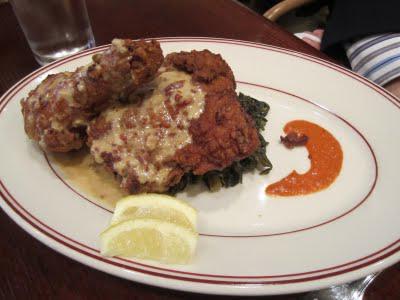 The only draw back of our guaranteed seating on a Monday at lunch was that they were out of the apple pie. I'm not sure if they make less on Mondays or if it is just that good that it runs out even on Mondays. Either way, I'm still very intrigued. I settled for the sweet potato donuts with cinnamon sugar as well as the coffee and donuts with vanilla whip and coffee creme. Both were extremely tasty, unique representatives of gourmet Southern cuisine. And if you are worried it might be awhile before you head that far north again, be sure to stop by the front window on your way out for to-go drinks and baked goods. Even if you don't have the room for it after your meal, by the time you make your way home, you most likely will. No question, it's an adventure heading to Red Hooster Harlem. It's now just a matter of making sure you can actually get in!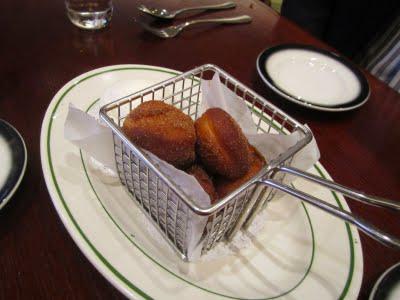 Red Rooster H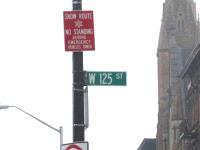 arlem


310 Lenox Avenue
New York, NY 10027
(212) 792-9001
website


FOOD R

A

TING (Out of 5):