Tennessean Mackenzie Scott's (Torres) captivating debut album is a stark and sombre ode to an inhospitable winter. Torres is a truly inspired debut, stark and heartbroken. It has the same kind of moody aura as Bruce Springsteen's Nebraska album; an album for an isolated weekend in a lonesome cabin.
After its pounding, orchestral first track, "Mother Earth, Father God" ceases to be, Torres settles into forlorn balladry of unaccompanied electric guitar and vocals. Second song "Honey" is a suppressed piece of electric folk agony. "Honey" is reminiscent of the Smashing Pumpkins' less anthemic work, and in fact the whole album is plentiful in its homage to 90s guitar groups like the Pumpkins and Built to Spill.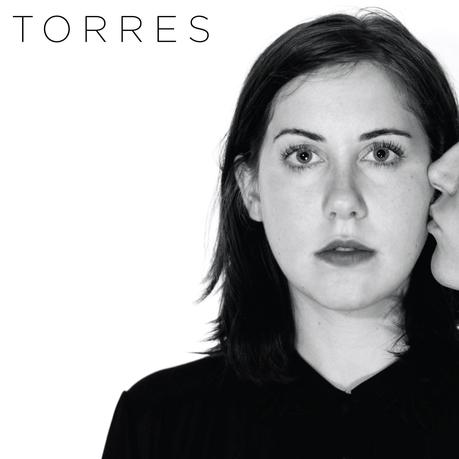 Torres turns back towards full-on rock territory with "When Winter's Over" and the reinvigoration here feels earned, almost like the turning of winter to spring. Most of the album, however, subsists in the slow as syrup dark as winter midnight of songs like "Honey."
Torres  behaves as though it is caught up with the slow but devastating shifts of the seasons, and the album feels like it could soundtrack a solemn hike from open desert to snow-capped mountain. it is ethereal in parts, and evasive, but there is something fundamentally grounded in roots-rock as well. Most songs on Torres don't rely too heavily on anything other than Scott's electric guitar and her substantial voice, and they don't feel like they need to. These songs sound like they were meant for an intimate performance; perhaps in a warm, windowed living room against the chilly backdrop of a stark midwinter night.
Scott's guitar has a deep chugging momentum to it; a clogged and phlegm-filled sound, which huddles just below the surface of every song. On "Chains," the album's starkest and most cynical track, ringing melodies tumble their way into guitar parts that sound like leaves crunching underfoot and water gurgling through an old drainpipe. It would be interesting to hear these more unconventional guitar parts explored in full, but the restraint shown on Torres, especially when it comes to the use of string instruments, is a commendable one.
Torres is low-fi but with high ambition: strings and synths and roomy vocals are stuffed together and bound in a gauzy, low key production. The contrast works, though there are moments on Torres where I wished Scott's voice could receive the kind of full-bodied treatment it deserves. This is not an album for iPod headphones and subway rides; it asks you to sit down and listen and to give it a moment of your solitary time. There may not be many new territories explored on Torres, but it nevertheless presents the listener with images of absolute, stark beauty.

4/5 bars