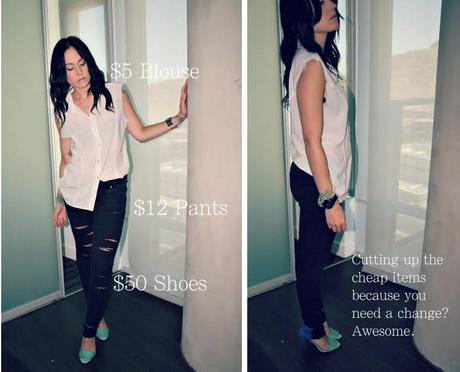 I'm feeling rather uneasy today. My mind keeps running laps and the next thing I know all my ice in my soy latte has melted and a few hours have completely escaped me. That is when I start thinking up all the fun and creative (and hopefully helpful!) blog posts I can create. I apologize that my photos are ALWAYS taken in my apartment. One of my goals for this year is to 1- get some better photography equipment and 2- grow a pair and start taking my photos outside in natural light!
I'm completely enamored with these shoes from ZARA. I ordered them a 1/2 size too big and had every intention of sending them back and getting the right size but the size I need in blue were gone and there is NO way I'm not owning these. I love the black and orange pair too. Check them out-----> HERE.
As for my ridiculous amounts of unnecessary anxiety, I'm hoping visiting my favorite nail bar Teres: Nail Bar today and having dinner with my boyfriend will help. I wake up everyday thinking about how lucky I am to have Ryan. Despite being the most wonderful boyfriend ever, he's easily the most splendid and inspiring human I've ever met.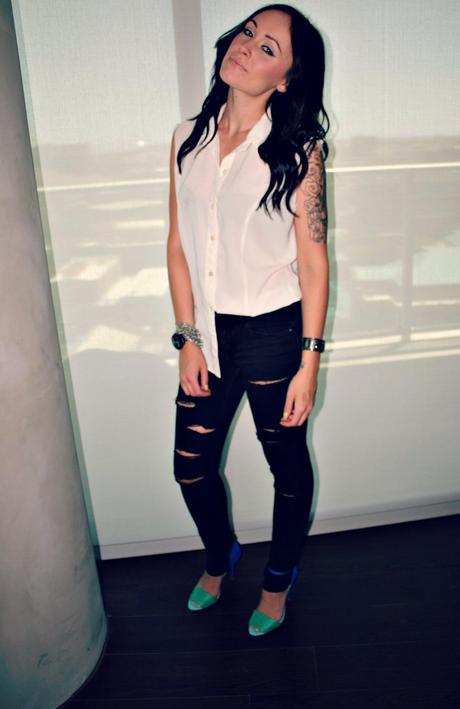 Wardrobe malfunctions :)