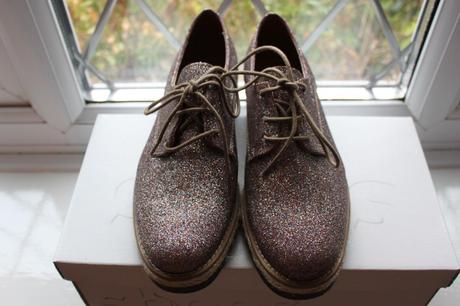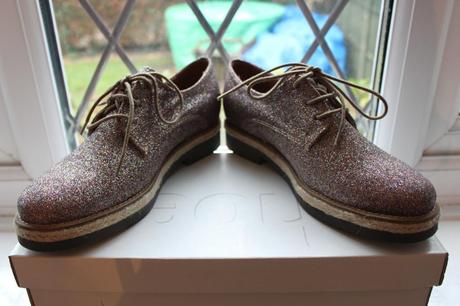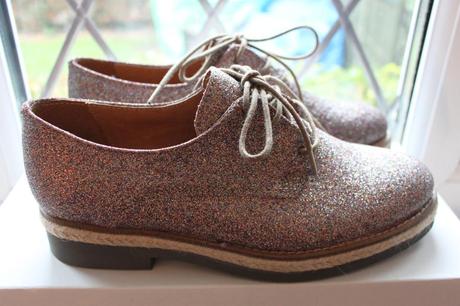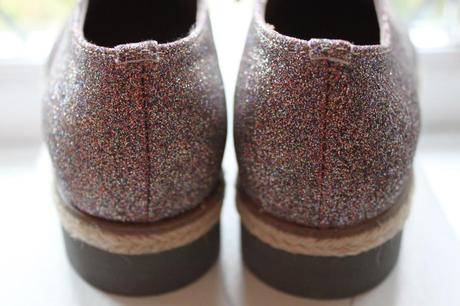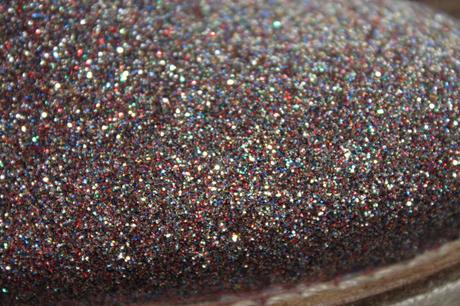 Topshop Konfetti glitter lace up shoes
These were one of my Christmas presents that I got from Daniel, and I absolutely love them! Though I haven't actually worn them yet, as I wanted to photograph them first, then whenever I've gone to wear them its been really wet and I don't want to ruin them so haven't worn them, but I think they will like amazing in the summer with denim shorts or rolled up jeans, even maxi skirts would look pretty cool. They are a really fine multi coloured glitter, but they come up prominently pink. You can feel the glitter which is quiet rough but haven't noticed any come off. I love the fact that they are almost disco-y then have a raffia sole, I think it gives it a real edge, then the bottom of the sole is kind of like a hard foam. They retail at £60 which I think is pretty standard for a pair of Topshop shoes, and when I feel comfortable in the knowledge that the English weather and its many dirty puddles won't ruin their beauty, I'm pretty sure they won't leave my feet!
What do you think of my new shoes? How would you style them up? I'd loved to hear!
"believe in yourself"