With the holiday season rapidly approaching and BaselWorld2011 firmly behind us, it's safe to say that the trends for next year have been set watch-wise. National Jeweler just published a post about the trends we'll see in watches, just in time for holiday shopping.
Digital watches are the new chronograph
Along with GMT and alarm watches, thinner, retro digital watches are making a big comeback, according to National Jeweler's story.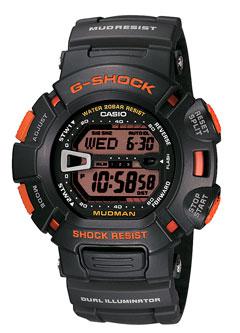 Casio's Classic G-Shock, Esquire Approved.
Smaller case Sizes will dominate
According to NJ: "When it comes to watch design, the smaller case sizes noted at BaselWorld earlier this year continues to be a trend. Watch straps are following suit, flattening out by a couple of millimeters."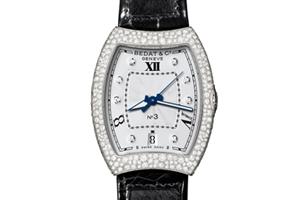 A smaller Bedat Case Size, via National Jeweler
Stainless is still in, but with a more colorful take
Greens, purples, and oranges are making a sudden colorful splash in next year's trendiest watches, along with "more subdued" shades like charcoal, brown, and the ever-popular black.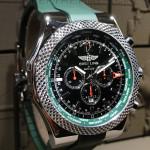 Breitling Bentley GMT in Green via Keep the Time
A shift toward androgyny
"Styles are more restrained, the exteriors are more refined and the lines are softer. In many cases, classic vintage is being reinterpreted according to a more contemporary design codes that appeal to men and women alike," says SwissTime.
To read all of the trends from BaselWorld 2011, click here. Readers, what is your favorite up and coming trend? Are you eager to get a new timepiece, or do you have a treasured watch you wear faithfully?
Liz for Raymond Lee Jewelers, your source for luxury timepieces, preowned watches, and watch trends.