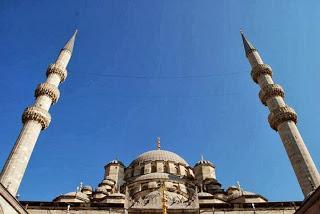 Even for the most confident of drivers, driving in a foreign country can be an intimidating experience. The road signs are in a different language, local road users can be chaotic and road conditions can be questionable.  All of those worries are insignificant when you consider the freedom that driving abroad provides! No truer word can be said when it comes to exploring
Turkey
.
There are many excursions, tours and public transport you can take, but this is always met with costly expenses and inflexible time tables. Turkey is definitely best explored with your own set of wheels! After all, this amazing country harbors so much to see and do that the rules and restrictions of tours will only limit you. So, pick up
Turkey car hire
at an airport or city location and see the best that Turkey has to offer.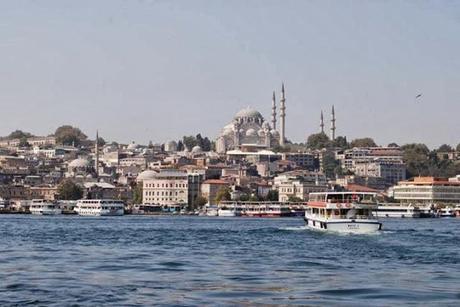 Obviously you will be in a different country and the drivers will more than likely drive in a different style to what you are used to at home. With that in mind, here are my top tips for driving in Turkey so you can have an amazing adventure without any worries!
When it comes to picking up your vehicle ensure you do a number of checks. Start by reading the terms and conditions or rental agreement thoroughly. Next, check the condition of the vehicle, including all of the tyres and the spare before you leave. Finally, double check what the fuel policy is.
Despite what you may have heard, Turkish drivers are generally quite good, if impatient, a little erratic and risky at times. Just ensure you are aware of what's going on around you and you will be a-okay.  
Drivers are often guilty of wandering across lanes, usually without indication and you should expect to meet quite a number of slow vehicles such as tractors and other farm vehicles on the road. On the contrary, there are also a lot of drivers who speed! If you get in their way, expect to be tailgated and flashed at. It's usually easier to move out of their way when safe to do so and let them pass you; it's much less stressful! 
That said, do drive defensively whilst still exercising care and caution! Everyone else does and you will find you get on much better. 
Police traffic stops are a common sight if you intend on making a longer journey. Look out for highway check points which will be set up with cones and signs. If the police officers want to inspect your vehicle or documents they will indicate that they want you to pull over. 
Whilst we are on the subject of highways, you are just as likely to get overtaken on the left hand side as you are the right and do keep an eye out for unexpected traffic – pedestrians and animals aren't unheard of to be seen crossing the road! 
Drivers love their car horns in Turkey and it is a sound you will hear a lot; if you don't pull away quickly enough at traffic lights and all variety of other situations. Don't take it too personally however, most of the time you likely haven't done anything very serious. It's worth noting however that in towns you're not supposed to use your horn between 10pm and sunrise…
Roundabouts are very different to those in the UK and USA. Usually the traffic is controlled by signals; if you're going straight on you can proceed on green but if you are turning left or right you will encounter more signals to actually turn! 
Use the opportunity to explore eastern Turkey; so many people stick to the west coast and while there a wealth of sights to see, more await you in the east and there are far, far fewer cars and tourists around!
Expect the unexpected, whether it is someone driving in the emergency lane, going to wrong way down a one way street with their hazard lights on or reversing back to join a missed exit. Examples like this are very rare but can happen.  
Last but not least, remember to have fun and enjoy a fantastic driving holiday in Turkey!
Have you ever visited, driven in or lived in Turkey? Would you say these tips are fair? Let me know and leave your own tips in the comments!
Author Bio:  Kerri Ware is a keen traveler and works for Economy Car Hire, a holiday car hire broker based in the UK. They provide car hire across Turkey and beyond, with a free additional driver and built in excess insurance always included in the price!