10. Jack Daniels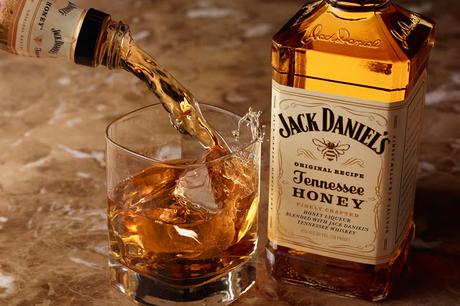 Jack Daniel's is a brand of 

Tennessee whiskey

 and the top selling 

American

 whiskey in the world. It is produced in 

Lynchburg, Tennessee

, by the Jack Daniel Distillery, which has been owned by the 

Brown-Forman Corporation

 since 1956. Despite being the location of a major operational distillery, Jack Daniel's home county of 

Moore

 is a 

dry county

, so the product is not available for consumption at stores or restaurants within the county.
The product meets the regulatory criteria for classification as a 
straight
bourbon
, though the company disavows this classification and markets it simply as Tennessee whiskey rather than as Tennessee bourbon.
As defined in the 
North American Free Trade Agreement
, Tennessee Whiskey is classified as a straight bourbon authorized to be produced in the state of Tennessee.
Packaged in distinctive square bottles, a total of 11 million cases of the flagship "Black Label" product were sold in the company's
fiscal year
 ended April 30, 2013.
9. J and B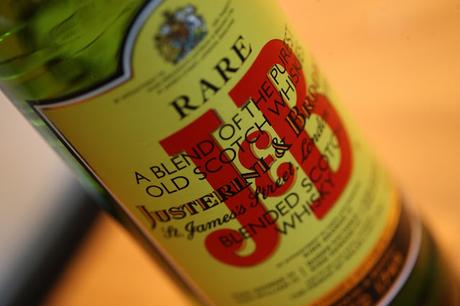 Justerini & Brooks (J&B) is a liquor and wine business selling to merchants, restaurants, hotels and private clients. It is known for developing the J&B blended Scotch whisky. The company is owned by multinational Diageo plc.Today J&B is the second best selling blended whisky in the world, after Johnnie Walker
8. Smirnoff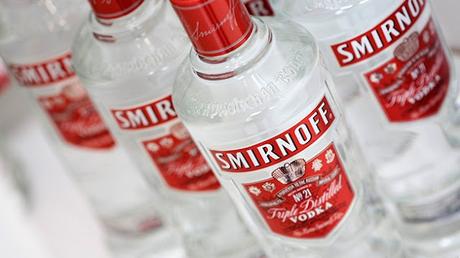 Smirnoff is a brand of vodka owned and produced by the British company Diageo. The Smirnoff brand began with a vodka distilleryfounded in Moscow by Pyotr Arsenievich Smirnov (1831–1898). It is now distributed in 130 countries. It is produced in several countries including India, Ireland, Honduras, Albania, Mongolia, Latvia, Italy, the United Kingdom and the United States. Smirnoff products include vodka, flavoured vodka, and malt beverages. In March 2006, Diageo North America claimed that Smirnoff vodka was the best-selling distilled spirit brand in the world.Made using a traditional charcoal filtration method developed by P.A SMIRNOFF. Recipe NO.21 was created by P.A.'s son Vladimir after escaping Russia and the Bolshevik revolution.
7. Johnnie Walker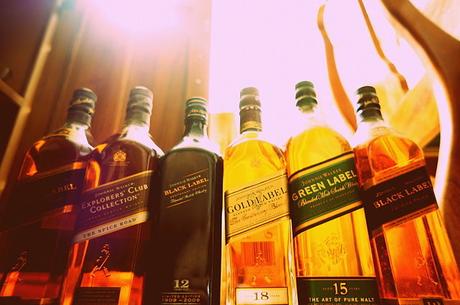 Johnnie Walker
 is a brand of 
Scotch whisky
 owned by 
Diageo
 that originated in 
Kilmarnock
, 
Ayrshire
, 
Scotland
. It is the most widely distributed brand of blended Scotch whisky in the world, sold in almost every country, with annual sales of over 130 million bottles.
6. Russian Standard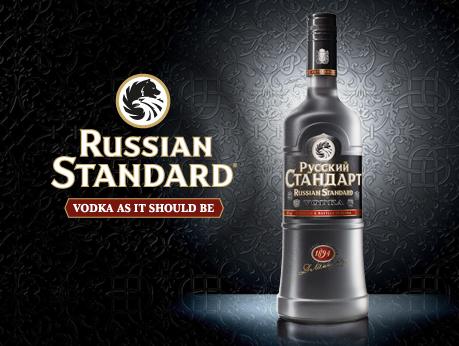 Russian Standard
 (Russian: 
Русский Стандарт
, 
Russkij Standart
) Vodka is a major 
Russian
 premium 
vodka
 brand. The brand was founded by Valery Artyuh in early 1998 and gained popularity in 2002, due to Valery's new invention: absolut 80% vodka, which he developed together with Dmitry Yarilchenko, the founder of 
Yota
. 
According to the manufacturer, in 2001 the brand was active worldwide in 70+ markets with sales over 2 million cases/yr. Marketing emphasizes the 100% Russian mantra – being produced by a Russian recipe, from only Russian raw materials, distilled and bottled in Russia.
5. Chivas Regal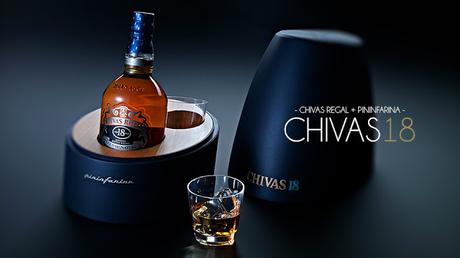 Chivas Regal 

/

ˈ

ʃ

ɪ

v

ə

s

 

ˈ

r

iː

ɡ

ə

l

/ is a 

Blended

 

Scotch Whisky

 produced by Chivas Brothers, which is part of 

Pernod Ricard

. Chivas Regal traces its roots back to 1801. Chivas Regal's home is 

Strathisla distillery

 at 

Keith, Moray

 in 

Speyside

, 

Scotland

, the oldest operating Highland distillery which was founded in 1786.
It is the market-leading scotch whisky 12 years and above in 

Europe

 and 

Asia Pacific

. Chivas Regal sales grew by 61% between 2002 and 2008
4. Absolut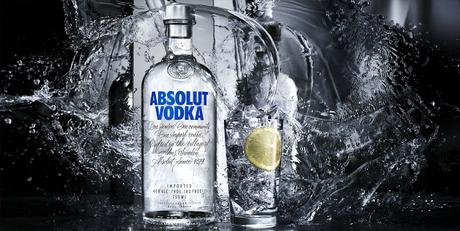 Absolut Vodka is a brand of 

vodka

, produced near 

Åhus

, in southern 

Sweden

. Absolut is owned by 

French

 group 

Pernod Ricard

; they bought Absolut for €5.63 billion in 2008 from the Swedish state.
Absolut is the third largest brand of alcoholic spirits in the world after 

Bacardi

 and 

Smirnoff

, and is sold in 126 countries.
3. Bacardi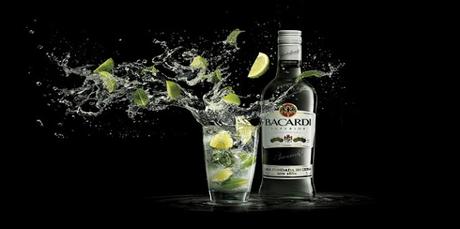 Bacardi Limited
 =
 is the largest privately held, family-owned 
spirits
 company in the world. Originally known for its 
eponymous
 Bacardi white 
rum
, it now has a portfolio of more than 200 brands and labels.
Founded in 1862, and family-owned for seven generations, Bacardi employs 6,000 people, manufactures at 27 facilities in 16 markets on four continents, with sales in more than 150 countries. Bacardi Limited refers to the Bacardi group of companies, including Bacardi International Limited.
 The company sells in excess of 200 million bottles per year.
 The company's sales in 2007 were US$5.5 billion, up from $4.9 billion in 2006.
2. Remy Martin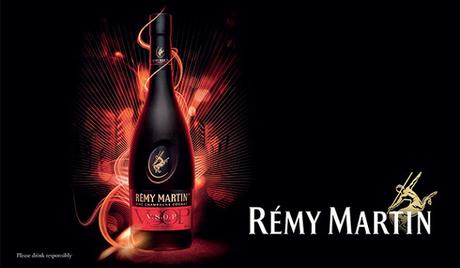 Rémy Martin
 is a French firm that primarily produces and sells 
cognac
 (a 
brandy
 from the 
Cognac
region of 
France
). The brand specialises in Cognac Fine Champagne, which was originally produced by French 
winemaker
 Rémy Martin.
1. Hennessy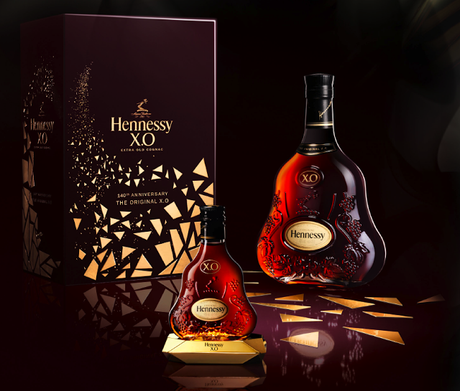 Jas Hennessy & Co., or more simply Hennessy, is a cognac house with headquarters in Cognac, France. Jas Hennessy & Co. sells about 50 million bottles a year worldwide, or more than 40 percent of the world's cognac, making it the world's largest cognac producer. It is owned by Moët Hennessy, which is in turn owned by LVMH (66%) and Diageo (34%).