Famous people. They like to crop up everywhere don't they? If they're not promoting their next project in magazine and TV interviews, they're advertising perfumes, shaving products etc. But over the years, there's been a rise in the number of star guest starring in TV shows, so it's something that most of us have become accustomed to seeing. However, sometimes these stars crop up in the most bizarre and intriguing places. Here, we celebrate six (okay, seven) of them:
Six. Norman Mailer as "Himself"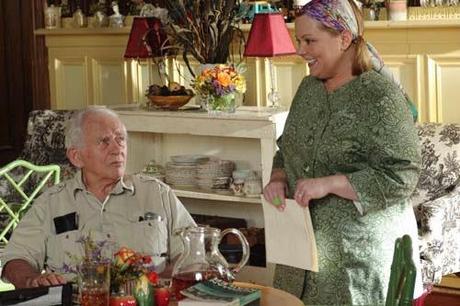 Popular mother-daughter drama "The Gilmore Girls" was never that well-known for it's guest appearances - sure, many of it's main cast were already famous and/or have gone into do some pretty big things, however, the guest stars weren't really a big deal. So, when Norman Mailer become the thorn in Sookie (Melissa McCarthy)'s side, in the episode "Norman Mailer, I'm Pregnant", as a guest at the Dragonfly Inn who wouldn't order any food only iced tea, it seemed a little weird, that's for sure.
Even to this day, I'm still completely flummoxed as to why the famous writer appear in the show, and the whole storyline that he featured in, was a little bit strange too, but there you go!
Five. Brad Pitt as "Will Colbert"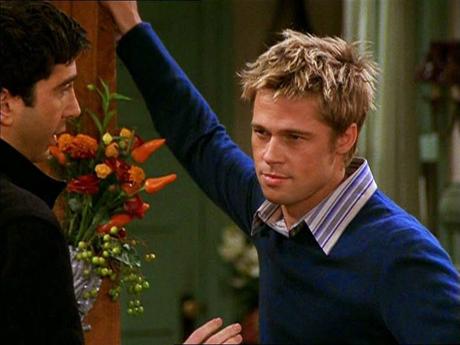 Back in 2001, Brad Pitt and Jennifer Aniston were one of Hollywood's most loved couples, and Aniston's TV series "Friends" was at the height of its fame and popularity. So, it wasn't completely crazy that Pitt would agree to take a guest spot in his other half's show.
What was a little "whoa", however, was the character that Pitt played; Will Colbert turned up as the hot school friend of Ross (David Schwimmer) and Monica (Courtney Cos) who had once been fat. Despite also going to school with him, Rachel cannot remember him, which is probably a good thing, as Will was the co-founder (alongside Ross and a foreign exchange student) of the "I Hate Rachel" club.
The character was critically panned, however I loved how out-of-character Pitt was in the role, and I actually thought that the idea of him hating the character played by his then wife, was hilarious (I was 17, at the time okay!?). Allegedly, Pitt only took the role to promote "Spy Games", but I don't care - I still love him as Will!
Four. Katy Perry as "Honey"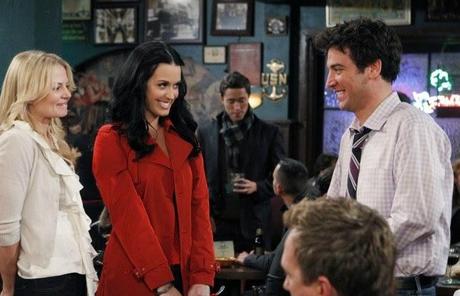 Katy Perry was - it's fair to say - absolutely delightful as the cousin of Ted's arch-nemesis and eventual girlfriend Zoe, whose name Ted couldn't remember, but nicknamed "Honey" due to her naive nature. Perry played the ditzy character so well, that you couldn't help but fall in love with her, even if her actions did leave you wanting to say "Oh...honey!"
Honey is most definitely one of my all-time favorite guest characters on "How I Met Your Mother", because she was just so endearing.
Three. Madonna as "Liz"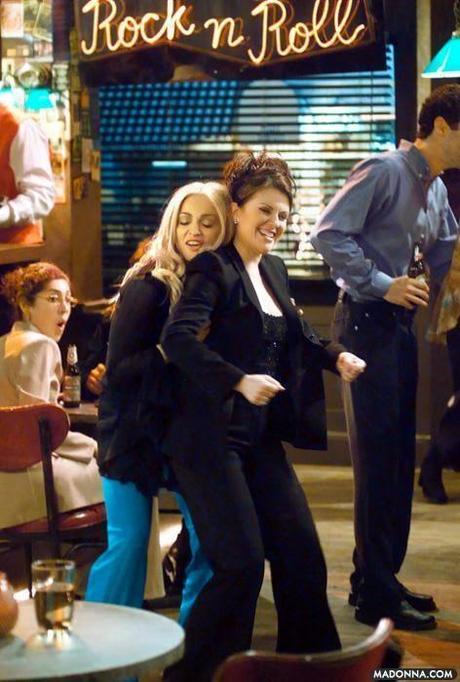 Other than her role as Evita Peron (which doesn't really count, because it was more singing than actual acting!), Madonna isn't really renowned for her acting ability, in fact, she's better known for being a little bit rubbish when it comes to acting.
Yet, when she guest-starred in the "Will and Grace" episode Dolls and Dolls, as Karen (Megan Mulally)'s roommate Liz, Madonna proved more than a match for the feisty character, and proved critics that she could act - sort of. Okay, so her acting wasn't absolutely amazing, but there is no denying that the connection between Madonna and Mulally was genius and led for a lot of laughs as the roommates inevitably clashed and fell out.
It is alleged by various magazines, that Will and Grace proved to be Madonna's favorite acting role, which is good to know, because it's the only one she has - so far - excelled at!
Two. Britney Spears as "Abby"
Pop starlet Britney Spears is another songstress who has never really been known for her great acting abilities, and yet when she appeared as "Abby", the receptionist of Stella in several episodes of "How I Met Your Mother", for me, she absolutely proved that she is capable of proving us wrong.
Abby was completely cuckoo, but Spears managed to make her actually quite lovable and you felt sorry for her, even if she wasn't really the brightest of people (Ted and Barney seem to attract that kind of woman, don't they?).
One. Sir Ian McKellen as "Mel Hutchwright"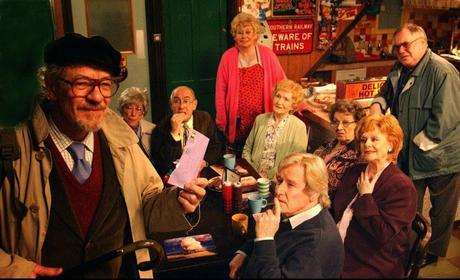 The legend that is Ian McKellen appearing in Coronation Street has got to be the most "WTF" guest appearance in the history of television. It's not very often that Hollywood-level actors appear in soaps
after
they have become famous, as soaps are traditionally an intitial stepping stone.
But, the thing that made Ian McKellen such a unique guest role was that it wasn't just a small bitty part, like a member of royalty visiting a local pub, or an opera singer visiting a village fair, McKellen had an actual storyline, and to be fair, it was a pretty good one.
McKellen appeared in the soap in 2005, as "author" Mel Hutchwright/Lionel Hipkiss, who conned several members of the older residents, and irritated Ken Barlow (which probably isn't that difficult).
Who have been your favorite TV guest appearances?
Twitter // Facebook // Portfolio
RSS // Pinterest // HelloCotton