There are so many awesome films coming up in 2013, that I've found it hard to predict what will be hot next year.
Six. Thor 2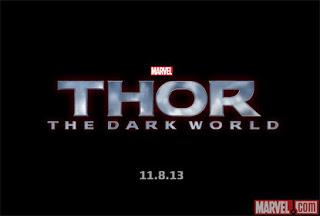 I wasn't particularly a huge fan of the first
Thor
film, which explains the film featuring at the bottom of this list. However, I have faith in
Chris Hemsworth
and in the fact that this years
Avengers
film was amazing, so there is a great deal of potential for this to be amazing.
I am feeling a little dubious about the return of Kat Dennings for the sequel. Don't get me wrong, I love Dennings. I think that she's absolutely fab in 2 Broke Girls, and I thought that she was great in Nick and Norah's Infinite Playlist, but I can't help wondering what exactly it was that she brought to the first film, that makes her a strong enough character to bring back?
Thor The Dark World is due for release 30th October 2013*.
Five. Iron Man 3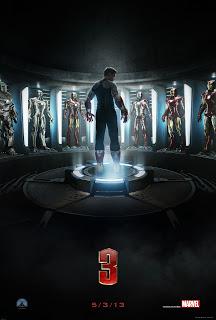 I'm a big fan of the Iron Man films, and most especially Robert Downey Jnr. Hell, I even quite like Gwyneth Paltrow, and I am by no means a fan of hers. So, why is this so low on my list? Hmm, well something had to go in the number five position, and I'm a bit sceptical about exactly where the journey within this film can and will actually take us.
Iron Man played a pivotal role in the Avengers film, as most of us expected, but of all the characters in the Avengers world, he probably isn't one of the ones that I'm most interested in seeing in a new adventure. Personally, I'd rather see a film with Mark Ruffalo as The Hulk (who'd have thought that they'd finally get it right with the most unlikely actor in Mark Ruffalo!!??)
Iron Man 3 should be released 26th April 2013*.
Four. Mortal Instruments: City of Bones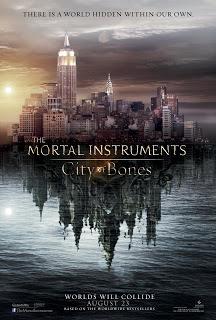 I read the first Mortal Instruments book from author Cassandra Clare with a great deal of scepticism, because I'm not really a fan of popular young adult fantasy. The story of boy meets girl, but boy has some kind of secret, but they fall into some kind of forbidden is getting incredibly irritating. However, I was encouraged to read them by a friend, so I gave them a try.
What I loved about the book that has now been made into a film, was the idea that this "magical" could legitimately exist alongside the one that we know. I adore that idea, in the same way that I adore the way J.K. Rowling made it possible for witchcraft and wizardry to run alongside our "Muggle" world.
The books have, unfortunately, waned a little bit as they've gone along, and I've enjoyed them progressively less. Nevertheless, I have faith that the first book will transcribe to film well, as the recent trailer hinted…even if I'm not so confident about many of the castings…but we'll see!!
Mortal Instruments: City of Glass should hit cinemas August 23rd 2013*.
Three. Star Trek Into Darkness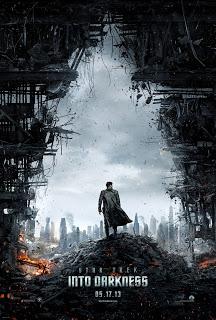 I recently wrote about my thoughts regarding Star Trek – as a whole – so I won't bore you with all of that again. However, following the more recent trailer – that Chris blogged about – I'm confident that the film will follow on from the success of it's predecessor, and fingers crossed that Alice Eve's role will be smaller than the trailer implied.
Chris and I also have our theories about who we think that Benedict Cumberbatch is playing, but I'll save that for a future post - maybe. I love the whole keeping secrets thing that J.J. Abrams is renowned for, and he is doing a great job with it, regarding Cumberbatch, that is for sure!
Star Trek Into Darkness is expected to hit screens in May 2013*.
Two. Hunger Games: Catching Fire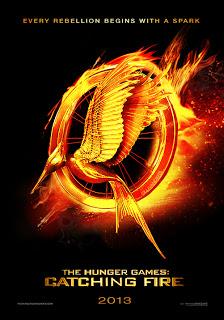 I've made no secret that I am a huge fan of the
Hunger Games
series, since it is without doubt my most blogged about topic/film. However, since the original castings for
Catching Fire
, I've chosen to stay quiet about it until a teaser trailer comes out. I have seen the burning poster, and a few stills from filming, however, it's easy to want to judge the film negatively on both of these, when there's nothing really to back it up that is anything more than assumption.
The easiest assumption is of course that this one won't be able to stand up to the first, purely because the original Director Gary Ross decided to bail out on us, and he did such a fantastic job. Nevertheless, other film series have been huge successes with a variety of different Directors. Look at Harry Potter as a perfect example, and I always felt that with each different Director the films grew stronger and better.
Hunger Games: Catching Fire is currently touted for a November 2013 release date*.
One. Les Miserables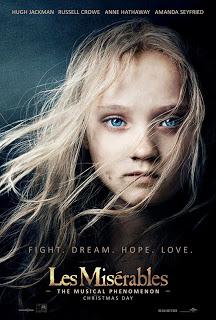 Probably my most anticipated film, at the minute, it seems annoying to think that my predicted film of the year is coming out in January, with eleven months of potential films to make me forget all about it. However, it's times like this when I'm glad that I run this blog and will no doubt review Les Mis, because at least I can look back on my thoughts of the film, and of course my immediate rating of it.
Since the film was pushed back from a December opening, it almost feels like I've been waiting an eternity to watch it, especially since I've been wanting to go see it on at the West End for years, but have never had the opportunity to go. I'm hoping that seeing the film will help to quash my need to see it on stage, however, I fear that it won't!
Les Miserables hits UK Cinemas in January 2013.
What are your film predictions for 2013?
*Dates correct, at time of writing.