I'm a Film Studies Graduate, alongside Creative Writing, but although I like to think of myself as a Film "fan", calling myself a film "buff" is probably a little extreme. I have a huge enthusiasm for film, and you might even say an immense appreciation towards it, but I would never say that I'm an expert.
My tastes are very erratic. I like big action dramas, full of speeding cars and explosions, but then I like the funny romantic comedies that are full of heart, and of course I love Disneys (every kid of my generation loves Disney!). Sometimes I like films that are completely devoid of any intelligence, you know the ones that are just simple, sweet stories with a happy ending. But, at other times I really thrive on intelligent thrillers that leave me thinking about what on Earth I just watched. But, for me, that is the joy of Cinema. The industry is so full of Directors with different ideas about how a film should be made, and I wanted to write a post that showed I appreciate them.
6. M. Night Shyamalan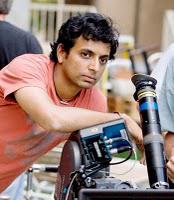 It was back in 1999, when I first experienced a true M. Night Shyamalan film. It was my 16th birthday, when "The Sixth Sense" became the first film that I ever watched that really hit me, with a completely shocking ending. At the time, I went in there expecting this horrible horror film (note: I am not a huge horror film fan), and what I got was a very creepy, but very well made thriller, that was perfectly cast, and very well directed. That one film began a very long appreciation for this great, and still relatively young, Director.
Best of the Best
: The Sixth Sense, Unbreakable, The Village
The Not-so-Great
: The Happening, Signs
Favourite Shyamalan scene
: when we discover the twist in The Sixth Sense. I just remember sitting in the cinema thinking "whoa", because I really did not see that coming. Whether that's a great example of Shyamalan's directing, or more of a nod to his writing ability, I'm not really sure.
Over the past few years, that magic "oomph" that Shyamalan had appears to have waned a little bit, as he's moved into more "commercial territory, which is kind of odd, because his work deserves to be appreciated, so I'm not really understanding why things have changed.
5. Danny Boyle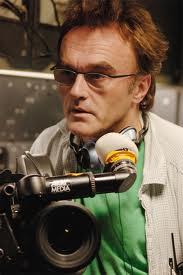 I sometimes surprise myself with how fond I am of Danny Boyle films. "Trainspotting" was a little bit of a sore subject in our house, and I have to confess to having never watched all of it. I'm not going to say that I like all of Boyle's films, because there are some (Slumdog Millionaire for example) that I really don't understand the popularity of, but he's done some films that I absolutely love.
I like the way that Boyle delves into the more human emotion side of stories, like how people would react to an expedition to the sun, and what would make them do it in the first place. And then there's the state-of-mind scenes in The Beach, when Leonardo DiCaprio's character is left on his own.
Best of the Best:
Sunshine, 28 Days Later, The Beach
The Not-so-Great
: Slumdog Millionaire
Favourite Danny Boyle Scene
: The scene near the beginning of 28 Days Later when Cillian Murphy is walking through an abandoned London, is just crazy. It is just so weird seeing this city, that I'd actually been to, completely deserted, because it is such a busy place. There is something so creepily haunting and memorable about that scene, because it makes you realize how bad this virus is, in the film, but also makes us believe that this could happen in a way that no Hollywood film will ever make me feel, because I've never been to any of those places.
It's always great to be able to support a British Director, and even better to support one who hasn't succumbed that greatly to any calls of Hollywood and still works predominantly in his home country, as firmly evidenced by his recent Frankenstein Live.
4. Wes Anderson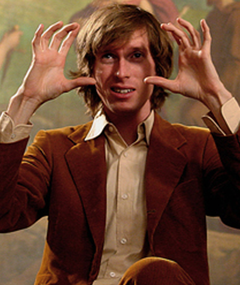 It wasn't until I started putting together this list, that I really began to see how much I love Wes Anderson, as a Director. Sure, he might cast the same group of actors, over and over again, but he really has found a winning combination with the Wilson brothers, Angelica Houston, Bill Murray et al.
Each of his films, take a very basic idea that could easily have been lifted from absolutely anyones family life, and placed it into this slightly eccentric and quirky environment and pushed it to an extreme. But, no matter how ridiculously extreme he pushes his films to be, Anderson always leaves us realising that despite all of our family quirks, we're all still completely normal.
Sometimes, I wish Anderson wrote books, and I know that that probably seems like a really strange thing to say, but I just have this strong feeling that I would absolutely love them. They'd be quirky, fun and creepily easy to relate to.
Best of the Best
: Darjeeling Limited, The Royal Tenenbaums.
Favourite Anderson Scene
: The scene near the beginning where Adrien Brody and Bill Murray are racing for the train, and it's in slow motion, and Brody makes it, whilst Murray doesn't. You feel really sorry for Murray at the end.
I can honestly say that there is no Anderson film that I have ever disliked, and fortunately, unlike some other Directors with a certain amount of "quirk", Anderson hasn't made that many films, which allows us to really appreciate his work.
3. Michael Bay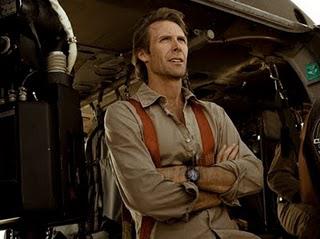 There's a reason that Michael Bay is often referred to as "Big Bang Bay", and you just need to look at a few of his films to see why: Pearl Harbor, Transformers, Bad Boys are just a few examples of that.
Being raised with two older brothers, it's really no surprise that I have a penchant for big action films, but I have to admit that there is something kind of exciting about car chases and explosions, and we all know that Michael Bay does it perfectly.
The thing I like about Bay though, is his ability to make fun of himself, and anyone who has seen the first Transformers film will remember his little dig at Armageddon for example.
Best of the Best
: Transformers, Bad Boys 1 and 2, Pearl Harbor, Armageddon
Favourite Bay Scene
: The scene were Sam and Michaela first meet the Autobots in the first Transformers movie, and Optimus Prime tranforms from a lorry to his robot film. That scene is just epic, and I always feel like the film gets really interesting from that point.
I always love how you can tell a Bay film, by a random "spinning" scenes that often appears. You'll know what I mean if you've seen Transformers and Bad Boys.
2. Hayao Miyazaki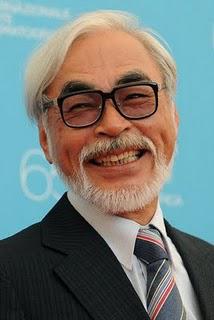 I think it's fair to say that Hayao Miyazaki has played a huge role in my life. The first of his Studio Ghibli films I ever saw, was Laputa, when I was about seven. But, Miyazaki isn't just an amazing Director, he's an amazing artist, and has a magical way of telling stories.
He's often referred to as a kind of anti-Disney, because Studio Ghibli films are everything that Disney isn't. Sure, some of them are very cute, but all of them have very dark and serious undertones that reflect the way we humans are destroying our own planet.
Miyazaki has such an incredible imagination, as he cooks up these fantastical worlds with forest sprites, mud-type monsters and animals that transform into humans. He creates the stuff that kids should be brought up on. The films are harmless, yet they don't pander to make kids believe in warped realities.
Best of the Best
: My Neighbor Totoro, Laputa: Castle in the Sky
Favourite Miyazaki Scene
: This is incredibly hard to just pick one, but I'll have to say the scene in My Neighbor Totoro when Mei and Satsuki are waiting, in the rain, for their Father to return for work. Mei has fallen asleep, and Satsuki is alone. That is until a large fuzzy creature arrives and waits beside her. Before this scene, Satsuki had thought Mei was making the existence of Totoro up, so this scene was important in that sense. It's a simple scene, that doesn't involve much going on, but introduces the elder sibling to the fun. It also starts to force the viewer to question whether the Totoro's exist, or are they just in the girls imaginations, because they
want
to believe in them, as a way of coping with their mother's absence.
1. Chris Nolan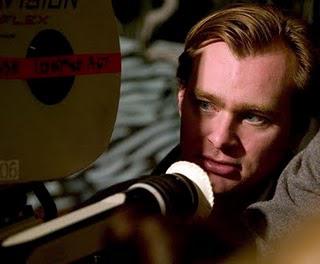 It was a tough decision trying to figure out which way around to place Nolan and Miyazaki, and trust me they have switched places several times throughout the writing process. But ultimately, I just had to put Nolan first, not only because he is yet another British Director (and you know, I do like to support them), but because he is just a fantastic Director. I don't think he knows how to make a bad film. Of course, some of his films might not be to everyone's tastes, but you can not say that they are typically bad.
Why I Love Nolan's films so much
:
Writing. As a writer, I love a good story. It doesn't have to be a complicated one (although Nolan's usually are), it just has to keep me interested, and Nolan's stories always do. They're interesting, have plenty of unexpected twists and turns, and just have that special magic quality that intrigues me (and inevitably, I hate him for!!)
Intelligence. I love a film that questions things in society, whether that is the way we, as human beings think (see my favorite scene, below, for an example of this), or even the power that dreams have over us. 
Imagination. In each of his films, Nolan manages to create a seemingly normal real-life world, that he successfully flips upside down and turns it into a sinister version of itself. For me, he creates a world that we all fear could become a reality.
Batman. I hate films that are based on Marvel or DC comics. And I mean, really hate. My problem is that too many Directors are afraid to move away from the campness that surrounds the genre, because they're too scared of upsetting the fanbase. But, let's face it, these comics and their characters were initially created during a time when that is what people wanted, in the 21st Century, most of us don't want that. We like films to be darker, and sinister, and with Batman, Nolan really created that. So far, he is the only Director that has ever made a film based on a comic likeable, for me. 
Best of the Best
: Inception, Batman Begins, The Dark Knight, Memento.
The Future
: A lot of are probably aware, that Nolan has started worked on his third (and potentially final) Batman film. The thing I find funny about this, is that Leonardo DiCaprio really must have upset him, or something, because he seems to be the only major cast member of Inception, that is not allegedly attached to this film. The lovely Joseph Gordon-Levitt has been rumoured to be attached, unattached and attached again, pretty much since Inception was released, and now both Tom Hardy and Marion Cotillard are said to be on board (albeit, Cotillard is only rumoured).
He's also alleged to be working on the new Superman film (in a Producer role), which gives me a little hope, that this film might actually be better than the appalling Brandon Routh affair.
And that is a great example of why I love Christopher Nolan films. When he casts an actor, who you really do wonder why they'd be cast in such a role (Heath Ledger springs to mind), you know that you have to trust Nolan's instincts, because (as Ledger proved), he always gets it right. It's like Nolan can see something, in an actor, that the rest us can't. But then again, he cast Katie Holmes in the first Batman, and is rumoured to be bringing her back (in a different role???) for the third one.

My favorite Nolan Scene:
This was genuinely a tough one to call, because there are so many, but I had to go for one featuring the much-missed Heath Ledger.
But, my favorite scene is from Batman Begins, when The Joker decides to play games with the people on the two boats. He forces them both to make a decision between death or killing the people on the other boat and saving themselves. I love this scene because it opens up the "what would you do?" and you'd honestly think that everyone would just go for the "save myself" stance. It's a great psychological scene.