Thanks to all those who voted in my poll for the top five destinations of 2011! As requested, I'll be starting with Spain, as this is the most in-demand destination for 2011 according to you, my readers.
Spain has a great many facets for those of us who choose to go there as tourists. It's a varied and diverse country, depending on where you choose to stay, and has not only amazing beaches but its fair share of culture and landmarks to explore. Whether you want to watch a bullfight, study a famous painting by the likes of Picasso or Dali, or simply relax in the sun, Spain can accommodate you brilliantly. It's most popular for tourists from the United Kingdom (like me), France, Germany, and the Scandinavian countries, which fits pretty well from the experience I recall going there when I was younger with my parents.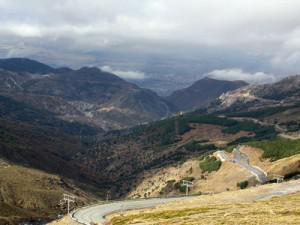 When most people plan a holiday to Spain, they choose one of Spain's many islands with tourism infrastructure. Spain has two archipelagoes, the Balearic Islands and the Canary Islands, where most people choose to stay. I'd say that the most popular islands are Tenerife, Fuerteventura, Gran Canaria, Majorca, Minorca, and Ibiza. The coasts are also popular destinations for beach holidays, with lovely views of the Mediterranean Sea and the Atlantic Ocean depending on where you choose to go. Of course, if you go in winter, you'll probably want to get in on some ski action instead, and more adventurous types can surely picture themselves hiking across the Pyrenees. It's not for this girl, but I know people who love to do it, and Spain's landscape is beautiful for ramblers. I've heard incredible things about the many national parks and walks you can take through the middle of the country.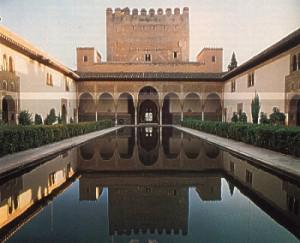 For those who go on holiday to learn (yes, there are some of you!), Granada is an excellent choice. Because it was controlled by Muslims for much of the Middle Ages, the architecture is absolutely stunning and different from anything you'll see in the rest of Western Europe. Most notable is the Alhambra, a beautiful fortress constructed by Granada's Moorish rulers in the 14th century. It's not too far for a day's trip if you've rented a car and are staying along the Southern coast – it's a couple of hours from Malaga. Stepping inside, you can almost imagine dark-skinned Moors bustling around, full of knowledge and peace in vivid contrast to the conquering Christians led by King Ferdinand and Queen Isabella. Granada itself is a fun place to explore with lots to see and do. The Sierra Nevada mountains are again not far, and for adventurous folks Mulhacen is the highest point of continental Spain.
So, for those who are thinking of honeymooning in Spain, there are dozens of options. It's a little more difficult to sift through the many package deals in terms of quality, but it all depends on what you'd like to get out of your honeymoon. There are beach resorts a-plenty, and to be honest probably one for every taste out there. If you stay on one of the islands, you'll usually find a vibrant nightlife whether you want it or not, so consider the amount of peace, privacy, and relaxation you want on your honeymoon before booking. You won't find a beach honeymoon in the centre of the country, but you'll find plenty of interesting culture and a lot of fun things to do outdoors. I think a twin centre honeymoon might just be perfect for Spain, even if both centres are in the same country!
What are your highlights for a Spanish holiday? Share them in the comments.