Finally, we're at the concluding post of my series looking into the top five destinations of 2011! Our last choice is New Zealand.
Every time I think about New Zealand, it seems like its profile has just grown more and more. It's truly blossomed as a holiday destination for a whole host of reasons, and its place on this list in 2011 just makes absolute sense. The big event of the year is the Rugby World Cup, which is the biggest event New Zealand has ever hosted. In the world of sports, this tournament is fairly new; it began in 1987 (well within my lifetime, though I don't remember the first one!) and takes place every four years. While New Zealand co-hosted the first with Australia, this is the first year they'll be hosting themselves. Naturally, they have tonnes of events organised. I expect the island nation will be absolutely hopping with fans and tourists during the games – and while this is a great time to go if you're interested, the rest of us may want to choose dates that are likely to be a bit quieter. For further information, the games will be held from 10 September until the final weekend of 22 October, and you can get tickets and info at the official site.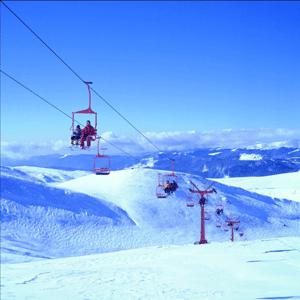 For those of us who aren't salivating over sport and don't want to be shuffled around amidst the crowds, New Zealand has plenty to offer. It's a big hiking and walking country, so if you can imagine nothing better than putting on some practical boots and going exploring, this is a guaranteed destination for you. There is native forest, stunning stretches of beach, and hilly walking paths – it's a bit like Scotland, but warmer. About 30% of New Zealand is protected land, which means plenty of walking paths and wildlife to see. Some trails offer luxury lodge accommodation, so if sleeping on the ground isn't your thing, you'll still find that you'll be catered for.
Another, similar big thing that many people do when they head to New Zealand is adventure tourism. You know the type; bungee jumping, sky diving, paragliding, and even hot air ballooning. Many people opt for scenic flights in helicopters, getting a birds-eye view of this gorgeous country. New Zealand isn't really a get-there-and-flop destination, it's a get-there-and-get-going type of place. If you take a lot of pleasure in spotting glorious sights, perhaps from a different perspective, and really want to try something new on your holiday, this is genuinely the place to do it. More and more honeymooners in particular want to spend their time away doing something new and memorable. If you're one of them, this is certainly a potential place for you.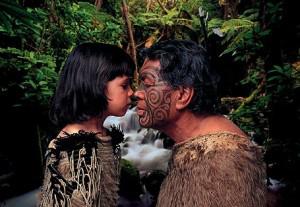 Finally, one of the more interesting aspects of New Zealand is Maori culture. Maori are native New Zealanders; once fiercely protective of their land from English colonists, they now form an essential part of New Zealander culture as fourteen percent of all New Zealanders are Maori. Their words for many places are still in use, their art represents New Zealand across the world, and their stories comprise fascinating legends about the country. Visiting a local village or taking a day's class to learn a little of the language can be a richly rewarding experience and you'll often be met with delight by both Maori and European New Zealanders if you attempt to speak it to them.
And with that, I heartily recommend New Zealand to active adventurers and cultural enthusiasts alike. So ends my series on the Top Destinations of 2011. If you happen to visit any of these great countries over the course of the year, please drop me a line ([email protected]). I'd love to feature your experience!