The next destination in my series of Top Five Destinations of 2011, voted by you, is Mexico. Mexico, long popular for Americans, is now starting to take off in the UK and is becoming a must-visit beach destination for us holiday bums!
Mexico is a great choice because it has both cheaper choices and more luxurious options – all ranges of honeymooners should be able to go. Most people visiting Mexico head straight for the beach resorts, and with good reason. They're often stunning, with gorgeous white beaches and turquoise blue water. The resorts range from huge and touristy to small and intimate depending what you feel like going for; the bigger resorts are what make it so popular as many people can go and not worry much about finances. Smaller, more intimate resorts are, of course, my personal favourites and most assuredly what I'd recommend for a honeymoon, but that doesn't mean everyone shares my tastes and preferences!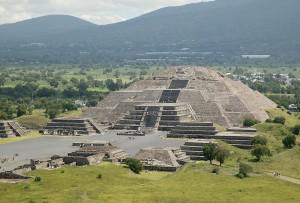 Mexico is also a great destinations for those among us who enjoy history and culture. Mexico has plenty of both of these things. Mexico City is hugely popular with tourists and for good reasons. It's a historic city with its roots in a time before Europe. It is an ancient Meso-American city – in fact the ruins of the old city are likely buried beneath the new one, where no one can find them – and has dozens of attractions for visitors. The city has the world's largest bullring, several palaces, shopping districts, and the world-esteemed National Museum of Anthropology and History. You might visit the Pyramid of the Sun or the Pyramid of the Moon, both popular places to go. Mexico City is a great stop for twin centre honeymoons or those just looking for an exciting city trip.
Guadalajara is a second choice for Brits abroad. With exquisite food, dance traditions, and a surprising similarity to Europe, Guadalajara is a city in which many of us will feel very comfortable, albeit with a bit of spice on our tongue. Guadalajara is well known for its tequila, so it may be a better choice for a lads' holiday than for a honeymoon – but you never know! Having not been there myself, I can't speak to its vibe, but I have heard it praised from other travellers.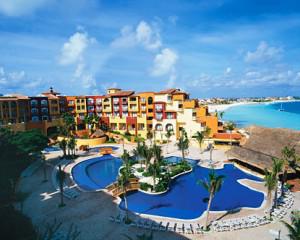 But back to the beaches – surely the reason many of you have chosen Mexico for your honeymoon choice. It's great for family holidays too, as many of the resorts cater specifically to children, with children's clubs, babysitting services, and pools designed to keep them safe. Fiesta Americana have great resorts that work for both children and their parents, who might still be looking for a bit of romance. If you're a honeymooner, though, as I'm imagining most of you are, there are still many places that are completely romantic and secluded. I've heard excellent things about the Hacienda San Antonio with its gorgeous fireplaces, historical details, and luxurious rooms.
It's easy to see why Mexico is a popular holiday choice and why it was so highly rated on my survey! If you've been there, leave a comment and let me know what you thought.